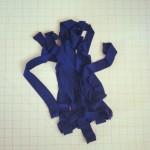 Recycled T-Shirt Necklace
I can't seem to get enough of the upcycled t-shirt necklaces and scarves floating around Pinterest lately. Sometimes I find myself getting so lost in the looking and pinning and oohing and aahing, that I forget to actually get down to crafting!
So last weekend, I took a shirt that I had been saving for some kind of upcycling project (I love the color but it had a tiny bleach stain on the front), and tried one of the tutorials that I had pinned.
The fabric strips didn't roll in like a true jersey fabric would have, but the end product is fun, and I expect to get a lot of use out of it this fall. I think I will try to make a few more with some real jersey fabric from my stash.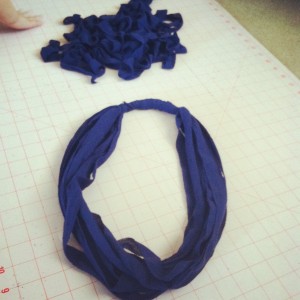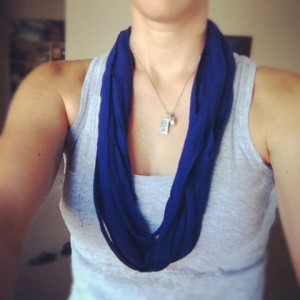 Do you take time to create, or do you get lost in the pinning like I do?
Here are a few pins that I am acting on in the next few weeks…
What have you been creating lately?