Isn't that Pinteresting?
Have you checked out Pinterest yet? If not, let me know and I will send you an invite. It's my new favorite spot to find inspiration for crafting, recipes, style, home decor and more! I wanted to share a few Pinterest-inspired successes from the past week.
I have a set of vintage ornaments that I bought a few years ago in Tombstone, Arizona.  They are beautiful and interesting, so I wanted to highlight them in my decorating this year.  Last year I put them out on a silver plate, but this year I was looking for a way to put them on a wall somewhere.  Since we are renting our house and not allowed to paint, it can be a challenge to get a little color on the walls.  I saw this cute idea on Pinterest,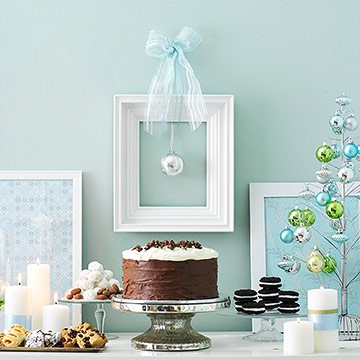 and made it into a larger display using cheap frames from the local thrift store.  I was a little nervous that the kids might throw a ball and smash the entire display, but it was in fact my husband who threw a sock towards the laundry room and hit the pretty pink ornament in the turquoise frame.  Oops!  At the base of the display is my vintage nativity that my parents scored for me on Ebay a few years back.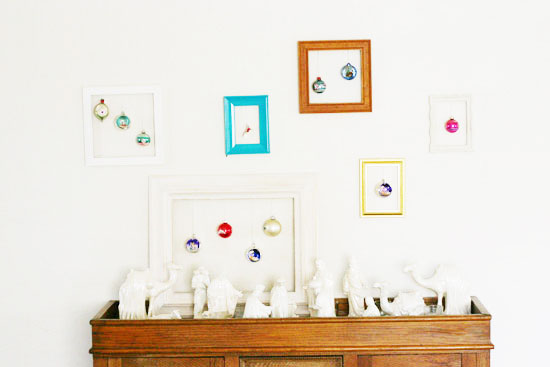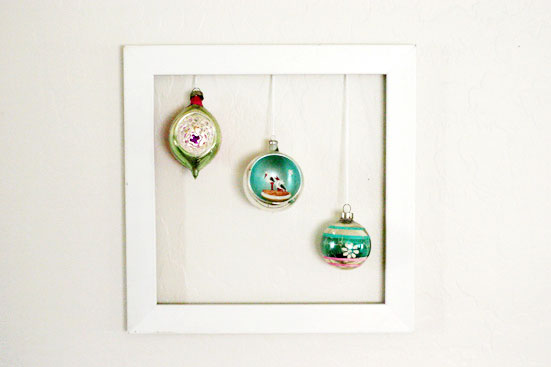 Next up, we have the letter B.  I had found a large B at the thrift store for 99 cents and was pondering what to do with it as it was an ugly shade of green.  Pinterest to the rescue!  I found the pin below and decided to go for the faux metal look.  And the tutorial even used the same exact letter that I had.  Perfect!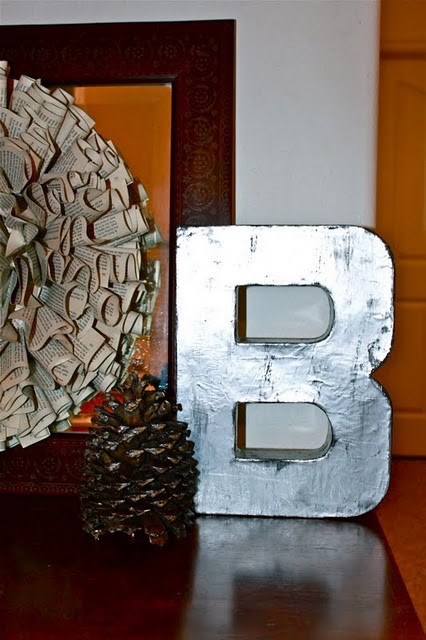 The B turned out great, and the project was simple.  I added it to my eclectic Christmas "mantle" which is actually the top of a bookshelf since we currently don't have a real mantle to decorate.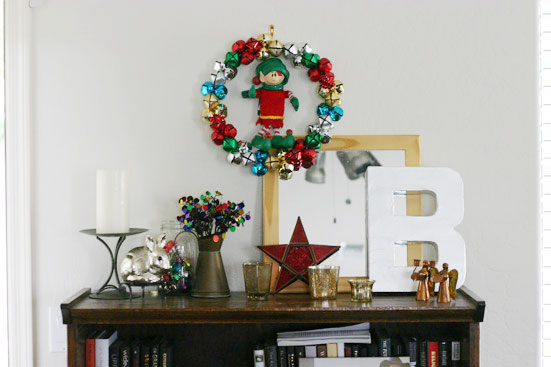 For the next project, I combined this pin with this pin and made a photo collage canvas for our friends (and one for us too).  You can see the scrapbook paper that I glued to the edges of the canvas in this pic, but I ended up painting over it with black paint because I liked the finished look better.  This made a fun Christmas gift for our friends!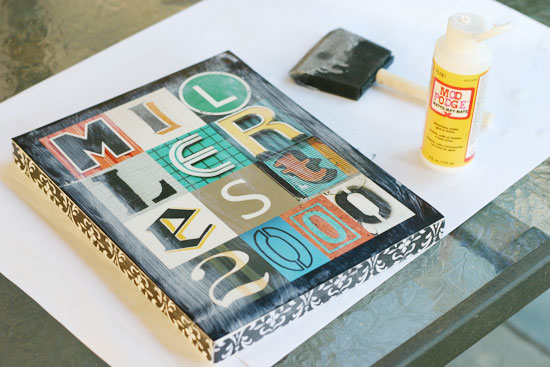 Last, but certainly not least, was the out-of-this-world grilled sweet potato salad.  We went over to our friend's house for dinner and she had pinned this recipe from Kalyn's Kitchen.  I told her, if it's from Kalyn's blog, it has to be good.  I couldn't wait to try it.  Wow, we were not disappointed!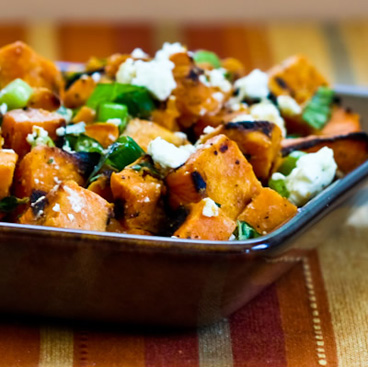 The salad was one of the best things I've eaten in a long time.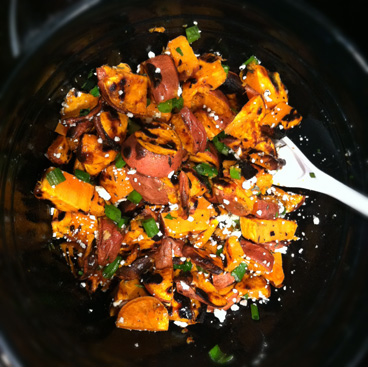 Everyone ate avocado white bean wraps that night, but we didn't have any gluten-free wraps to use, so I made myself a bowl.  The combination of flavors was perfect.  The grilled sweet potato salad, the avocado and white beans, a spicy chipotle slaw, salad greens, pineapple and a little jack cheese.  Yum!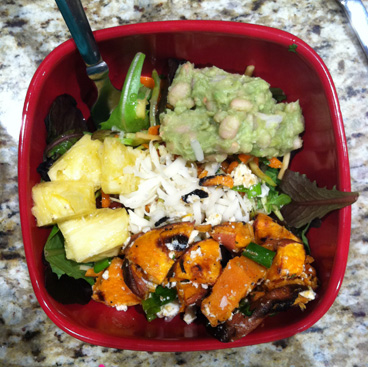 Are you on Pinterest?  If so, leave me your link in the comment section.  If not, leave me your email address so I can send you an invite!
Have you made anything from Pinterest lately?  I would love to hear about it!  If you have any photos of recent projects, post them in our Flickr group.