The weather has been so nice lately that we have been keeping the back door open during the day.  I love going out and standing in the backyard just to feel the sun on my face.  Before it gets too hot, I thought that now would be the perfect time to start on the painting projects I have been itching to do (I am not looking forward to our first 100 degree day of the year which will probably happen in two months).  Because we are not allowed to paint the walls of our rental home, I have been looking for ways to bring more colors into the house.  Our collection of black frames looked great in our old house with grey-blue walls.  But now, they just seem blah to me.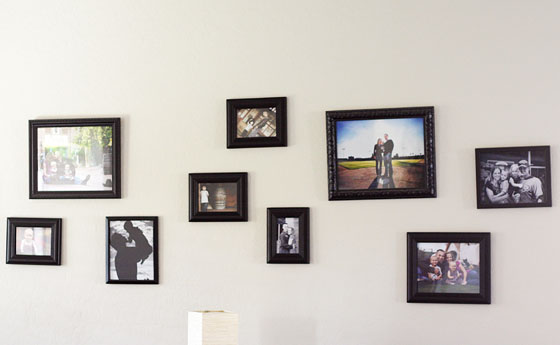 Thanks to Pinterest, I have been checking out color schemes, trying to come up with one that would brighten things up while still being able to keep the main colors (red and blue) that are in our favorite painting over the t.v.  I saw this one and thought it was perfect!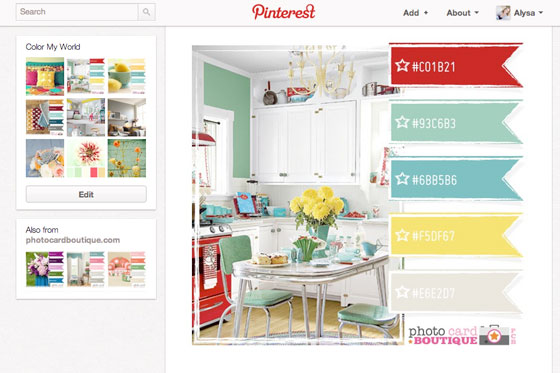 So I set off to Hobby Lobby to find some paint.  I found what I thought were the right colors and took my art project to the back porch.  Painting over black took a few coats (and some patience), but the nice weather made the whole project very enjoyable.  Side note: make sure not to use your husband's favorite workout towels as your backdrop.  Sorry sweetie!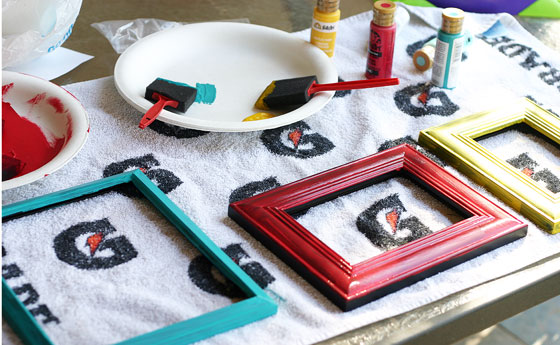 I let the kids help out too.  They did a great job with the first coat!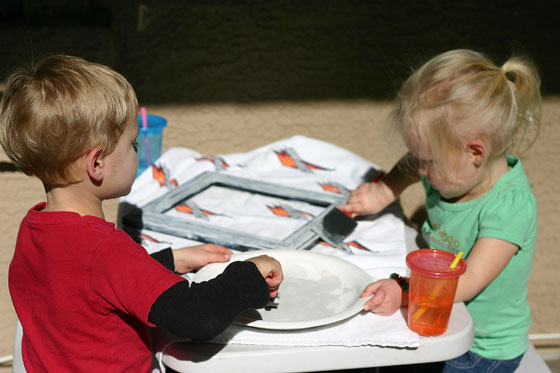 Here's a tip: make sure to let each coat dry before going over the paint again.  If you are too impatient, you will just be wiping the wet paint off and making your painting job more difficult.  Find something fun to do while you're waiting, like this…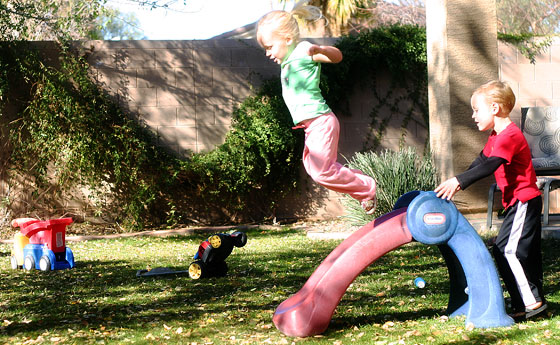 Success!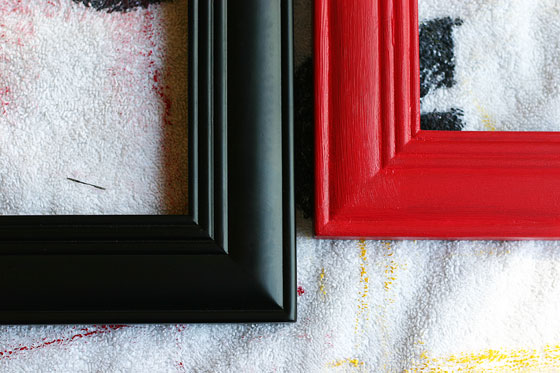 When I first hung the frames back on the wall, I decided the "pop" of yellow that I was going for didn't really look right.  The color was too dark, and it just kind of threw the whole wall off.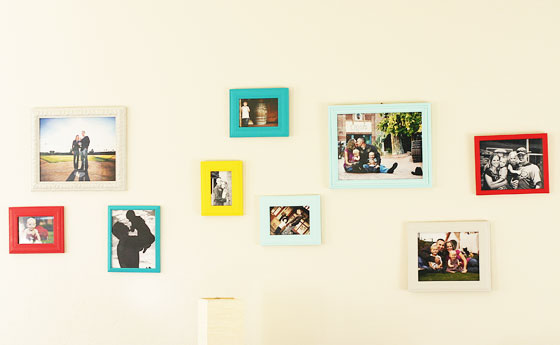 So I took it down and painted it red.  Ahhh, that's better.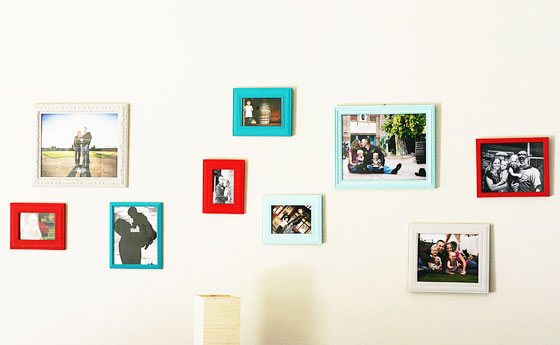 Now that I started painting things, I just can't stop myself.  Up next, I will turn this ugly thrift store mirror into a cute chalkboard!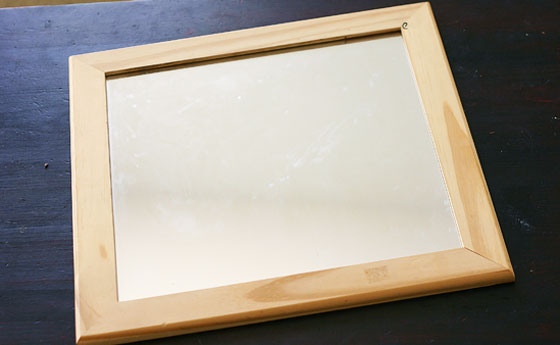 What kind of craftiness have you been up to lately?
********************************************************************************
To the man who instilled in me a passion for food and culinary adventure.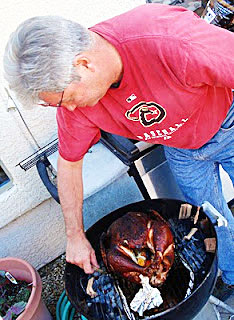 Happy Birthday Dad!
********************************************************************************