Happy Peanut Butter Day!  I can't believe I almost missed the holiday the celebrates one of my favorite things in the world.  Thankfully I got a heads up from Janetha at Meals and Moves (by the way, if you haven't checked out her blog before, you should!).  Our family celebrated a week early by eating this scrumptious peanut butter pasta two nights in a row.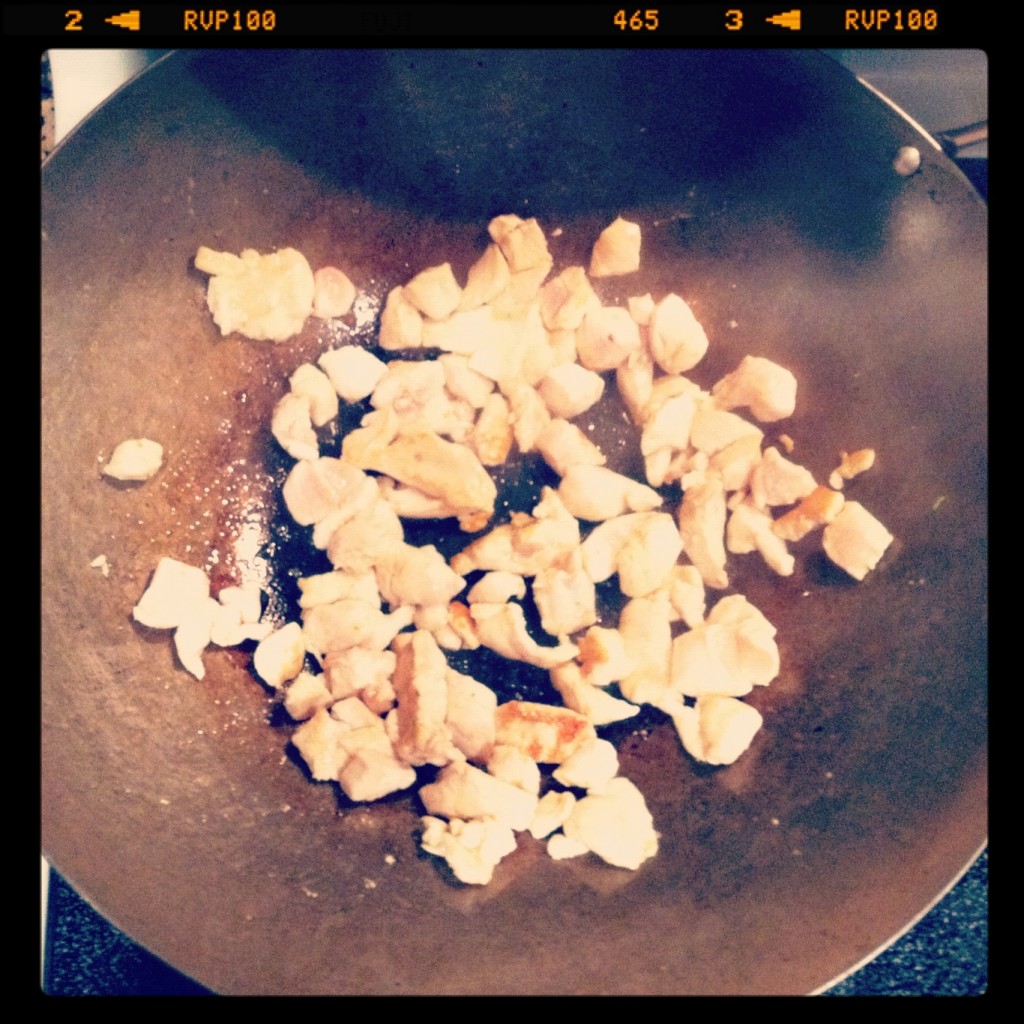 You will notice that all of these photos were taken with the Instagram app on my iPhone.  That's because it was dark, and I was cooking this in real time for my hungry family.  No time for a pretty photo shoot!  As I was chopping the broccoli, I realized that I used to waste entirely too much it.  Maybe you do too?  Here's a quick tutorial if you need it.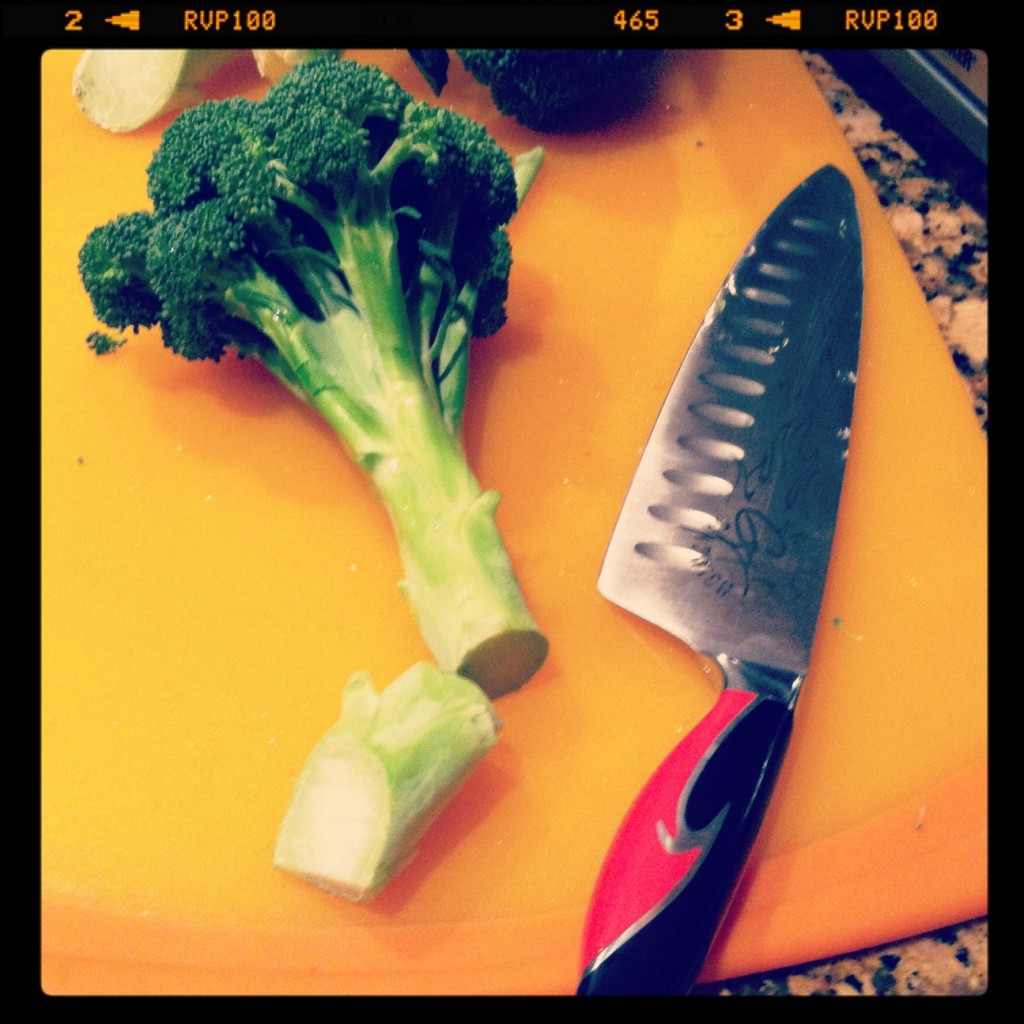 After washing your broccoli, place it on a large cutting board.  Cut off the last inch or two of the stem, making sure to get all of the tough woody part off.  The older your broccoli, the more you will have to trim off.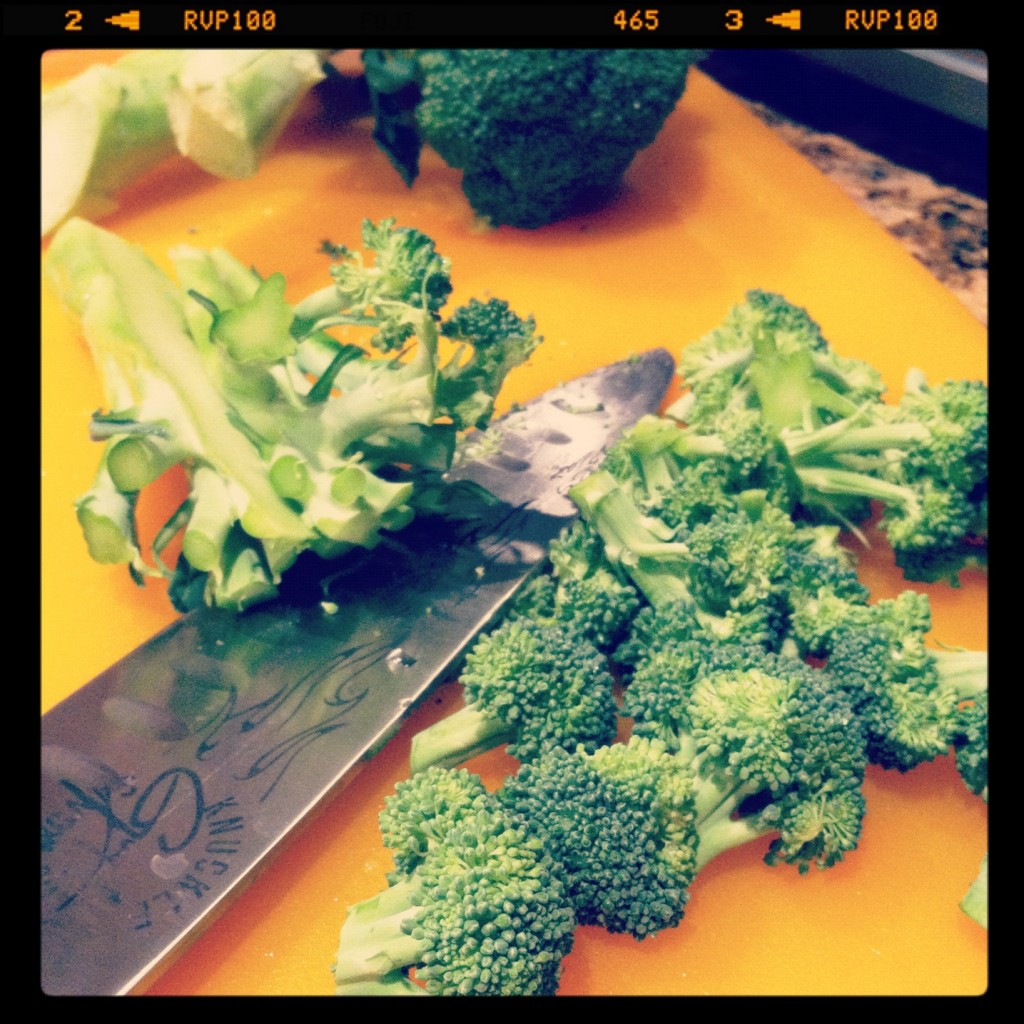 Turn the broccoli around and cut off the small florets.  When you get to the stem, cut it in half.  Cut each half lengthwise down the middle, then dice into small pieces.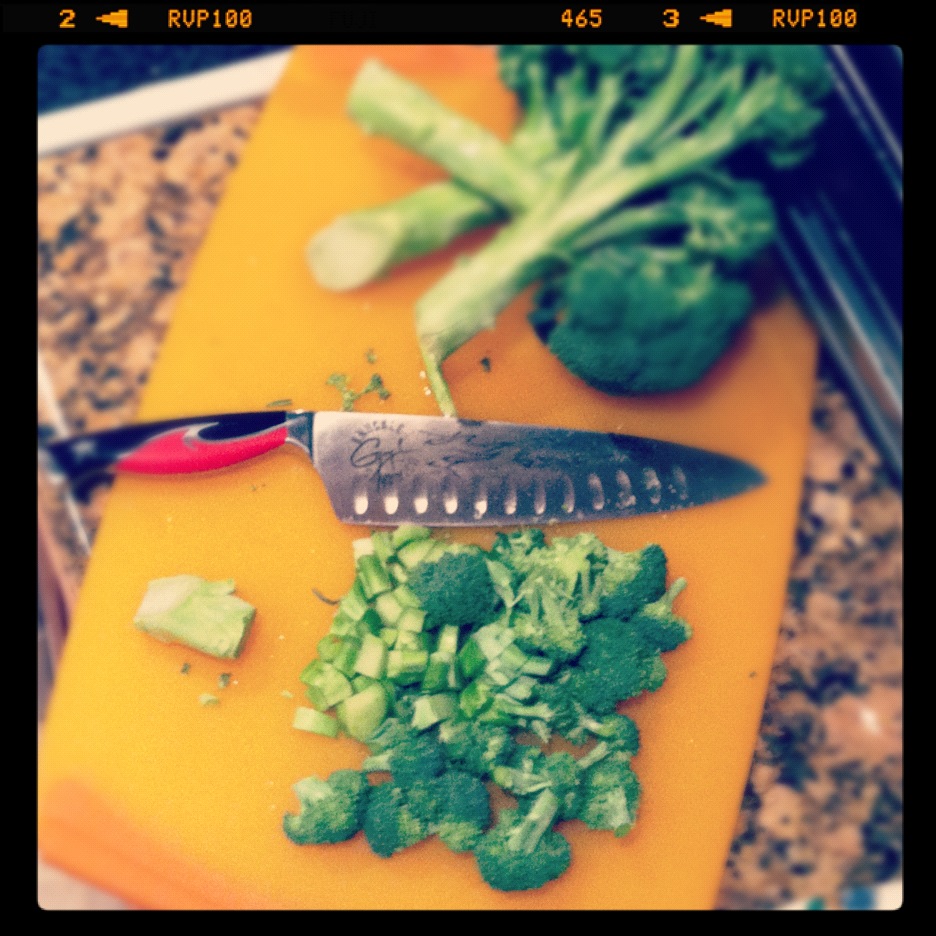 Look at all of that broccoli that you get to eat!  The small end of the stem on the left is the only waste.  I hope that was helpful!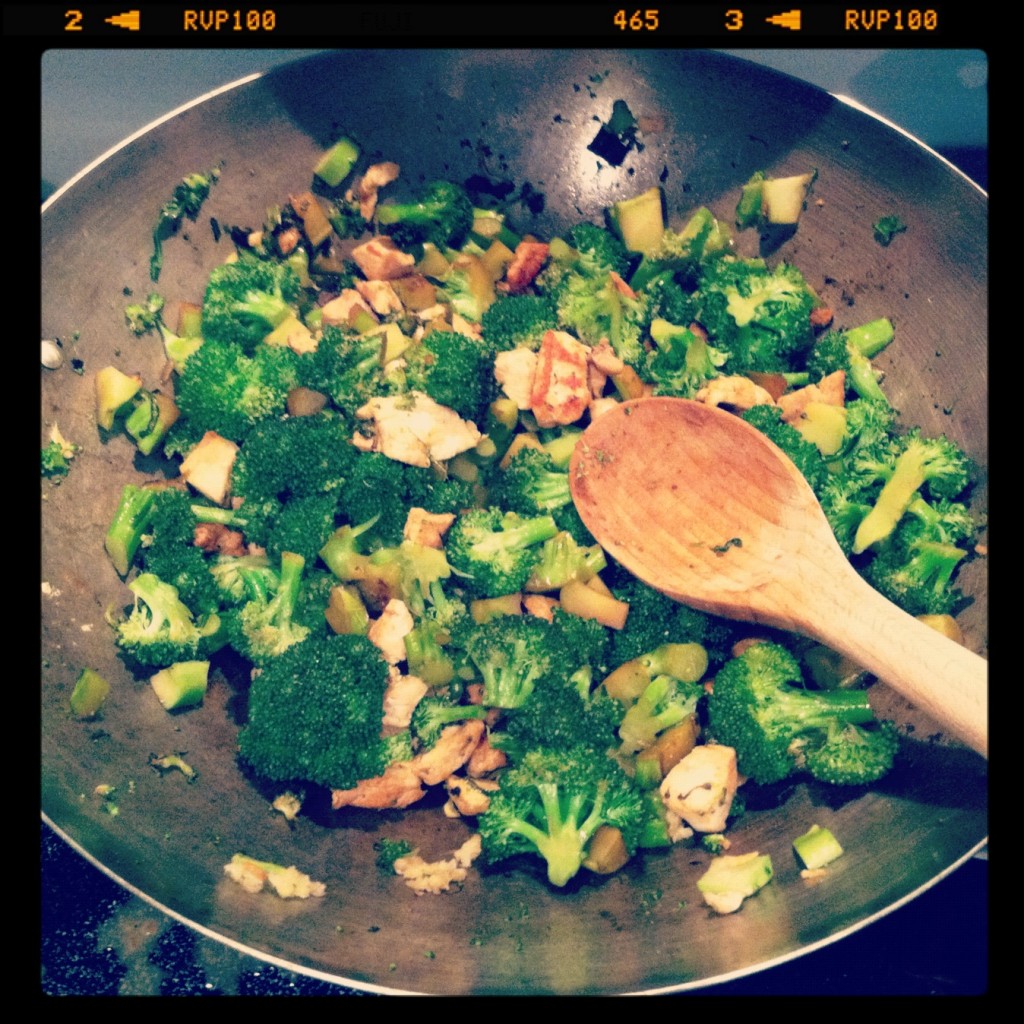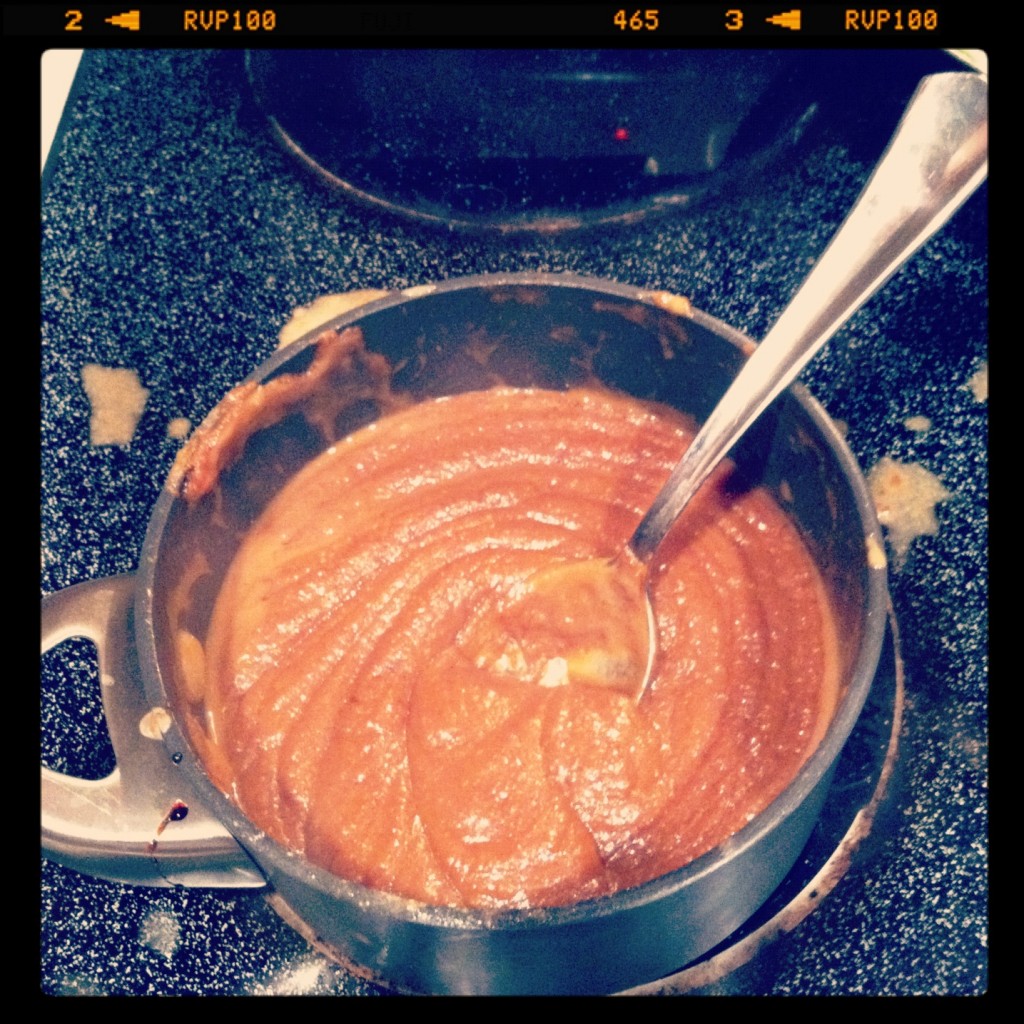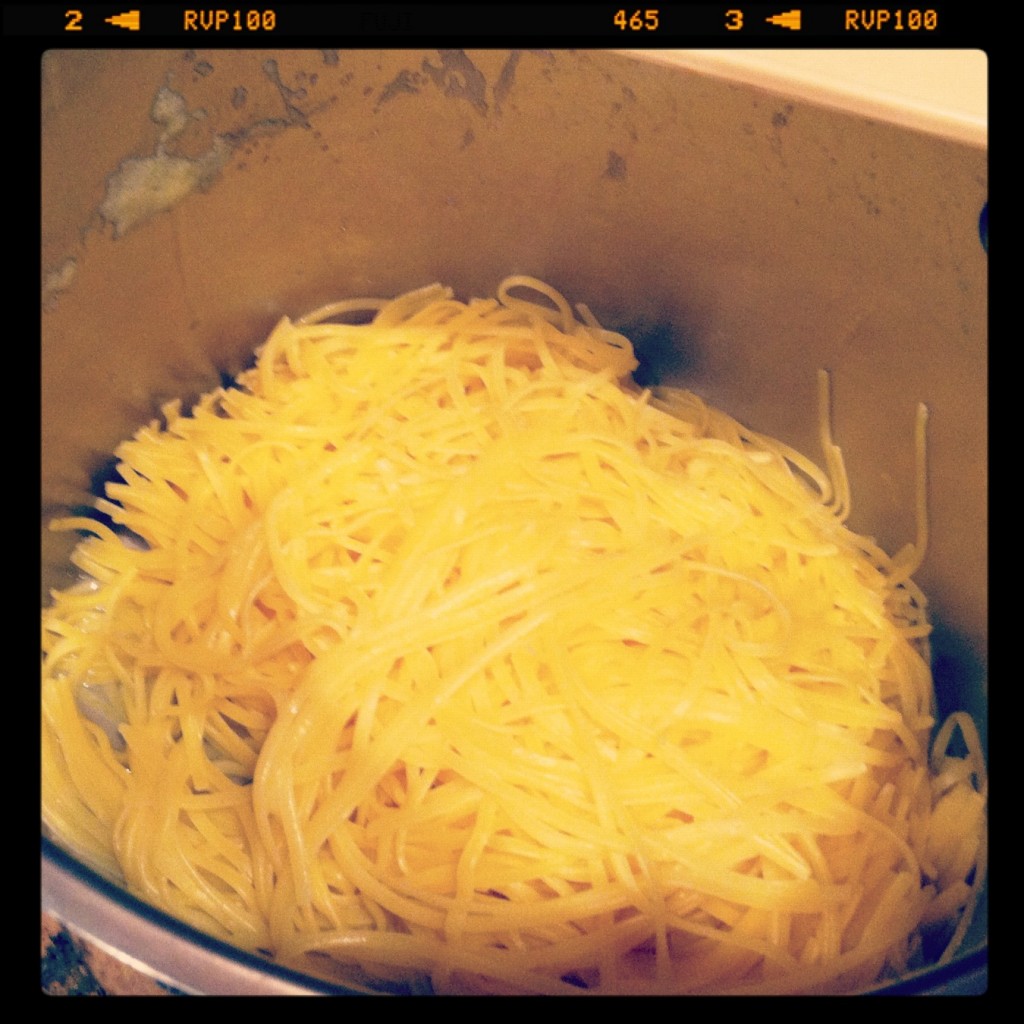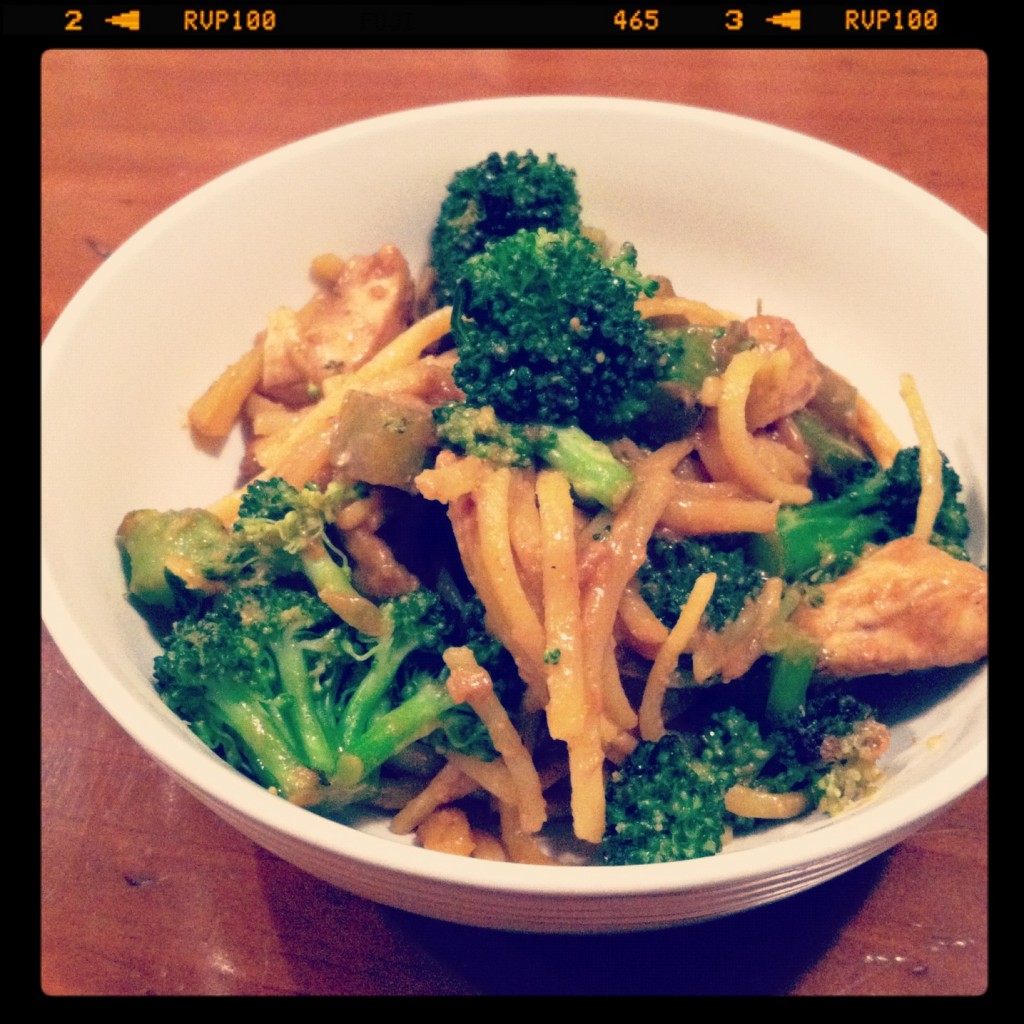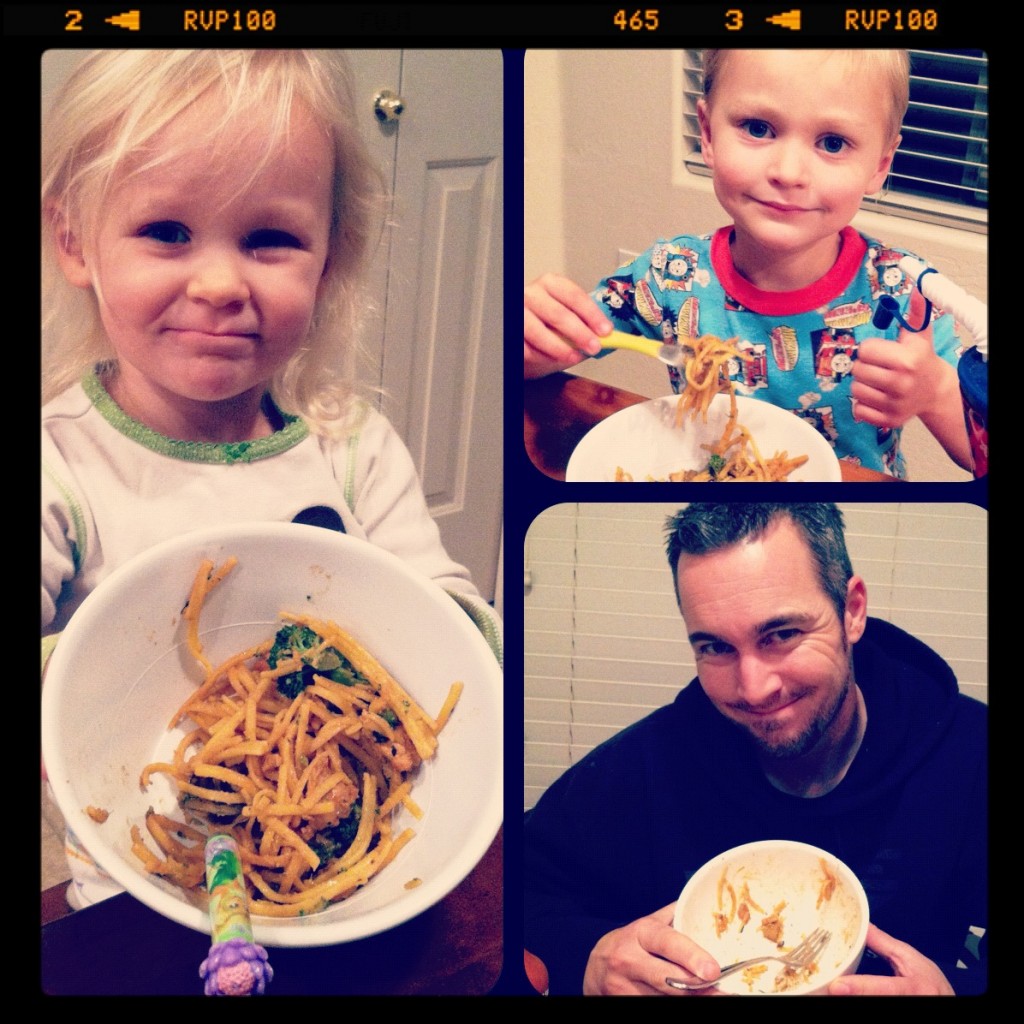 The pasta was a hit, and my family was only slightly annoyed at the dinner table photo session.  I hope you enjoy it too.
Prep time:
Cook time:
Total time:
Ingredients
Pasta:
1 lb. gluten-free linguini (I use quinoa pasta)
11/2-2 lbs. broccoli, cut into florets, stems trimmed and diced
2 cloves garlic, minced
1 Tbsp. peanut or grapeseed oil
2 Tbsp. gluten-free tamari
1 tsp. ginger powder (or ½ tsp. freshly grated ginger)
½ tsp. salt
1 lb. diced chicken breast (optional, can omit for vegetarian version)
Sauce:
¾ cup natural peanut butter
½ cup hot water
¼ cup apple cider vinegar
2 Tbsp. gluten-free tamari
2 Tbsp. molasses
Optional toppings: Sriracha hot sauce, peanuts
Instructions
Pasta: In a large pot bring water to a boil. Cook noodles per package directions, drain, and set aside.
In a wok or large pan over medium-high heat, add peanut or grapeseed oil and let heat until glistening. Add diced chicken and salt. Let cook for 2 minutes, then stir. Cook for 2 minutes more or until browned and cooked through. Remove chicken from pan.
Add broccoli florets to the hot pan. Let cook 1-2 minutes. Add garlic and ginger, then pour in tamari and stir until mostly evaporated. Add chicken back to the pan, stir, and remove from heat.
Sauce: In a small sauce pan over medium-low heat, add the peanut butter and ¼ cup of the hot water, stirring to combine.
Mix in the rest of the ingredients, then add the remaining ¼ cup water to thin the sauce to desired consistency.
Toss noodles, chicken and broccoli in the sauce. Serve with Sriracha and peanuts if desired.
Recipe adapted from this one.
Are you a peanut butter fan?