Remember my vintage ornament display from Christmas?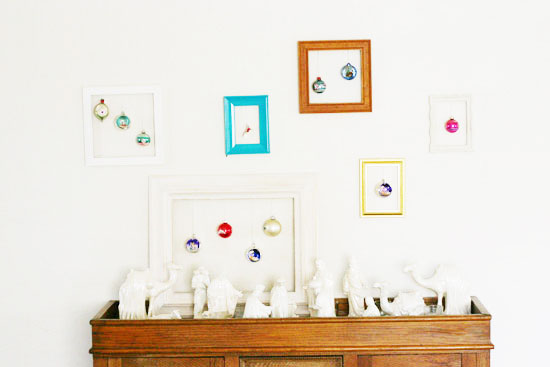 Well, after taking the ornaments and nativity scene down, I was left with this.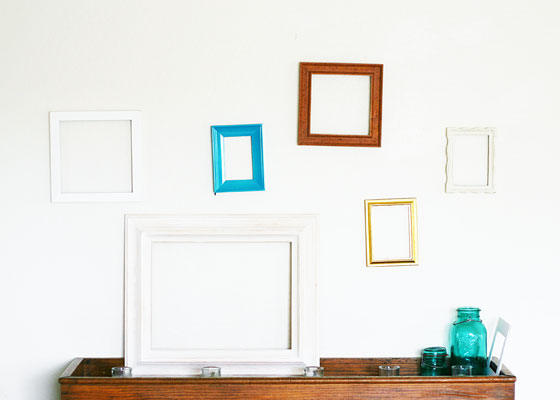 Beautiful, right?  Not really.  I let it sit until last week because I just couldn't decide what to do on this wall.  I finally decided to use a combination of upcycled thrift store finds, vintage treasures, and an embroidery hoop.  Here's what I came up with.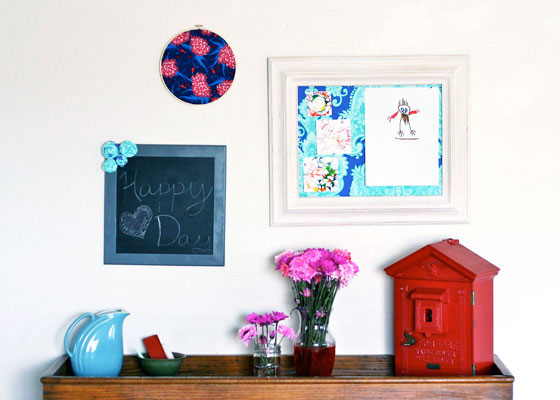 That's better!  Let me take you on a little tour of what we have here.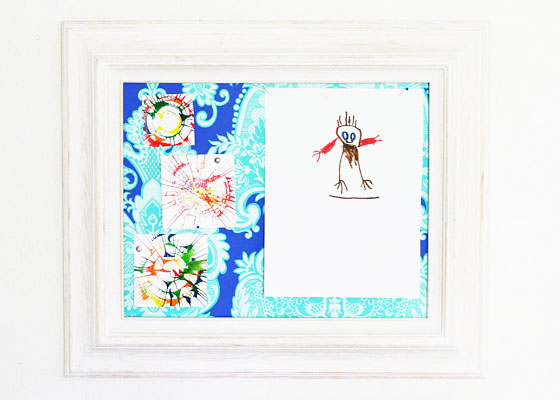 This is a frame that I found at Goodwill for $9.99.  It had a painting of a little girl inside that I punched out and plan to use it on a project like this one.  Jeff cut out a piece of cork from an old corkboard to fit (those are easy to find at thrift stores too if you don't already have one), and I wrapped it in fabric.  This will be a fun way to display the kids' art work on a rotating basis.  Right now we have some swirl paint projects, and Joe's first self-portrait tacked up.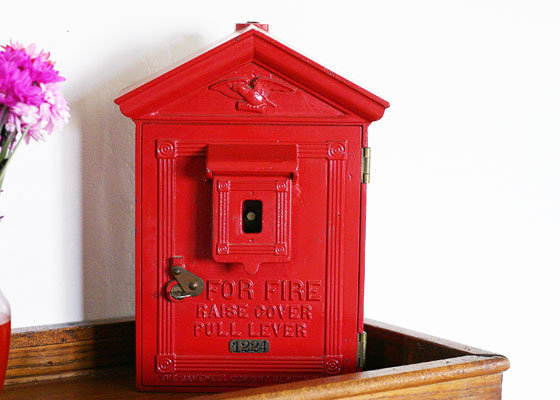 This vintage fire alarm has been sitting in our garage for a year.  I thought it would be fun with our new color scheme.  I think it fits perfectly!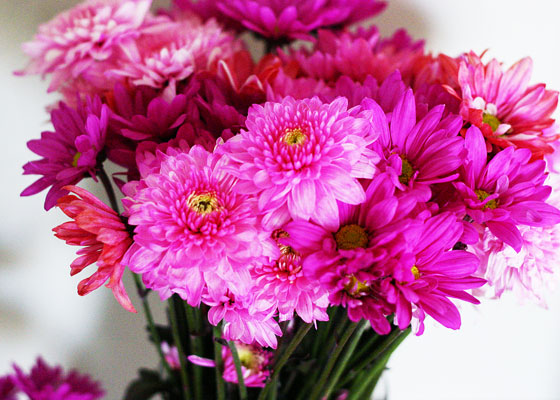 Brightening up the arrangement are some Valentine flowers from Jeff.  Mine are the large bouqet, and Leila's are in the small jar.  Apparently the flowers are not naturally this bright as you can tell from the red dye in the water.  Still pretty though!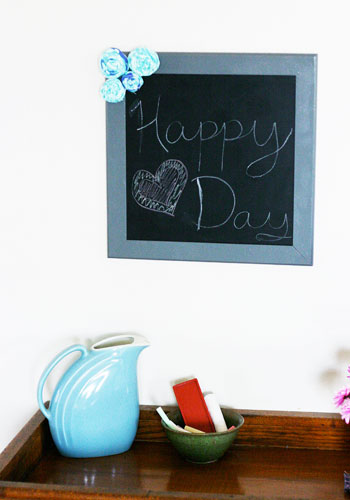 You will recognize the chalkboard from my tutorial on how to turn an ugly mirror into a chalkboard.  Underneath sits a vintage Hall pitcher and a handmade bowl full of chalk and an eraser.  I picked up the bowl from Goodwill for 99 cents,  definitely a steal.  The pitcher was a gift from my parents.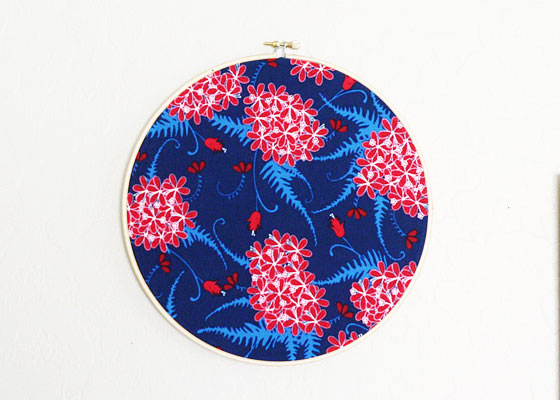 Finishing the wall off is a simple fabric hoop made with some leftover fabric and a large embroidery hoop.
And there you have it, an updated look for our bare wall.
Have you done any crafty projects lately?  How often do you change your home decor?  Are you athrift-store fan like me?