Crafting under quarantine
I am happy to say that after our extended quarantine, the kids and I are healthy once again!  Unfortunately, Jeff didn't hold his breath often enough and he has caught our cold.  Darn!  Anyways, I wanted to show you some of the craft projects I did while we were stuck at home last week.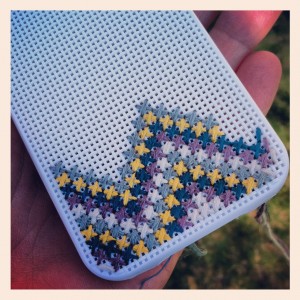 I finally pulled out my awesome cross stitch iPhone case that Jeff got me for Christmas.  I had been putting off working on it because I couldn't decide what design to stitch.  I ended up pulling together some colors out of my stash for a simple chevron pattern.  It's not finished yet, but I will work on it in the evenings until it's done.  Cross stitch takes a long time, and this rubber material is harder to get the needle through than fabric.  If you ever see a completed cross stitch listed on Etsy and wonder why it is so expensive, it's because cross stitch takes f-o-r-e-v-e-r.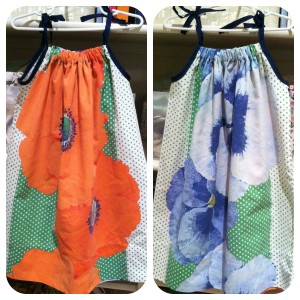 My next project was to make a dress out of a vintage pillowcase.  I had found this fun one at Savers a few weeks ago for 99 cents.  I used this tutorial to make the dress, and the best part is it's reversible!  I plan to add some navy trim around the bottom seam.  I'll get some pics of Leila wearing the finished product soon.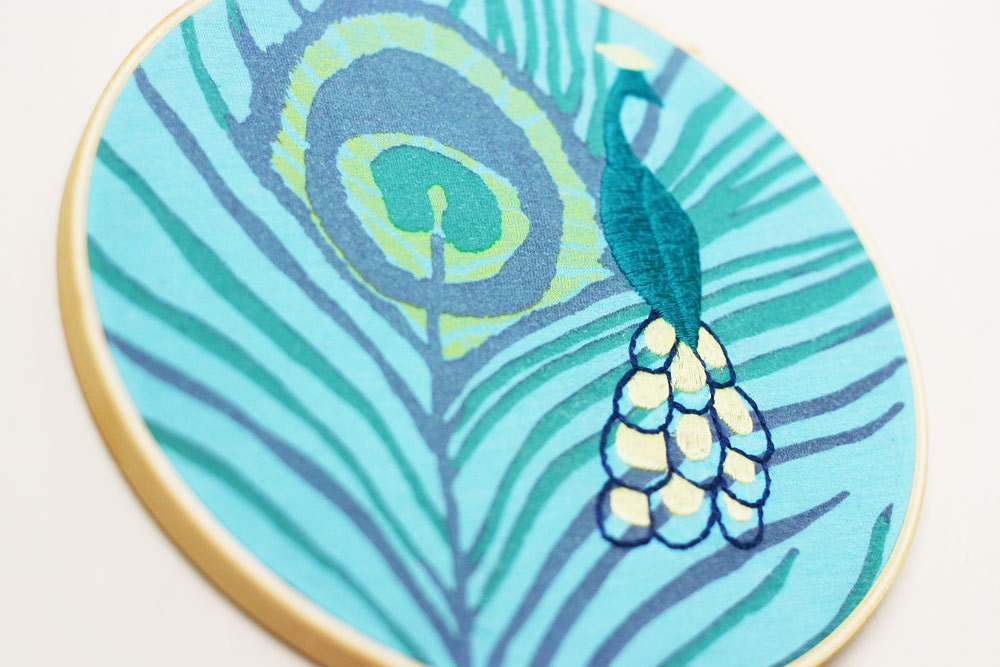 Call me a nerd, but this next project was born out my inability to throw away a stained tank top.  I loved the peacock pattern and embroidery so much that instead of tossing the shirt, I threw it in with my fabric scraps.  I decided to highlight my favorite part of the shirt (and the unstained part) by hooping it up.  You can see more photos of it in my Etsy shop.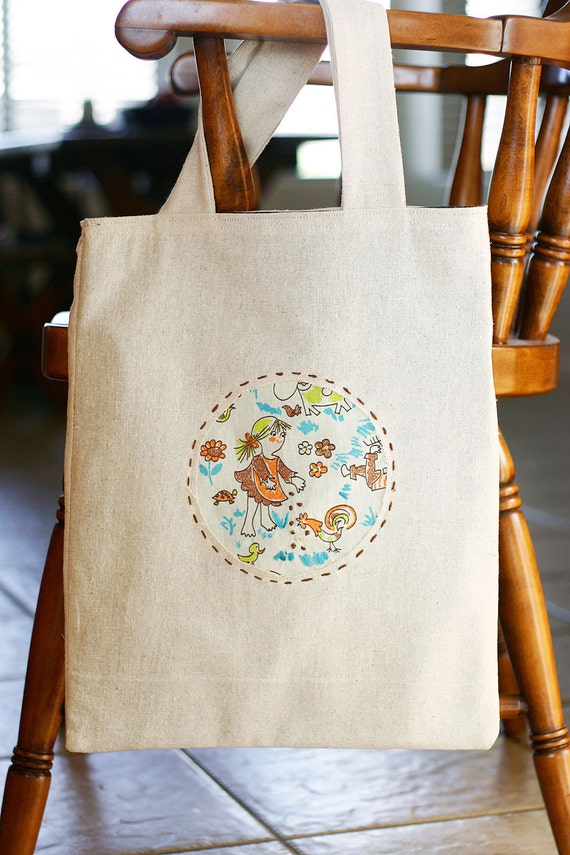 My last project of last week was this fun tote bag.  I fell in love with the vintage fabric and embellished it with a bit of embroidery.  I didn't have enough of the vintage fabric to make a bag with it, so I decided to let it peek through as a reverse applique.  This was my first time doing a reverse applique, and I loved it!  I can't wait to do more, I'm thinking on some t-shirts for the kids.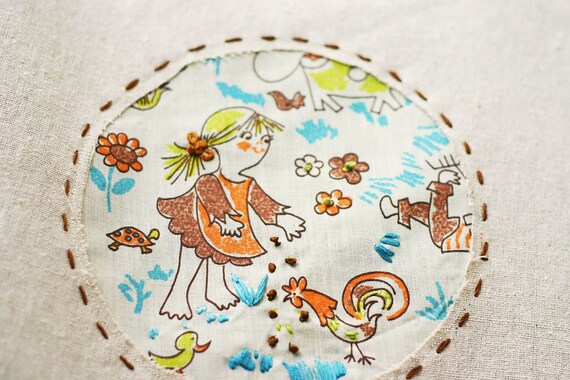 Have you been up to anything crafty lately?  If you need inspiration, check out my Etsy shop or my crafty Pinterest board!
If you have an Etsy shop or a crafty Pinterest board, leave me the link so I can check it out!