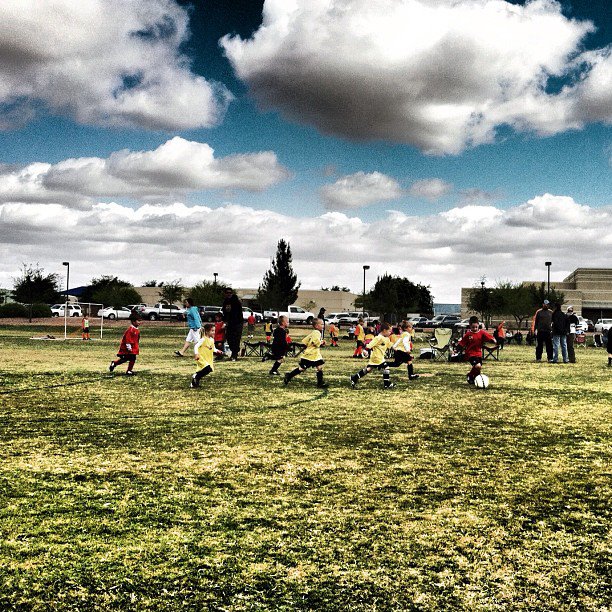 Dear Readers, I hope you will allow me a moment to beam about my little man who scored his very first soccer goal today.
Make sure to cover your ears for the first few seconds as my crazy soccer-mom voice comes out in all of the excitement.
My favorite part is how he stands there, not sure what to do for a few seconds, then decides to take a victory lap.
Have a great Saturday.