Jeff and Leila had their father/daugher dance last night.  I started taking pictures before remembering that Leila's "Outlaw" tattoo was still on her arm. Usually temporary tattoos start flaking off after a day or two.  This one has stayed on for a good two weeks, through swimming and multiple baths.  I finally got it off last night using nail polish remover.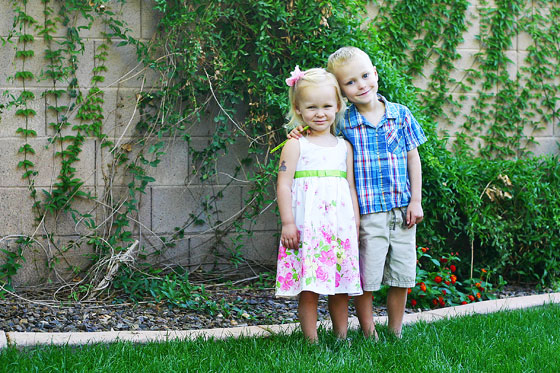 Ahhh, much better.  I'll let the next five photos speak for themselves.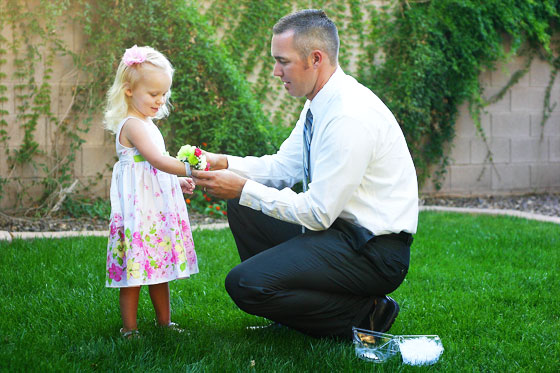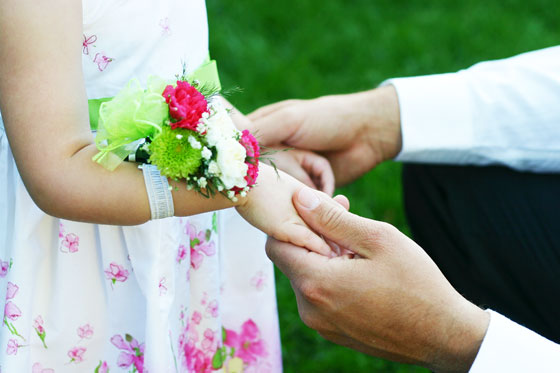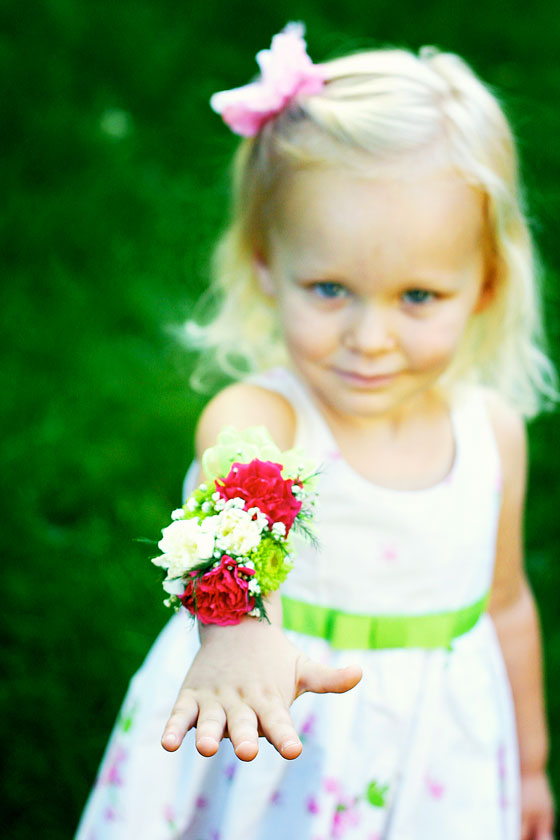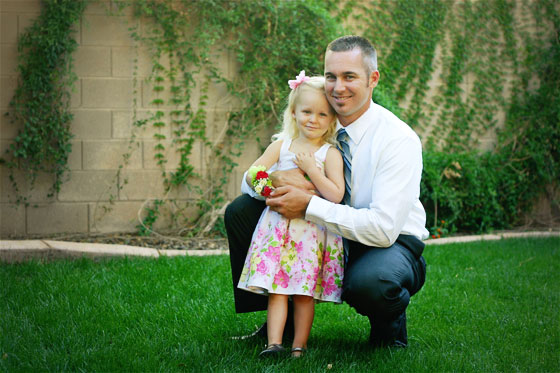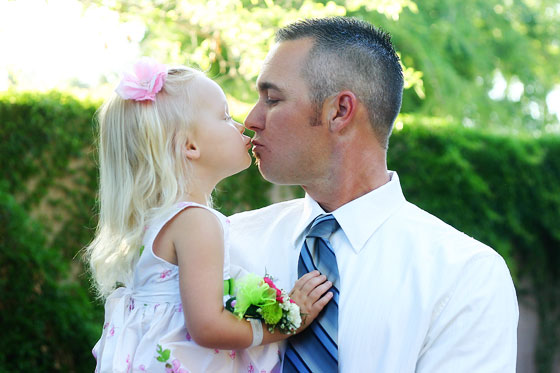 Joe and I had a fun night at Grandma and Grandpa's house, doing everything he wanted to do.  Here was his full itinerary: Play croquet, play on the slide, play the memory game, play Cootie.  During croquet, he managed to knock himself in the eye pretty good with his mallet.  Two popsicles later, he felt much better. Joe won the memory game, Grandpa won Cootie, and I was a mere centimeter away from the greatest croquet comeback of my career.  A fun night was had by all.
Happy Saturday!  Stay tuned for an announcement later in the day about a fun new company I will be working with!