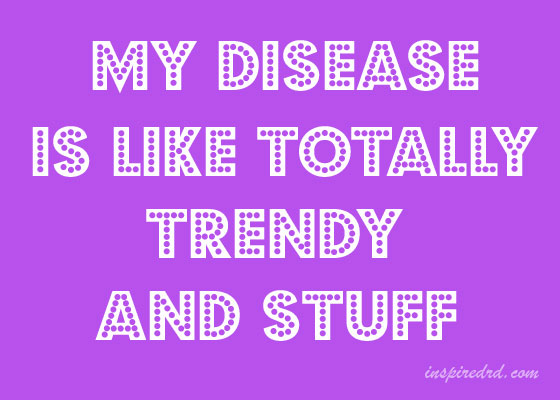 I try to keep a positive spin going on around the topic of celiac disease. I enjoy gluten-free cooking, I don't feel like I'm missing out on much in the way of food, and I feel a million times better than I did last year before my diagnosis. I let people like Gluten Dude do the heavy lifting when it comes to calling out food companies and health experts that get it completely wrong when it comes to the facts about gluten and celiac disease.  He does such a good job that I don't always feel like I have something to add.  But this morning I watched a video from The Today Show that still has my feathers raised, so I knew I needed to call even more attention to it.
The coverage of celiac awareness month in the media has been frustrating to say the least.  Not only is there a ton of misinformation going around on major news shows, but the focus has been on celebrities and their gluten-free diets instead of on the seriousness of celiac disease.
Yesterday, Dr. Keri Peterson was being interviewed on The Today Show about the common causes of gastric distress.  In between talking about GERD (reflux), irritable bowel syndrome, and lactose intolerance, she brought up celiac disease.  She and the interviewer referred to celiac disease as "the new hot disease" and "the trendy disease".  (Please excuse the quality of the video, I shot this on my phone)
First of all, that just trivializes everything about it.  Second of all, trendiness applies to things you choose to have.  I do not choose to have celiac disease.  And hey, I've never been considered trendy (case in point below).  Third, could she get away with calling any other disease trendy?  I don't think so.  Gluten-free diets are the fad and the trend, not actual celiac disease.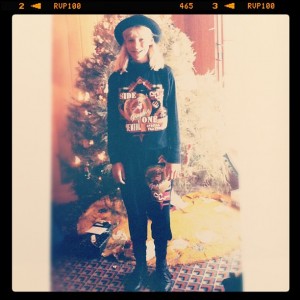 And when Dr. Peterson flippantly says that it is "very easy" to cut out the gluten and heal your body with so many gluten-free products available, she downplayed the challenges we face every single day.
Yes I understand, I could have a much worse disease.  But that doesn't mean that this disease is easy.
It's not easy to feel unsafe at most restaurants.
It's not easy to turn down food at a friend's house, even if they tried to be careful for you.
It's not easy to avoid cross contamination every single time I eat outside of my own home.
It's not easy to plan a trip based around where and what I can eat.
It's not easy to have to think about this disease all day every day whether or not I am feeling healthy because I know I am only one crumb away from getting sick.
It's not easy to take every precaution and still get "glutened" then spend the next two weeks recovering from migraines, ataxia (difficulty talking), anxiety, joint pain, breakouts, stomach pain, bladder pain, night sweats, neuropathy, sleeplessness, etc.
It's not easy being green (oh wait, that was Kermit's line).
You get my point.
So now you know.  I am not hot or trendy, and neither is my disease.  How about you?