This weekend I received my very first Ecocentric Mom box in the mail.  I was so excited to see what was inside!
I opened the box to find an array of natural, organic and eco-friendly products to try.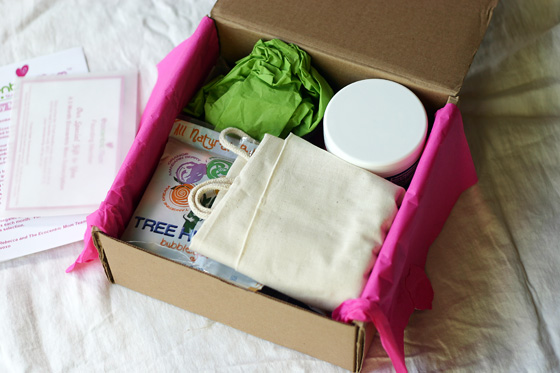 There were also a few extras for being a founding member, including a cotton sport pack, a 3-month Ecocentric Mom subscription, and a promise of "surprise gifts" throughout the year.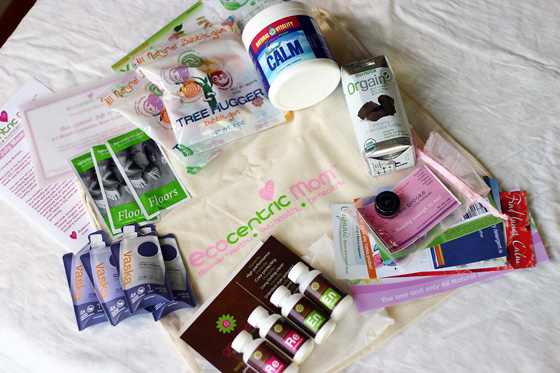 I was pleased with the variety of products in the box, and the fact that I have never heard of any of them before.  That's exactly what excited me about this program in the first place, learning about great products I wouldn't find on my own!  Here's a rundown of this month's "Mom" box.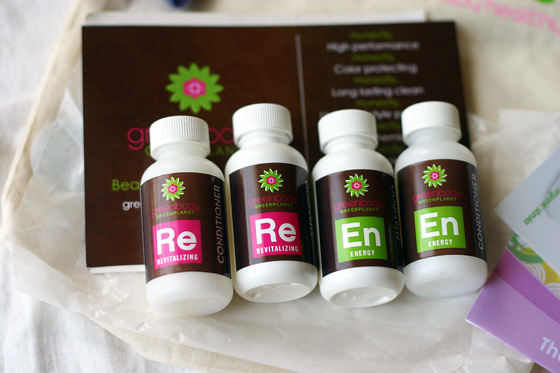 Greenbody Greenplanet Organic Hair Care shampoo and conditioner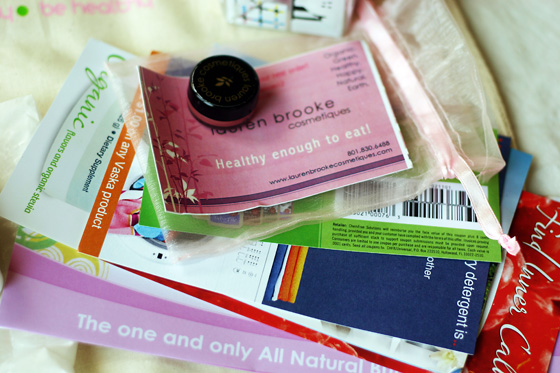 Lauren Brook Cosmetiques Lip Glaze (gluten-free!) and a stack of coupons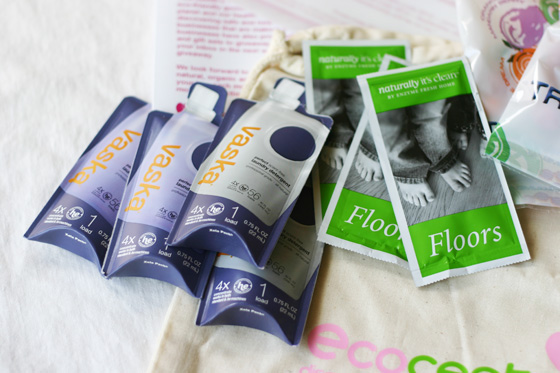 Vaska Laundry Detergent samples, Naturally It's Clean "Floors" samples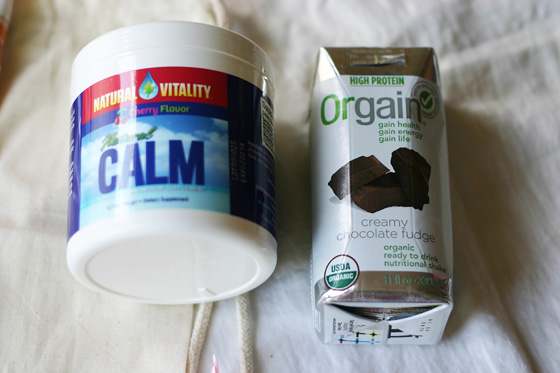 Natural Vitality Cherry Calm magnesium supplement, Orgain Organic Nutritional Shake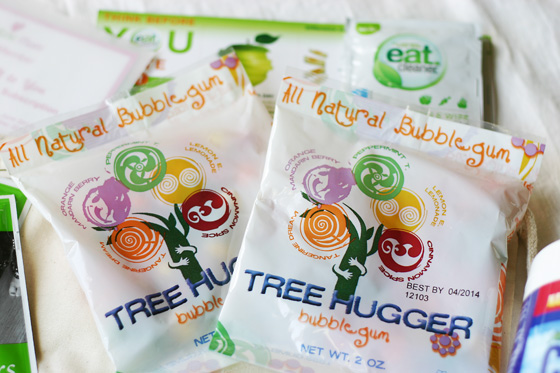 Tree Hugger All Natural Bubble Gum (gluten-free!), Eat Cleaner Fruit & Vegetable Wipes
The booklet included a message from the founder and CEO of Ecocentric Mom as well as descriptions and coupon codes for each product.  The back of the booklet featured tips from the Ecocentric Mom experts (recognize anyone?).
There are a few of the products that I will have to research further to confirm their gluten-free status, but I am excited to give everything a try.  This is such a fun service, and I'm definitely a fan after today's box!
If you are interested in becoming an Ecocentric Mom member (or giving a membership as a gift), you can sign up here.  There are boxes for Moms, New Moms, and Moms-to-Be.
Disclosure: I am a paid expert with Ecocentric Mom.