Thank you for all of your helpful and supportive comments yesterday.  I appreciate every single word.  Many of you had ideas that I've never considered about what might be causing my antibody levels to remain high.  So thank you for brainstorming this issue with me!
As I mentioned, Jeff and I will be doing a whole food challenge in September.  Basically, this means that we won't be eating anything that comes from a box or a can (except coconut milk).  I'll get more into it as we begin, but today I wanted to share one of my go-to quick and easy meals made up of whole foods that I thought you might like to try.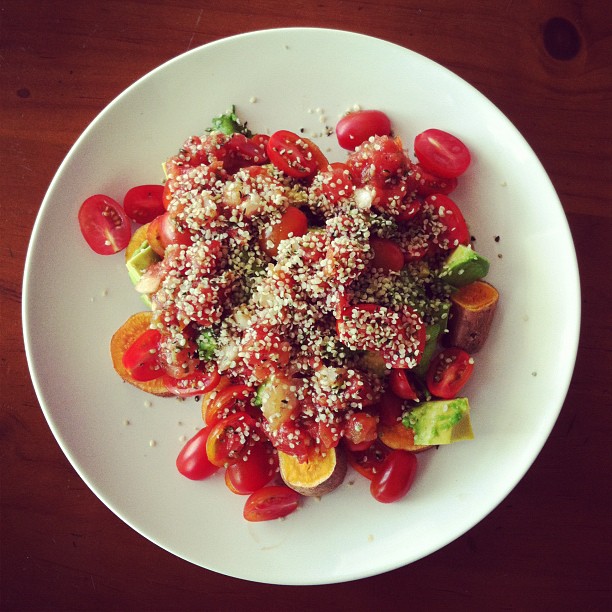 Take a sweet potato, poke a few holes in it, throw it in the microwave for two minutes, then slice into thick rounds. Top with diced avocado, halved grape tomatoes, and fresh salsa. If you want to, you can sprinkle some hemp seeds on top like I did.
And there you have it, a 2-minute lunch or dinner.
This meal comes in at around 500 calories, so feel free to tweak it accordingly. I usually buy the bags of organic sweet potatoes from Trader Joe's which contain skinny little sweet potatoes. You're looking for about one cup of slices, so trim your sweet potato accordingly.
And just because he's cute, here's a picture of Hobbs.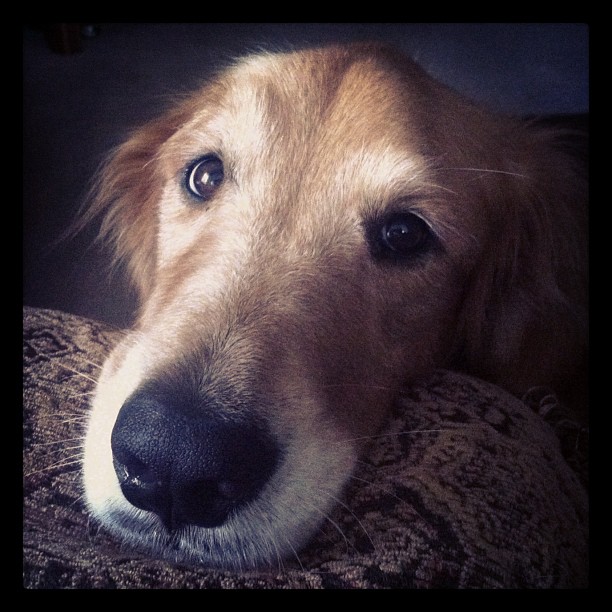 You're welcome.