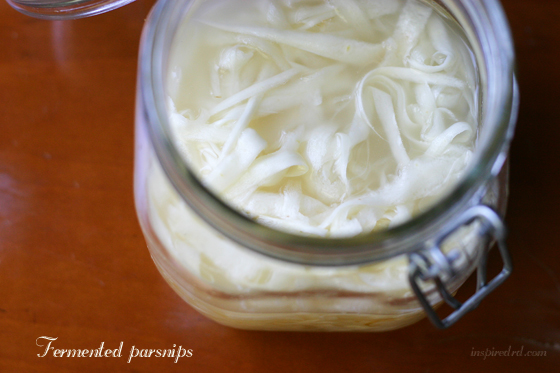 When I saw the topic for this month's Recipe Redux challenge, I had absolutely no idea where to start.  I have no experience making "Fermented Foods" at home, and didn't even know it was possible.  When I started looking into the process, the food safety nerd came out in me as I worried about leaving food out on the counter to ferment for days without refrigeration.  Is that really safe?  Turns out it is.  And easy too.
But why would anyone choose to ferment a perfectly good vegetable?  So glad you asked.  Fermented foods contain beneficial probiotics.  Probiotics help us with digestion (something I obviously could use) and can also boost our immunity.  Many of you probably eat yogurt for the probiotics, now you can get the same benefits with veggies!
I decided to use a few parsnips for my first fermenting experiment.  I wanted to use a seasonal vegetable and something from my low FODMAP list so I could taste the finished product.  With a little help from this article and this video, I set to work.  Here's how I did it (and how you can do it too).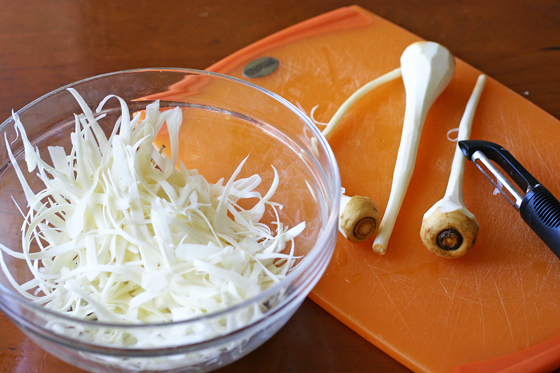 Shred or thinly chop your veggies.  I would have used the grater on my food processor, but it's broken and I haven't decided on a new one (if you have a recommendation let me know!).  You can use a vegetable peeler like I did or even a box grater.  The key is to make the pieces small and thin.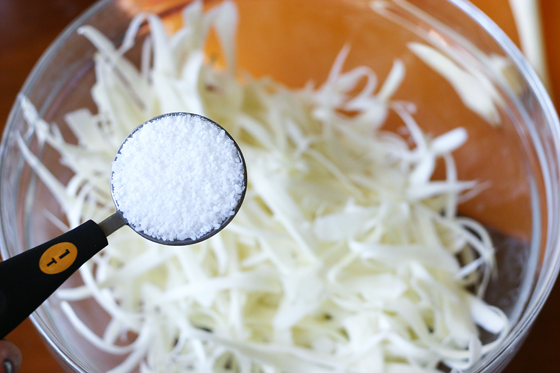 Add kosher salt to your shredded vegetables.  I used a tablespoon based on the articles I found, but I probably should have used less with only three parsnips.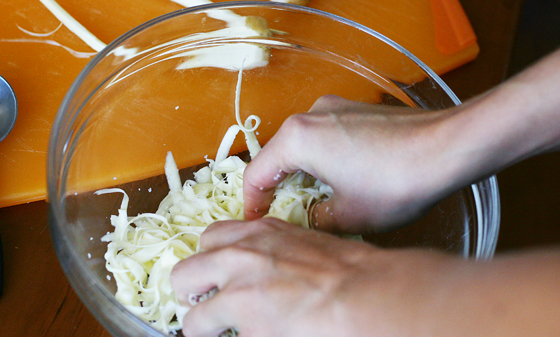 Massage the salt into the vegetables until they start to break down and release liquid.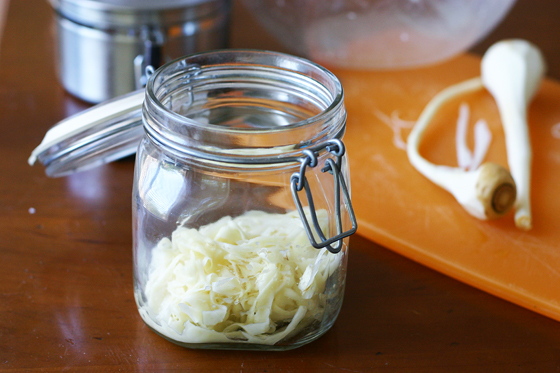 Place the veggies in a jar with a lid.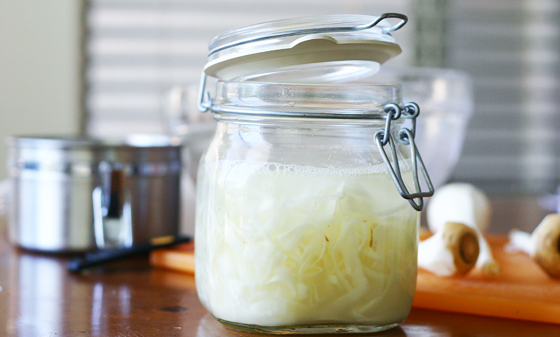 Fill with filtered water until veggies are completely covered.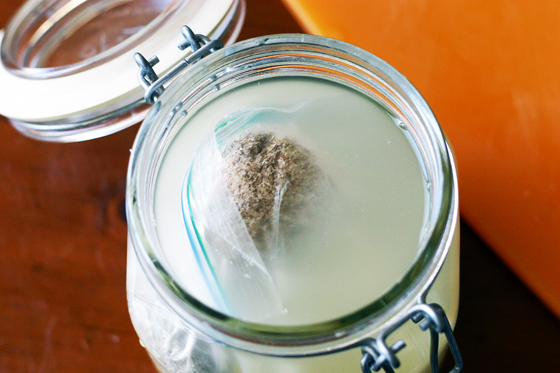 If you have a large jar and the vegetables don't fill it up all the way, make sure to place something in your jar that will weigh the veggies down and keep them submerged.  I filled a ziploc bag with river rocks and placed it in the top of my jar.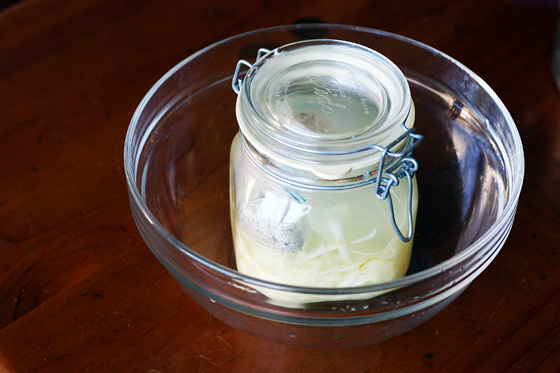 Close the lid and place the jar in a large bowl on the counter.  Here's where the instructions get very important.  As the vegetables start to ferment, lots of bubbles and gas are being produced.  Make sure to open your container at least once a day to let the gas escape.  The jar is stored in a bowl just in case too much gas is forming and your jar cracks or even explodes.  The woman in the video assured me that her jars have never exploded…I decided to believe her.
If a white film forms on top of the water, don't freak out, simply wipe it off with a paper towel.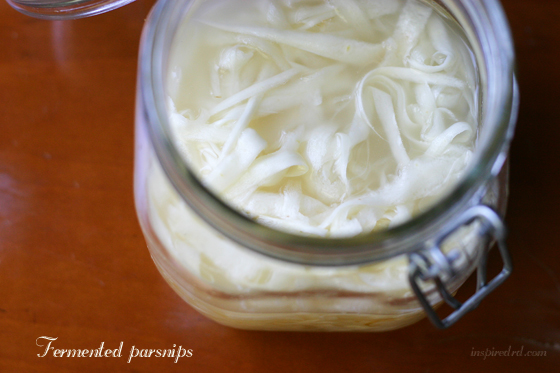 Let your vegetables sit for 3-5 days, remove the weighted ziploc bag, and enjoy your fermented veggies!  Eat them plain, or toss them on a salad.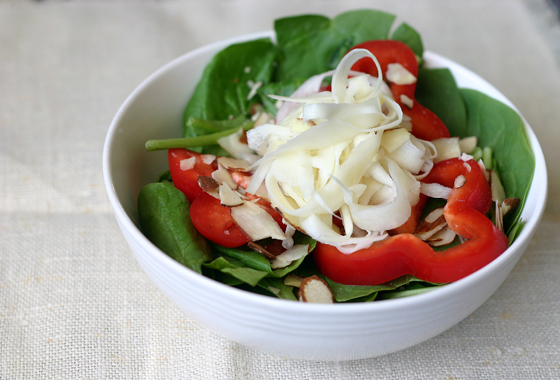 The parsnips were delicious on a bed of spinach, red bell pepper and sliced almonds.
I'm calling the fermenting experiment a success and can't wait to try other veggies.
Do you eat fermented foods?  Have you ever made your own?
Make sure to check out more fermented goodness in the Recipe Redux posts below!

'); // ]]>
get the InLinkz code