Pinterest is a huge source of blog traffic for me.  I've learned over time how important it is to have "pinnable" images for each and every post I publish.  The better the image, the more people pin it.  As I've improved the quality of my images, I have also started going back to older posts to spiff them up.  Old blog posts on Pinterest can point people to my site just as much as new posts can.
Sometimes I do that by going back to older recipes and adding text to a photo like this one: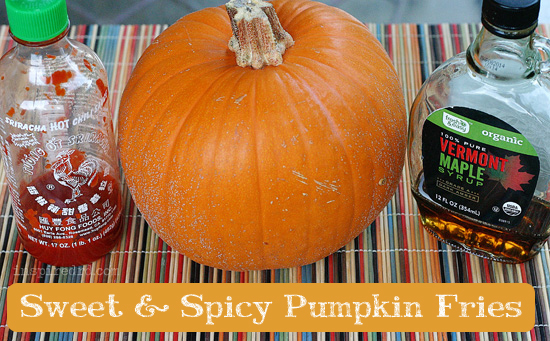 Quick tip on text: if you are using Photoshop, make sure to "save as" a jpeg instead of "save for web & devices".  The text will come out much clearer.
What I have found most helpful though is to make sure the title of my photo is the actual description I want people to pin on Pinterest.  See, when someone uses the "Pin It" button on their tool bar to pin an image from my blog, the title of the photo goes into the description box automatically.  The pinner has the option to change it, but sometimes they don't and the description looks something like this: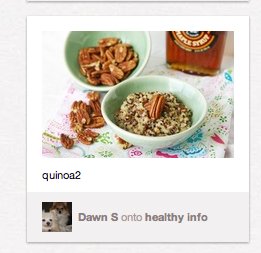 So although I'm happy that Dawn S. pinned my recipe, it's unlikely that someone else will repin it based on the description.  "Quinoa2" doesn't really tell you what the recipe is, does it?  Luckily, it's an easy fix.  Here's how you do it:
Go back to your recipe post and edit the photo.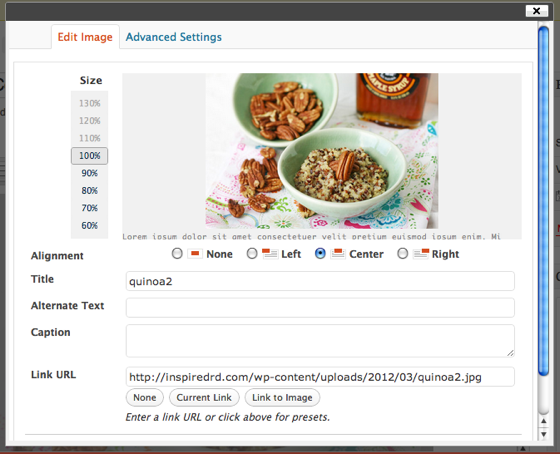 We need to edit the title of the photo so that the description matches the post.  Like this: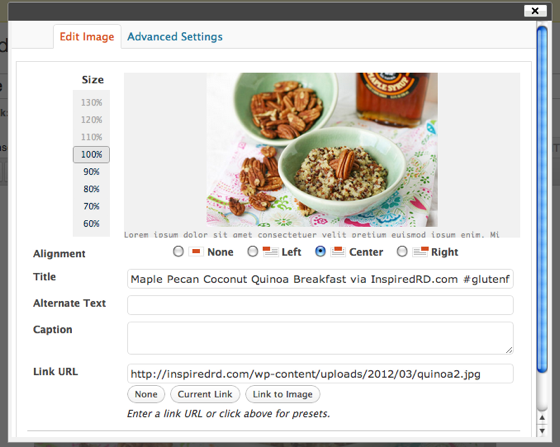 I replaced "quinoa2" with the title of the recipe (Maple Pecan Coconut Quinoa Breakfast), where it came from (via InspiredRD.com), and a tag of #glutenfree.  Now when someone pins this recipe, it will look like this: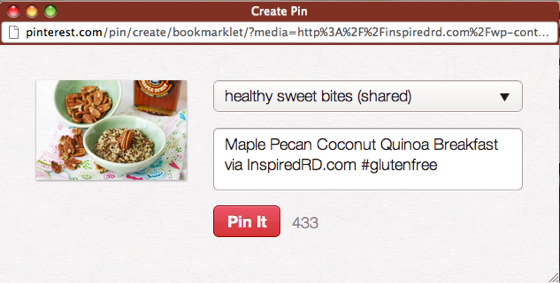 Much better now!  And much more likely to be re-pinned.  Now all I have to do is make sure every photo on that post has the same description.  I copy and paste the title onto each photo so that no matter what photo people decide to pin, the description is the same.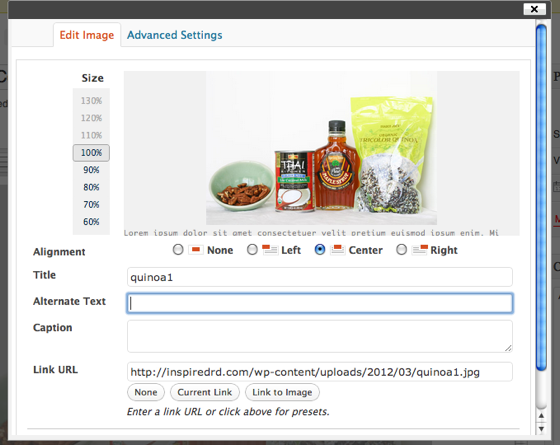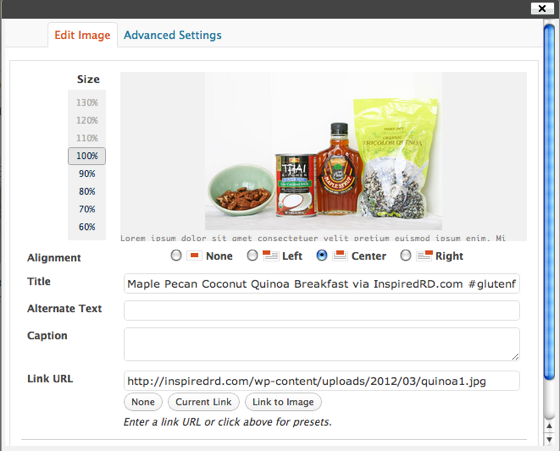 One more quick tip, if you have a post that doesn't have a specific photo that captures the post visually, consider using text like this: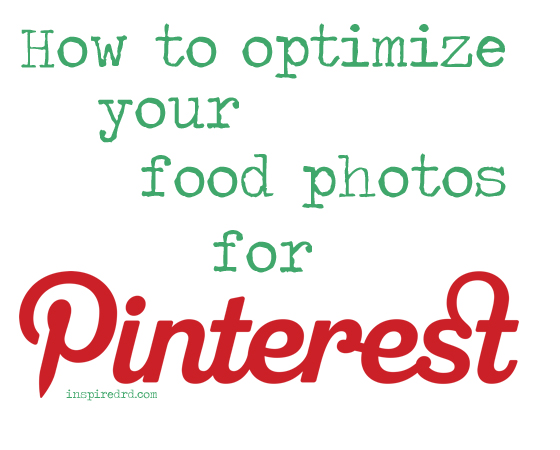 I use Photoshop for this, but you can use any editing software.  If you know of any free online photo editors that have this feature, please leave a comment and I will add a link to the bottom of this post.
And there you have it!
Pinnable photos —–> More pins —–> More traffic
Now go edit your photos!