On a small boat, in the middle of Lake Zeway in Ethiopia, my friend Daniel caught me in a moment of joy.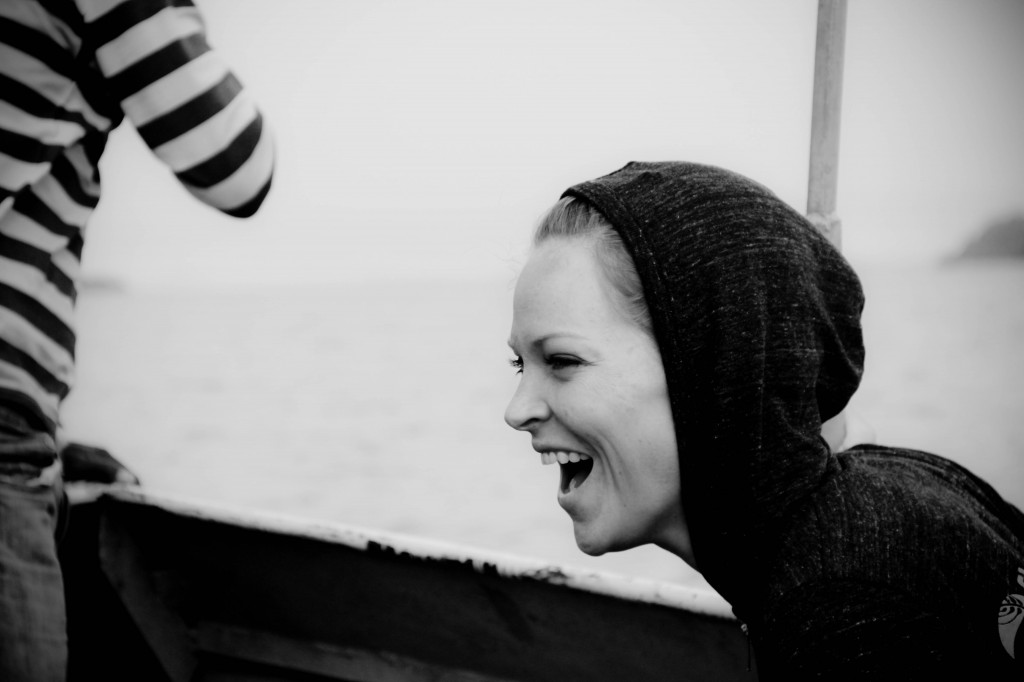 I had no idea he had taken this photo until well after we were home.  It's quickly become one of my favorites and one that I look at when I'm having a bad day like today.
Since posting about our success in week one of the whole foods challenge, my body has rebelled.  Painful bloating, upset stomach, heartburn, fatigue, it all hit me right after I hit "publish" on that post.  My first reaction was to shake my fist and ask "What the heck?!"  I eat healthier than anyone I know, and I'm still a mess!  I was writing letters to Food in my head.  "Dear Food, I've treated you so well, what happened?  Why do you hate me all of a sudden?"    You know what Food said back to me?  "It's not me, it's you."  Heartbreaking.
So I wallowed.  I got angry.  I gave up.  I decided that I was never eating again.  I'll just drink water and maybe nibble on a few carrots, they seem to be safe.  I took a nap.
I've been faced with social situations this weekend that remind me of all the things I can't eat anymore.  Usually that doesn't bother me so much.  Most days, it's not a huge deal.  But there was Costco cake at the party last night.  I love Costco cake.  I don't know why it's so good, it just is.  Or was.
I decided to cut out even more foods that may be bothering me.  I'm going mostly off of this list, eating from the green column and off of advice from a fellow RD, Kate Scarlata.  I feel a bit better today.  Last night I ate an orange, a few raspberries, then later a baked potato and some carrots.  This morning I had a banana and a small cup of coffee.  For lunch I had poached chicken breast, carrots and cantaloupe.  Bland, boring, but working so far.
I'm also slowly getting over the bitterness.  Overwhelmed at one point today by the crowd eating everything I couldn't eat, I escaped to a quiet room with my bible.  It opened right up to these underlined words in Psalm 145,
"The Lord helps the fallen and lifts those bent beneath their loads.  The eyes of all look to you in hope; you give them their food as they need it.  When you open your hand, you satisfy the hunger and thirst of every living thing."
He satisfies my hunger.  I have hope.  And in my hope, I look for joy, and I find it.