It might not feel like fall around here, but my kitchen is starting to smell like it.  Fall is my favorite time of year for vegetables.  I love cutting into a big fat squash and smelling the sweet orange flesh as I scoop out the seeds.  Packed with antioxidants, orange vegetables help reduce your risk of cancer, improve immune function, protect your eyesight and improve heart health.  And the seeds inside?  Don't throw them out!  Rinse and bake for a crunchy topping full of protein and magnesium.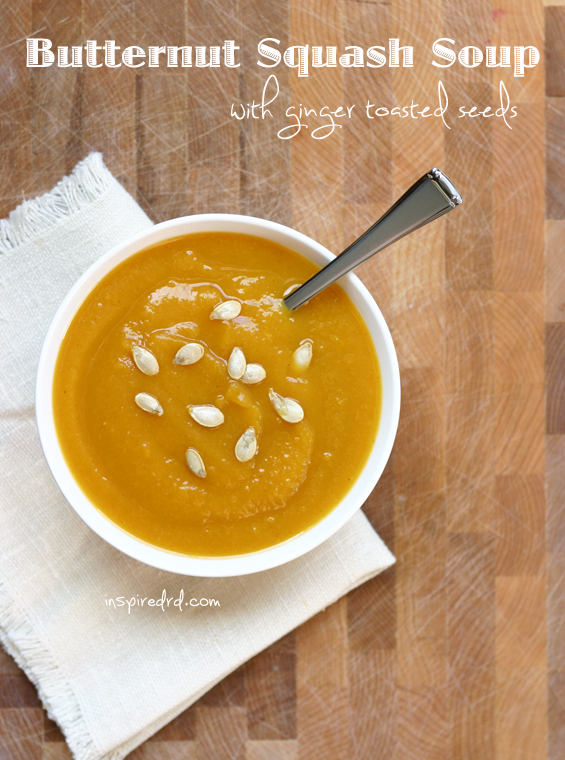 Our Recipe ReDux challenge for this month was called "Orange you glad it's fall?".  I decided to lighten up a favorite soup by keeping it super simple and not using any cream or butter.  This soup comes together quickly, especially if you have an immersion blender (one of my kitchen must-haves).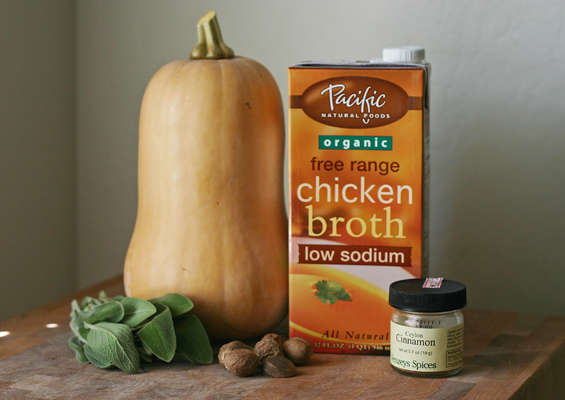 The ingredient list is small.  Even smaller when you consider I took out the sage (pictured above).  I thought the flavors would mix well…they didn't.  With my recent tummy woes, I didn't add an onion, but you certainly could.  Just saute in a little oil before adding the rest of the ingredients to your soup pot.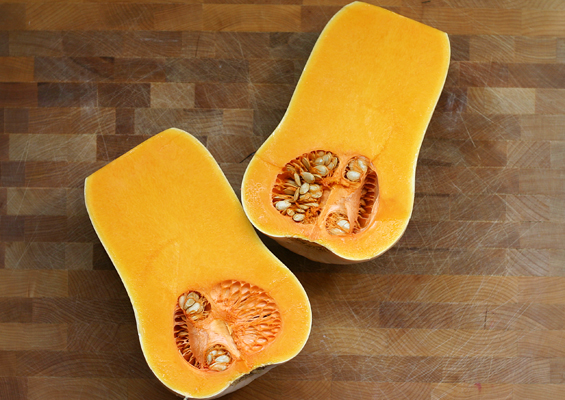 I posted the above photo on Instagram and a very clever follower (Jen of My Totally Random Life) told me to look at the squash sideways and I would see a monster with eyes, teeth and brains.  Do you see it?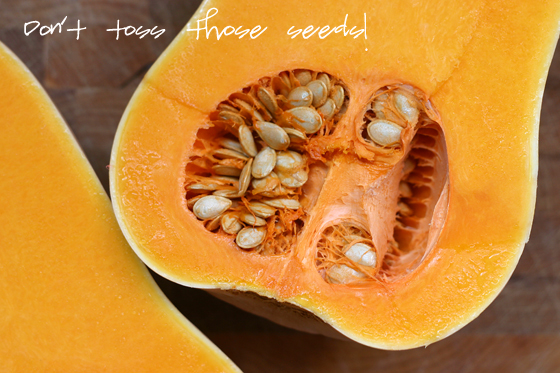 What do you think we should name the little monster?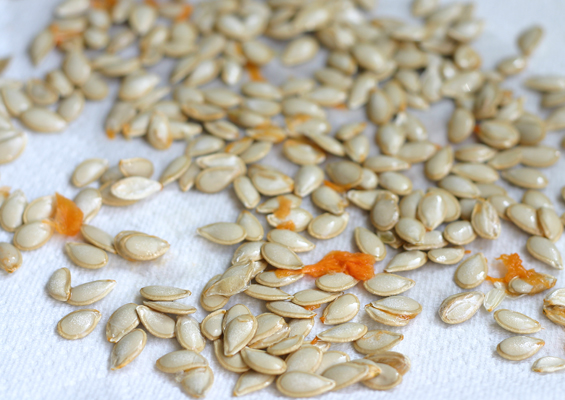 Ok, back to the recipe.  The seeds add a nice crunch, and the ginger flavor worked perfectly (unlike the sage).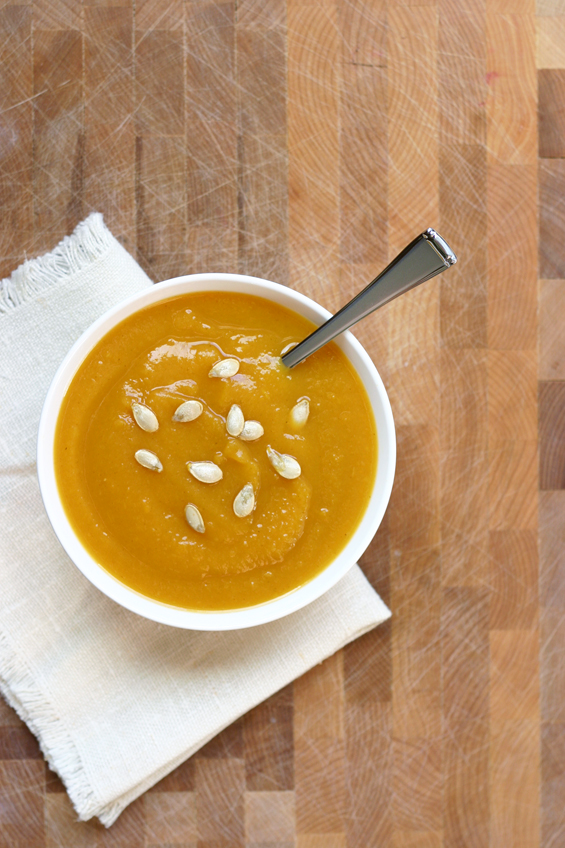 A note about reheating this soup: you might want to add a dash more cinnamon and nutmeg to taste, the flavors seem to get lost overnight.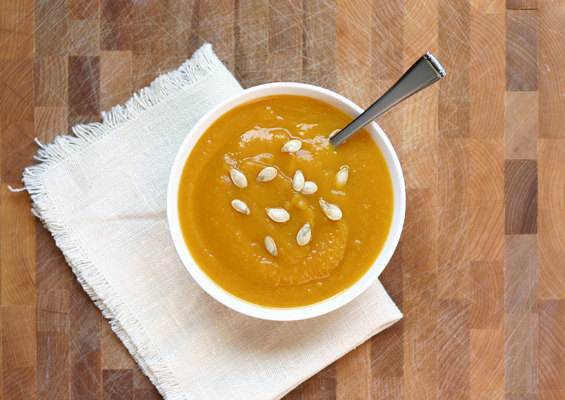 Butternut Squash Soup with Ginger Toasted Seeds
Prep time:
Cook time:
Total time:
Gluten-free, dairy-free, healthy and delicious! Comes together in a snap.
Ingredients
1 butternut squash, peeled, diced, seeds reserved for toasting
1 tsp. cinnamon
½ tsp. freshly grated nutmeg
32 oz. low-sodium chicken broth (make sure it's gluten-free if needed)
For seeds:
1 tsp. coconut oil
⅛ tsp. salt
⅛ tsp. ground ginger
Instructions
Add diced squash, cinnamon, nutmeg and broth to a large soup pot over medium-high heat. Cook until squash is tender, about 25 minutes.
Meanwhile, wash and dry seeds. Preheat oven to 300. Toss seeds with coconut oil, salt and ground ginger. Bake for 15-25 minutes until toasted, stirring once.
Using immersion blender, blend until soup is smooth. If you don't have an immersion blender, you can blend the soup in a regular blender in batches.
Serve with toasted seeds.
Make sure to check out the rest of the orange recipes below!  What's your favorite fall vegetable?