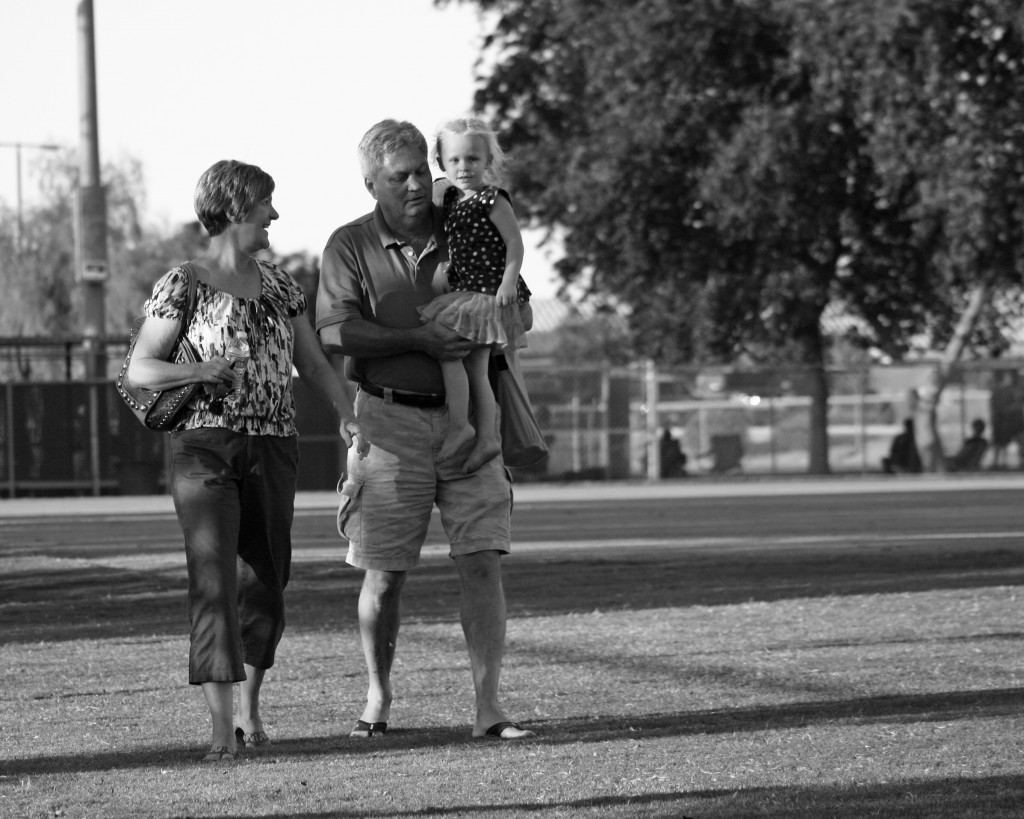 I've been traveling a bit lately, and when I'm gone my parents pick up the slack.  Actually, they do much more than that.  Grandma and Grandpa take such great care of the kids that when I come home, the kids ask when I'm going to leave again.  On my last trip, they built a giant scarecrow for the garden plot.  Joe and Leila picked out the clothes from the thrift store and helped Grandma stuff and sew him up.  Then they colored his face and let Grandpa stake him up.
I give you Coach Bob.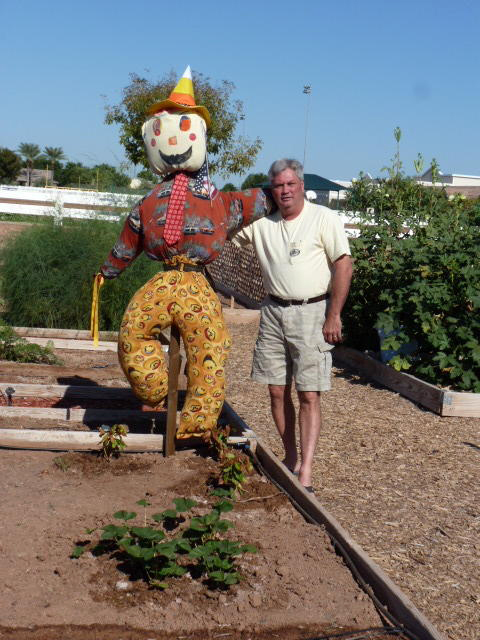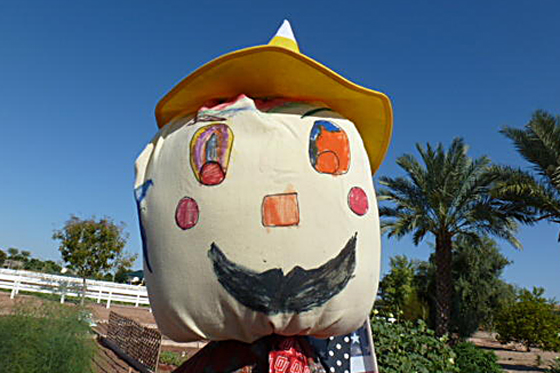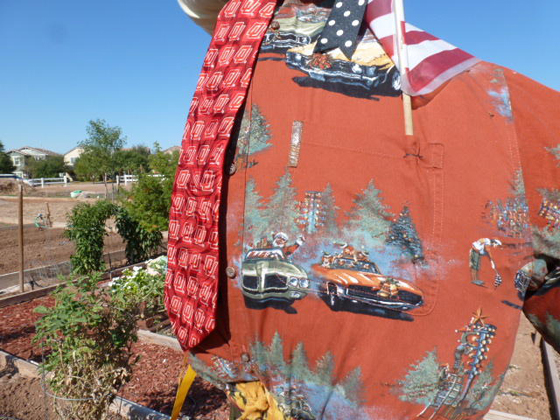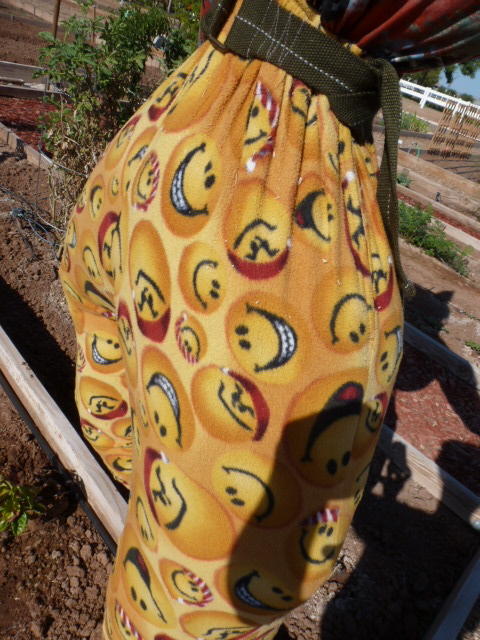 If you go to Joe's Farm Grill, The Coffee Shop, or just a drive around Agritopia, make sure to give Coach Bob a wave.  You can't miss him.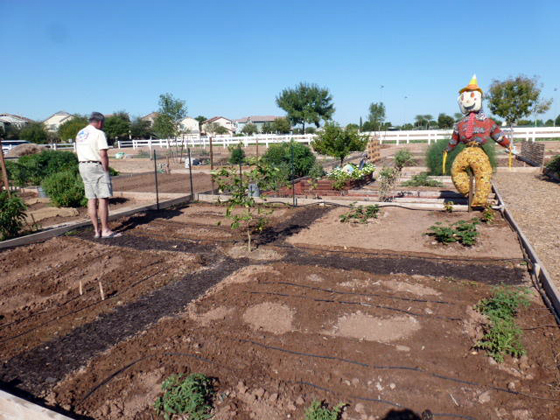 What are you thankful for this week?