Last year I finally got over my fear of making homemade whipped cream.  It was ah-mazing.  And then?  I had to cut out dairy.  Dang it!
Then I found out I could make dairy-free whipped cream out of coconut milk.  Great!  Except you have to plan ahead and put the can of coconut milk in the fridge the night before you want to make the whipped cream.
And I'm not a planner.  So it took me eleven months a while to finally give coconut whipped cream a go.  I'm so glad I finally did though because it's super easy.
Super easy unless you're a klutz like me.  If you're the kind of person who has bruises from who-knows-where, spills down the front of your shirt, or cuts yourself with a butter knife, you may want to put a few cans in the fridge just in case you mess the first one up.  You've been warned.
So here we go.
Step 1: Put your can (or three) of full-fat (not light) coconut milk in the refrigerator for at least 8 hours.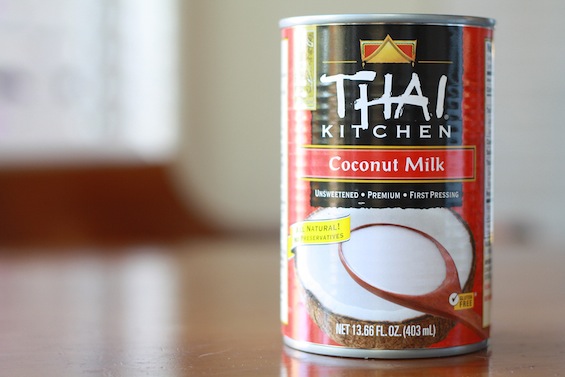 Step 2:  30 minutes before you plan to make the whipped cream, stick your metal mixing bowl and beaters in the freezer.  When they are cold, pull them out and get your can of coconut milk out of the fridge.  Gently turn the can over, making sure not to shake it.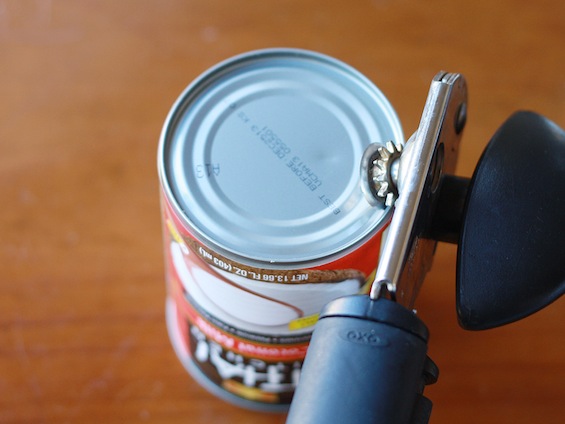 Remove the lid without letting it fall into the can (this is how I messed up the first batch).  If it falls in, it will mix the liquid and solid and you want to keep them separated.  If you're on the klutzy side, you could open a small hole on each side of the lid and pour out the liquid first before opening the lid all the way.  However you do it, pour the liquid into a bowl and set it aside for another use (like a smoothie, yum).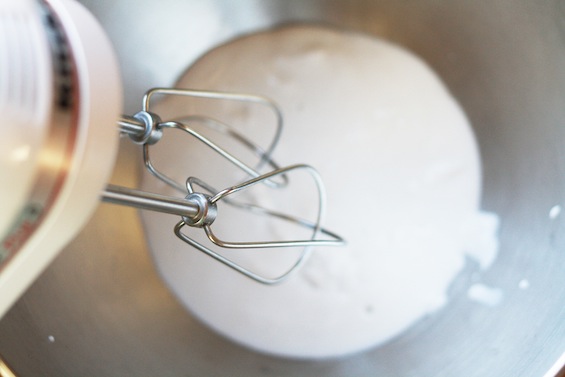 Using a spatula, take the solid coconut milk out of the can and place it in your cold mixing bowl.  Beat on high for 5 minutes or until rich and creamy.  Add 2 teaspoons powdered sugar and 1/2 teaspoon vanilla and beat one more minute.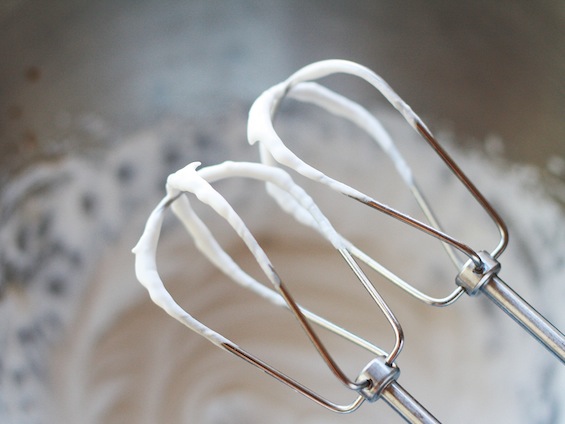 Use anywhere you would use whipped cream.  Enjoy!
Are any of you a klutz like me?  Or am I the only one?  Someone tell me I'm not alone!