How was your Thanksgiving?  Did you eat too much turkey?  I definitely ate too many brussels sprouts, but I just couldn't help myself.  Our family had a nice quiet day with my parents.  My dad cooked a ginormous turkey that we are still eating.  He also made pumpkin risotto (oh my goodness) and cranberry ice.  My mom made a delicious carrot souffle, and I scrapped my plans of roasting brussels sprouts to make this salad I saw on Pinterest.  Hours later, we cut into the pecan and pumpkin pies that my mom baked.  And yes, we've been eating the second pumpkin pie for breakfast ever since.  Is there anything better than pumpkin pie for breakfast?  I think not.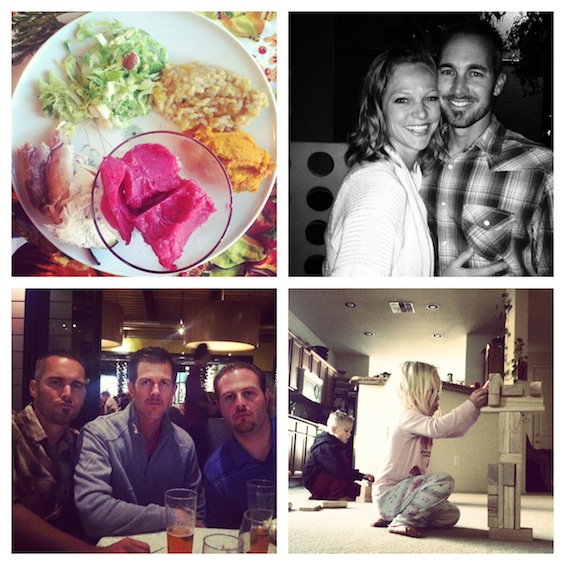 The rest of the weekend was filled with tower building and hanging out with old friends.  Jeff's mustached (for Movember) friends are his buddies from high school that happened to be here on the same weekend for the first time ever.  We had a fun time catching up at one of our new favorite restaurants True Food Kitchen.
On Thanksgiving Day, we were sitting outside waiting for the turkey to finish roasting when my parents told us to hop in the car for a secret jaunt.  When we pulled up to our garden at agritopia, we found Coach Bob, our scarecrow, all dressed up for Christmas!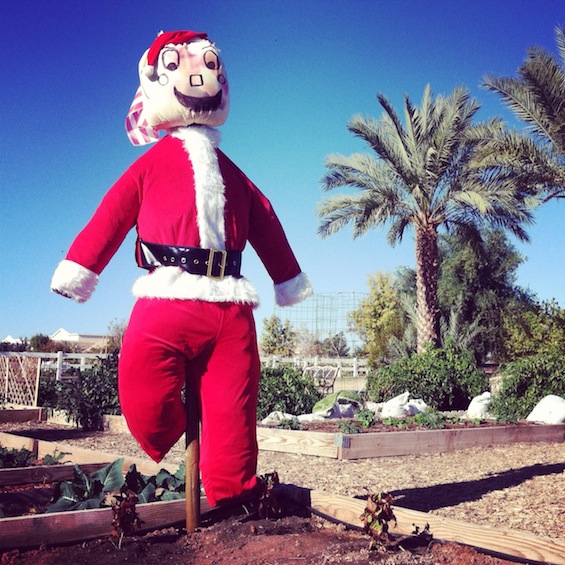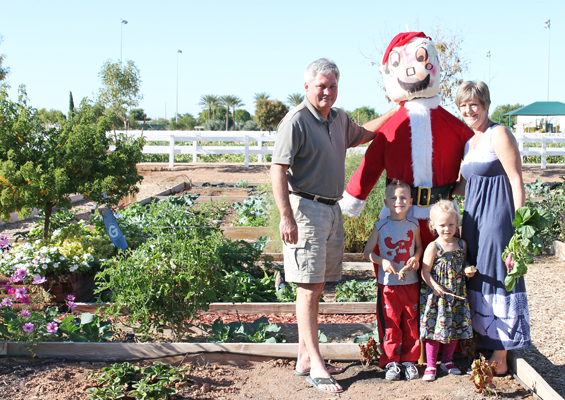 Coach Bob certainly had an effect on all of us because we went back to the house and started decorating for Christmas.
I've never decorated on Thanksgiving, but it was fun to end the night by watching "Elf" in the glow of Christmas lights.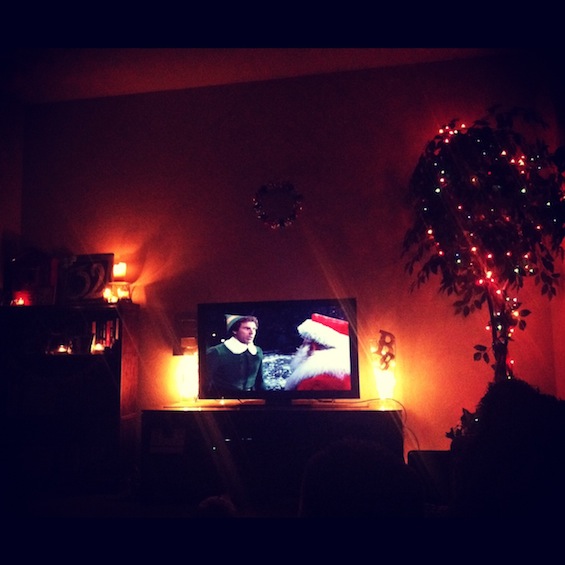 On Saturday, we helped some friends move some things to their new house which just happens to have chickens next door.  With their neighbors out of town, they are in charge of letting the chickens in and out of their coop.  We went over to take a peek and right as we did, we heard a "thunk" and saw an egg drop right out of the chicken.  Talk about fresh!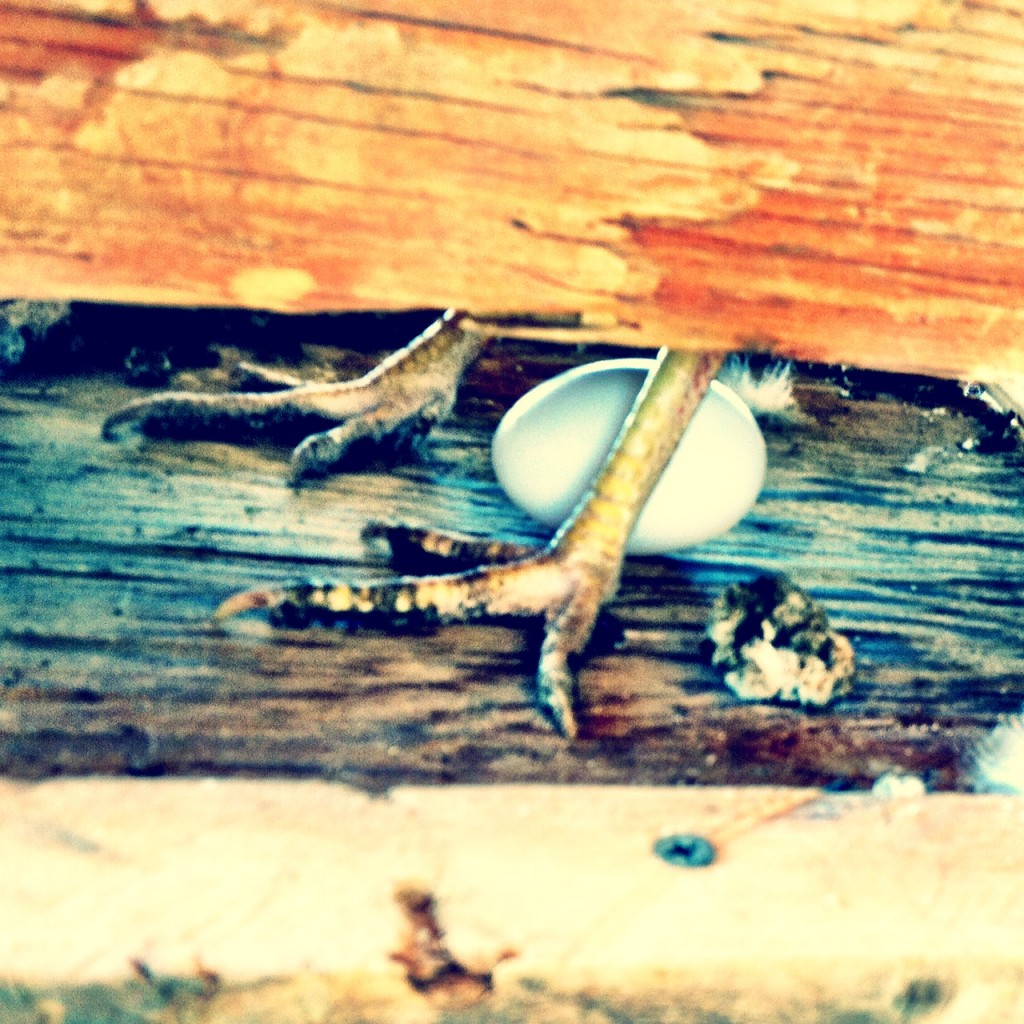 When we were done chasing taking care of the chickens, we headed over to the community garden where my parents were giving tours.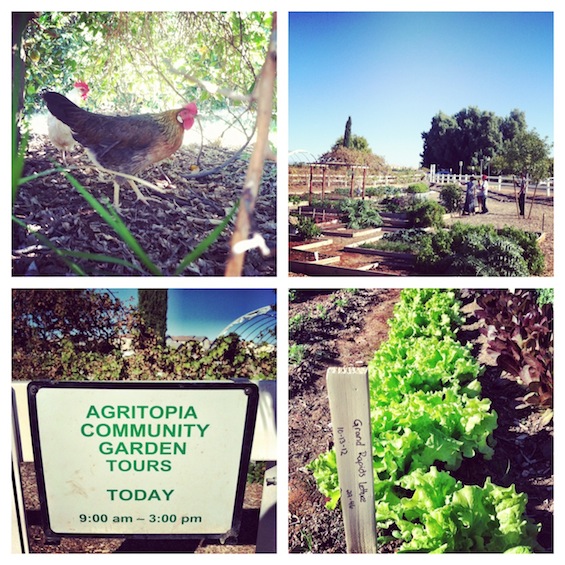 Everything is really blooming and taking off in everyone's plots.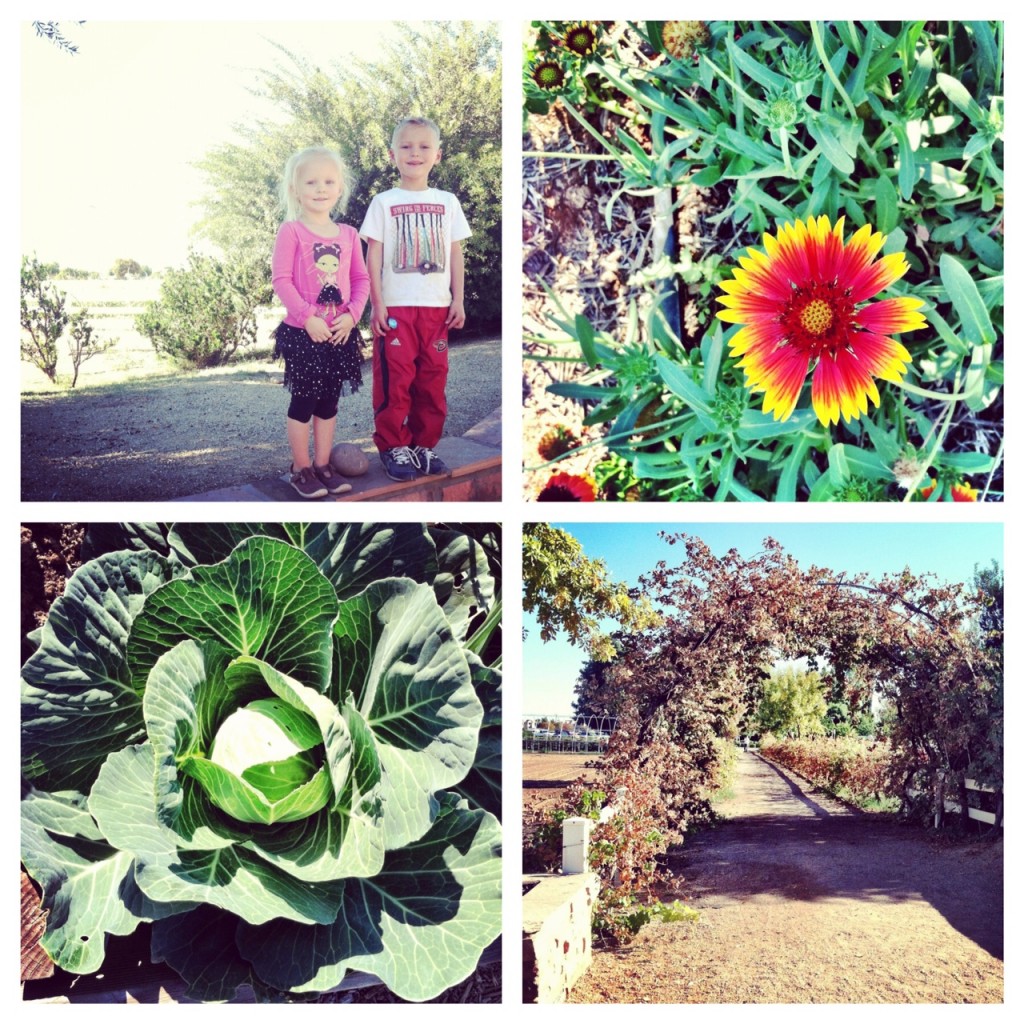 We harvested green beans, radishes, and a couple of carrots from our own plot.  The carrots weren't quite ready to come out of the ground, but they sure are pretty.
Saturday ended with a beautiful overtime win by the Sooners, leftover turkey, and a colorful veggie plate.
How is your holiday weekend going?