Wait, how is it December already?  My favorite months of the year always fly by.
Anyways, here is a peek inside my Ecocentric Mom box from November.  We got some fun stuff this month!
Here's the rundown:
-Nardo's Natural Face Cleanser & Exfoliant, Body Lotion and Lip Balm Set (I've been using the lip balm all week and love it!)
-Green Cupboards $10 Gft Card (Is it bad that I want to use my $10 to get these stainless steel wine glasses?)
-The Vapur Anti-Bottle (Such a cool idea, especially for traveling. A completely flexible anti-bottle that rolls up when not in use)
-Eli's Organic Earth Bar (Organic and fair trade, this company gives 5% of every sale to a non-profit for children)
-Natural Newborn Vapor Rub (Petroleum-free and great for the whole family)
-Hero Nutritionals Yummi Bears DHA (Omega-3 without the "fishy" taste. Also allergen and artificial dye-free!)
-Happy Family Happy Squeeze Smoothies (This flavor combines pomegranate, blueberry and pear with the super Salba seed to create a perfect snack!)
-Herbal Animals Eyepillow $5 Gift Card (Play with them during the day, use them to help you sleep at night. And so cute!)
-Coupon for Lunapads Mini Pantyliner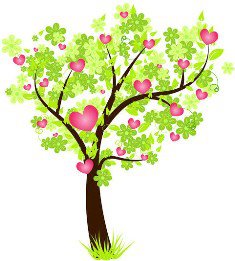 If you're interested in signing up for your own Ecocentric Mom subscription, click here.  You can choose from a mom, mom-to-be, or baby box.  Shipping is always free.  They also make great gifts!
Find Ecocentric Mom on Facebook
For All Canada Moms…because Ecocentric Mom only ships within the US, they have teamed up with a brand new subscription box company based in Canada.  This new company only ships within Canada.  If you live in Canada and would like to receive monthly eco-friendly mom and baby boxes, please visitwww.LittleEcoFootprint.com to sign-up and tell them Alysa sent you.
Disclosure: I am a paid expert with Ecocentric Mom.