Since learning how to use Photoshop, one of my favorite things to do is find and use free fonts.  There are tons to choose from and new ones popping up each day, so I thought I would share 10 of my favorite fonts with you.  Use these in Photoshop, Word, wherever.  When you download them into your font directory, they will show up in all of your programs!  For more on how to do that, click here.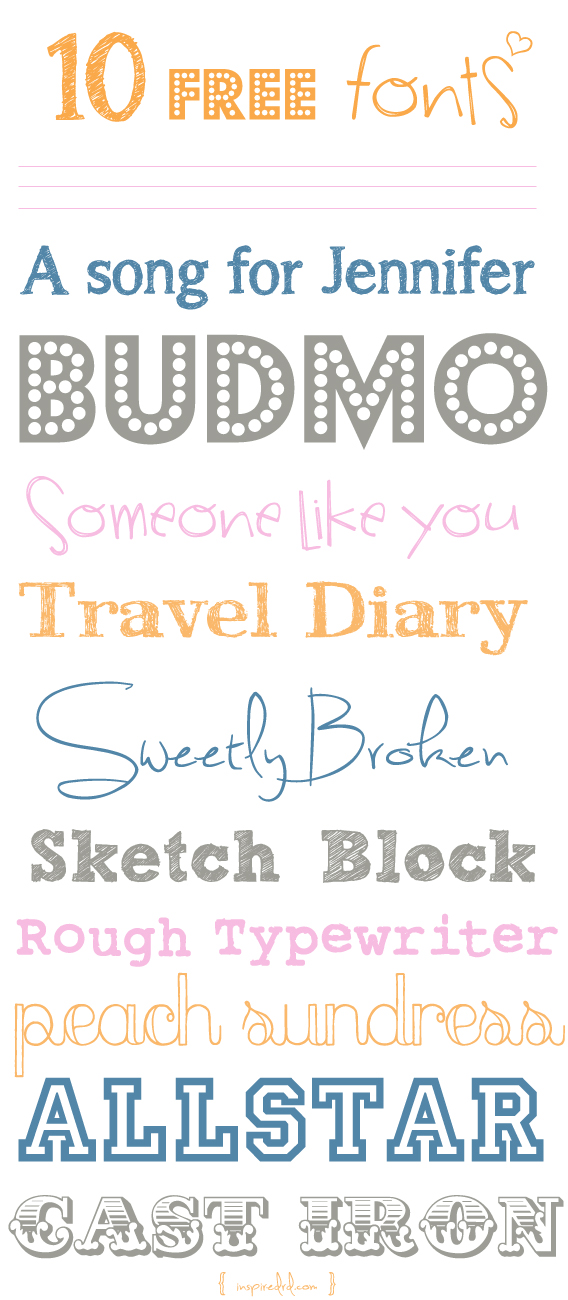 A Song for Jennifer
Budmo
Someone Like You
Travel Diary
Sweetly Broken
Sketch Block
Rough Typewriter
Peach Sundress
Allstar
Cast Iron
With these fonts and some cute additions from this Valentine font, I created a free Valentine printable!  Click on the link below to print one out for yourself (personal use only please).  Enjoy!
Click here to download the free Valentine printable.