The flu hit Joe and Leila pretty hard this week.  The toughest part of the day has been when it's time for them to fall asleep.  Between the aching, coughing and sniffling, they just can't seem to get comfortable.  I've been lying down next to Leila to help her calm down and fall asleep.  Yesterday I was resting next to her, eyes closed, and BAM, I was in Ethiopia, in the middle of a play center, kicking the soccer ball around with a bunch of kids.  I could hear the laughter, feel the breathlessness, smell the dirty air.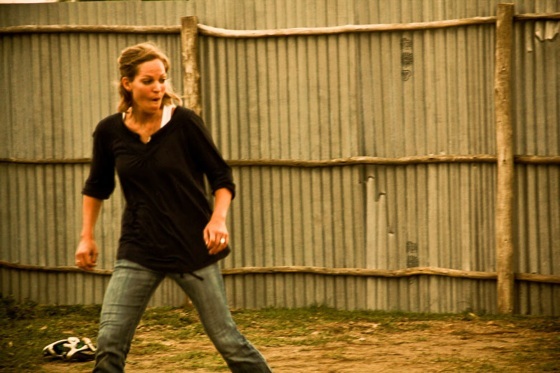 I was back there.  On the day I met Chereka and ended the afternoon playing soccer until I couldn't breathe.  My mind rolled the footage, kids running, playing, teasing me about my juggling skills (or lack thereof).  I think it was only about 15 minutes until I was a sweaty breathless mess, but it was one of my favorite moments.
Ever.  
15 minutes when we were all the same.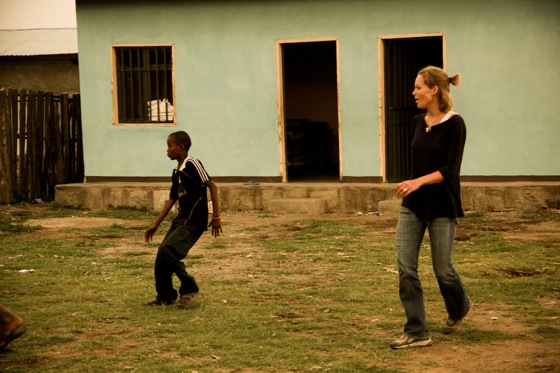 And then it was over.
Two days later I boarded a plane back to my American life.  Those kids are still in there, in that small community, in their mud home, scraping for food, searching for clean water, wondering how in the heck they will ever travel 20 miles to the nearest high school if they can even get through elementary.  And I lay here, with that soccer tape playing over and over in my mind.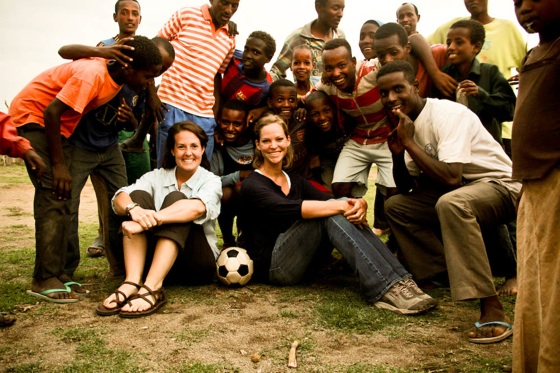 But they are not helpless, and neither am I.  There is an organization that is raising up community leaders, sending kids to school, feeding the hungry and finding solutions for clean water.  And I give.  Because I am them, and they are me.  We are a world apart, but we are the same.  And if they were here and I was there, I would pray for them to sponsor me.  Wouldn't you?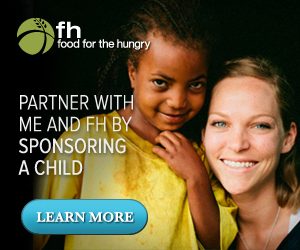 To find out more about sponsoring a child, visit fh.org or click on the photo above.

Also make sure to follow the next group of FH Bloggers as they travel to Bangladesh on January 24th!