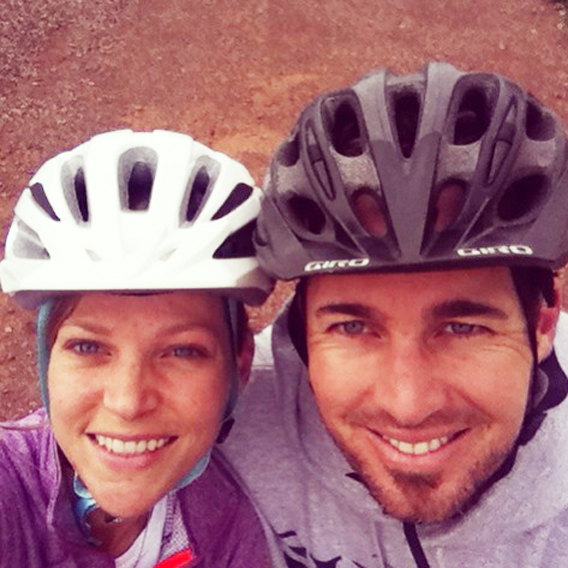 Sunday morning before the Super Bowl craziness began, Jeff took me out for my first ever "clipped in" bike ride.  He got me a sweet Trek bike for Christmas, and while I had been cruising it around the neighborhood with the kids, I hadn't taken it out for a real ride yet.  A strap-on-your-helmet-clip-in-your-shoes bike ride.  To be honest, as excited as I've been about the prospect of riding, I've been equally as nervous.  Attach my feet to the bike?  Really?  What happens when I start to fall over?  What if I fall into a ditch?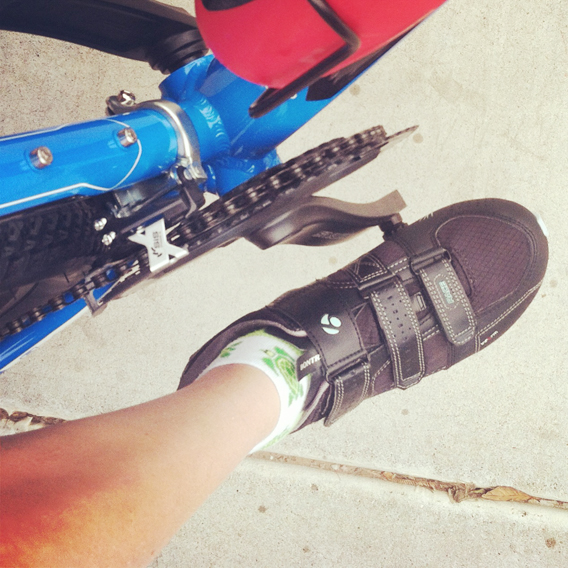 Less than one mile into the ride and my fears were realized.
I was in a ditch.
No joke.
We had crossed the street and were headed towards a giant mud puddle so Jeff veered us up a small hill next to a corn field.  As he powered through the rocky bumps, I got scared and slowed down.  As I tried to stop, I actually succeeded in unclipping my right shoe (success!) except there was no place to put my right foot. The ground was not there.
But the ditch was.
I fell in graceful awkward slow motion, left shoe still connected to the bike, yelling "Help meeeeeeeeee!"  Thankfully I landed without breaking anything (except my pride), although my bike was not so lucky.  She is now officially christened, muddy and scratched.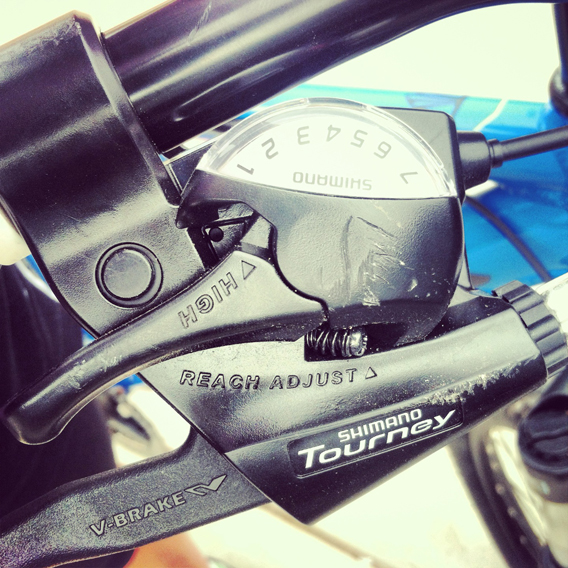 Now she just needs a name.
Jeff helped me out of the ditch, apologizing profusely for leading me so close to DANGER on my first time out.  I laughed and got back on the bike.  Turns out, falling into the ditch right away was the best way to get over my fears.  Towards the end of our 7-mile adventure (I thought it was an adventure, Jeff thought the ride was pretty boring), we got close to another ditch (we are surrounded by corn and alfalfa fields).  Where my natural inclination was to slow down and try to stop, I powered through, turning out of the way of danger.  I was learning!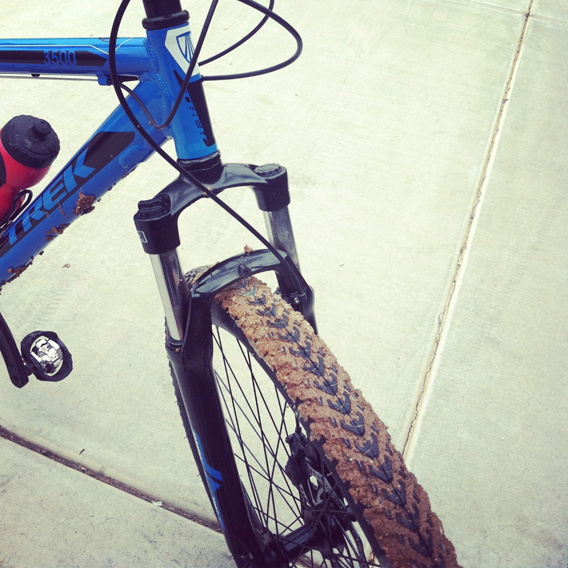 Speaking of learning, here are a few lessons learned from my first ever clipped in ride.
Don't hesitate or you might fall in a ditch.
You have to be decisive or you might fall in a ditch.
When the tough parts come, pedal hard or you'll fall into a ditch.
You can't coast through the bumps or you'll fall into a ditch.
You WILL fall into a ditch, and because of it you will learn how not to fall into the next ditch.
Get back on.  Get muddy.  Be tough.  Ride hard.  Have fun.
And watch out for that next ditch.