So many of you passed along your prayers and positive thoughts today (thank you) that I didn't want to leave you hanging.  I saw my GI doctor this morning at 8:30 (and got to hug Erica at 8:20 in the lobby). She explained that my celiac disease had pretty much resolved and that my gut looked healthy during my last scope.  She feels like the issues I'm currently experiencing might have another root cause.  So we will be doing further testing, including blood tests for vitamin and mineral deficiencies, thyroid levels and hormones.  She also prescribed the probiotic Risaquad and some digestive enzymes.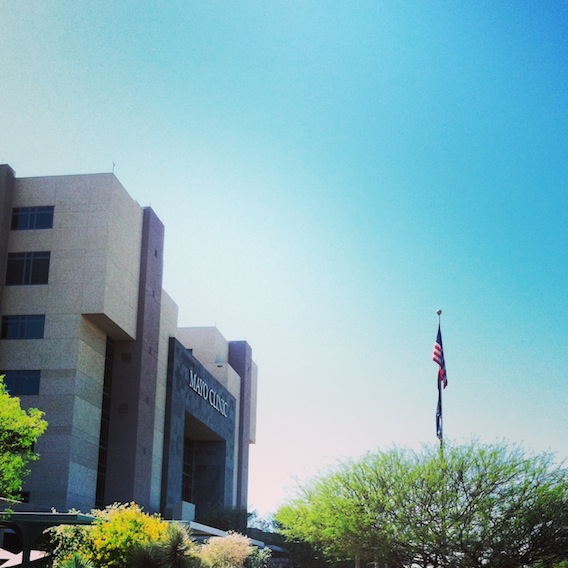 While I was there, I told her about a lump in my right armpit.  I wasn't too worried about it and thought it was just a cyst, but I was already there so I had her take a look.  She got a worried look on her face and called another doctor for advice.
Cue mini freak-out session.
The other doctor recommended an ultrasound, and Mayo was able to get me in at 2:30 for one.  I was trying to be cool, but the wide-eyed doctor and the fact that it was a lump near my breast had me near tears.  I don't care who you are, having a lump checked is scary.  Thankfully I had tribe of women praying peace over me, a mom at home with the kids, and a husband willing to leave work and drive with me.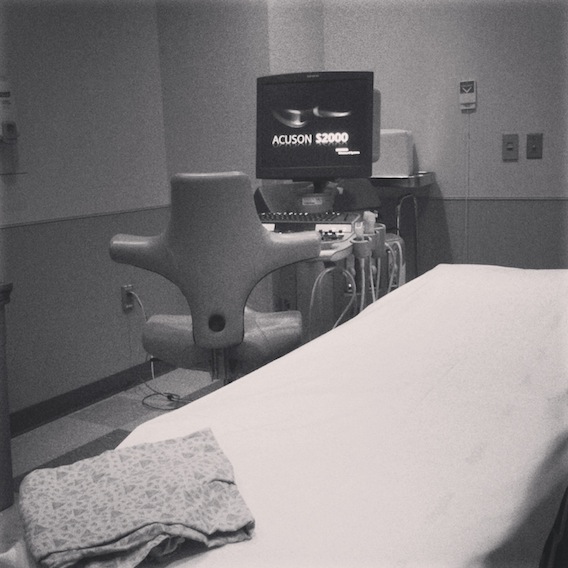 I was worried that because it was Friday afternoon, I wouldn't get the results until Monday.  I knew I couldn't go the whole weekend without knowing.  The ultrasound tech encouraged me to make a patient profile on Mayo.com and get the app for my iPhone so I could see the results as soon as they were posted.  Amazing!  How did I not know this existed?
Except that meant I spent the next two hours tapping the "refresh" button.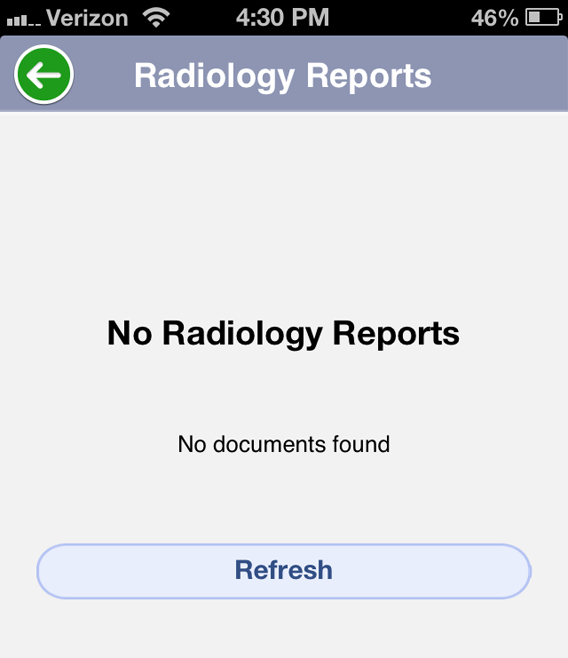 At 4:40, my doctor called.  She didn't want me to worry all weekend (thank you amazing doctor), and told me the lump was a harmless cyst.  Unless it becomes infected, we should leave it alone.
Cue sigh of relief.
And one hour nap.
And glass of wine.
So that's where we are now.  More tests and doctor referrals to come.  My celiac disease is looking good for the moment.  Now to search for other causes of the fog, fatigue, hot flashes, finger swelling…
Thanks for following along, and for those of you who sent prayers above and positive vibes into the universe, I am grateful for you.