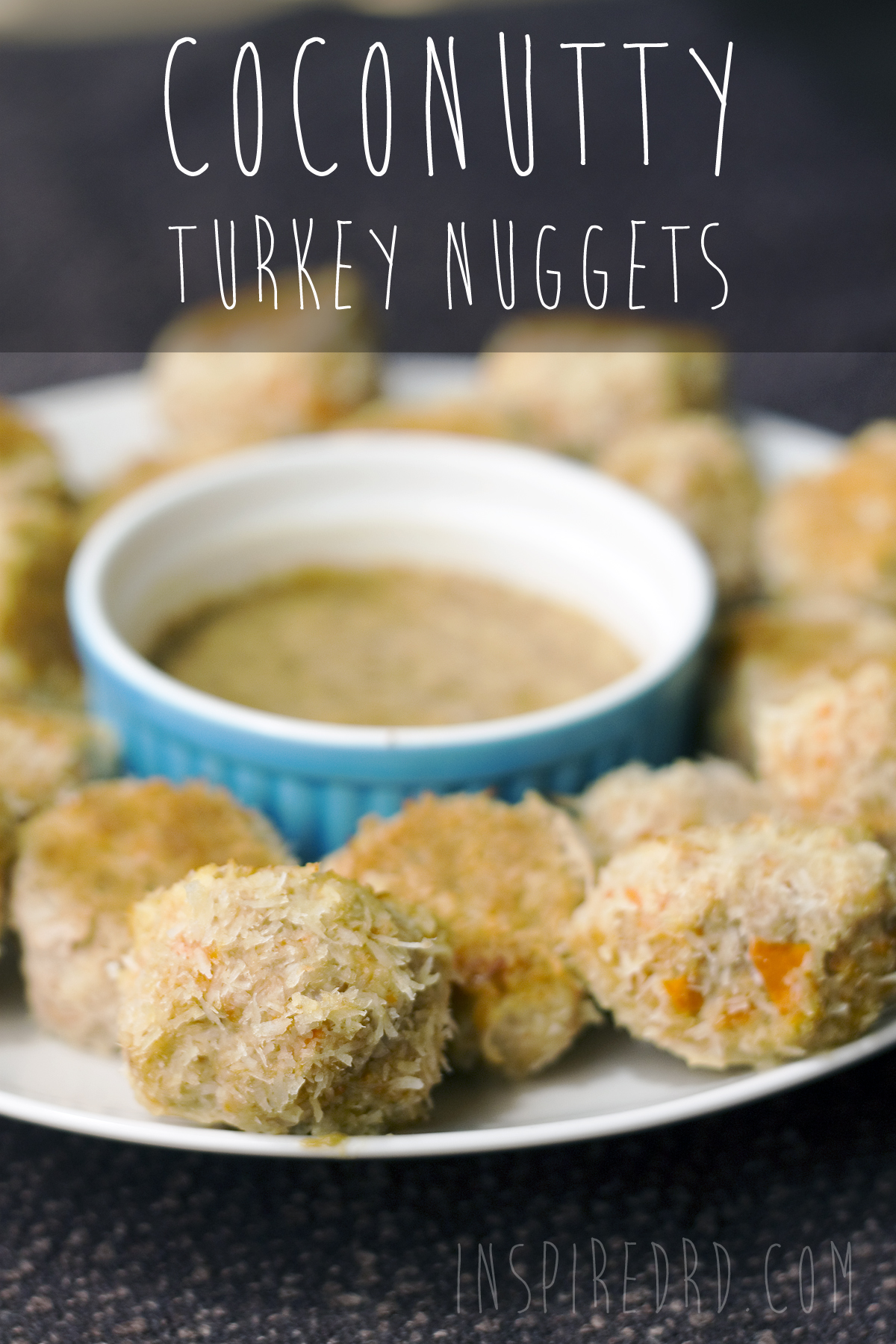 I can't take credit for these tasty nuggets.  My mom made a batch and sent a container home with me a few weeks ago.
They were for the kids.
I ate them all.
Oops.  
I thought I should make it up to them, so I made a batch.  Then another.  Then another.  We have been having them once a week ever since.  Partly because they're so easy, partly because they're so healthy, and mostly because they are so darn good.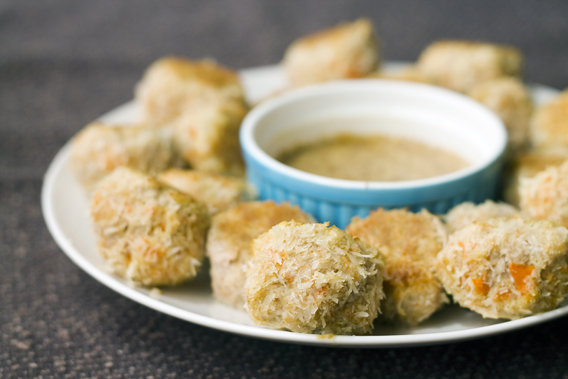 Give them a try, but don't forget to save some for the kids.

Coconutty Turkey Meatballs with Honey Mustard Dipping Sauce
Gluten-free, paleo, and coconutty!
Ingredients
2 whole carrots
1 lb. organic free-range ground turkey (could also use chicken)
1 egg
½ tsp. garlic powder
Pinch of salt and pepper
1 cup unsweetened finely shredded coconut
¼ cup spicy mustard
3 Tbsp. honey
Instructions
Preheat oven to 400 degrees. Line a baking sheet with parchment paper. In a food processor, pulse carrots until finely shredded.
In a large bowl, combine carrots, ground turkey, egg, garlic powder, salt and pepper. Mix with your hands until everything is incorporated.
Using your hands, make small nuggets, about 2 Tablespoons each. Drop into shredded coconut and roll around until completely coated. Place on baking sheet and repeat with the rest of the turkey. Bake at 400 for 12-14 minutes, until cooked through. Serve immediately with honey mustard dipping sauce*
*Honey mustard dipping sauce - combine spicy mustard and honey. Mix well.
Optional - serve in butter lettuce cups. Also perfect for lunches, as these can be served cold!