One week of school is in the books, and I'm still alive.  Turns out waking up early isn't so hard if you make it to bed on time.  (I know, duh.)
Joe and I have about 20 minutes for breakfast, so I'm getting back into the mode of making something quick and filling.  Quick so we don't have to cram it down our throats in 2 minutes, and filling so that Joe doesn't get too hungry before snack time.
The trick to a filling breakfast is to make sure there is some protein and fat to go along with your carbs.  That means cereal isn't going to cut it.  Here are 5 ideas for a quick and filling breakfast: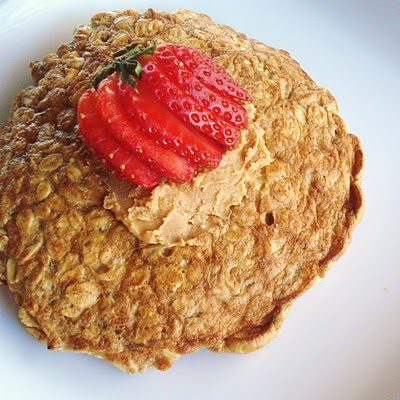 The Oatmeal Pancake is my most popular recipe for a reason.  It's quick, easy, and with a smear of peanut butter, it keeps you full all morning.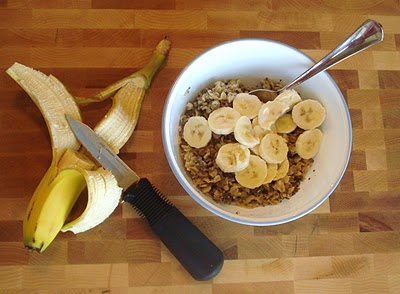 Get these Overnight Oats prepared the night before, give them a quick reheat in the morning and toss in a sliced banana.  Perfect!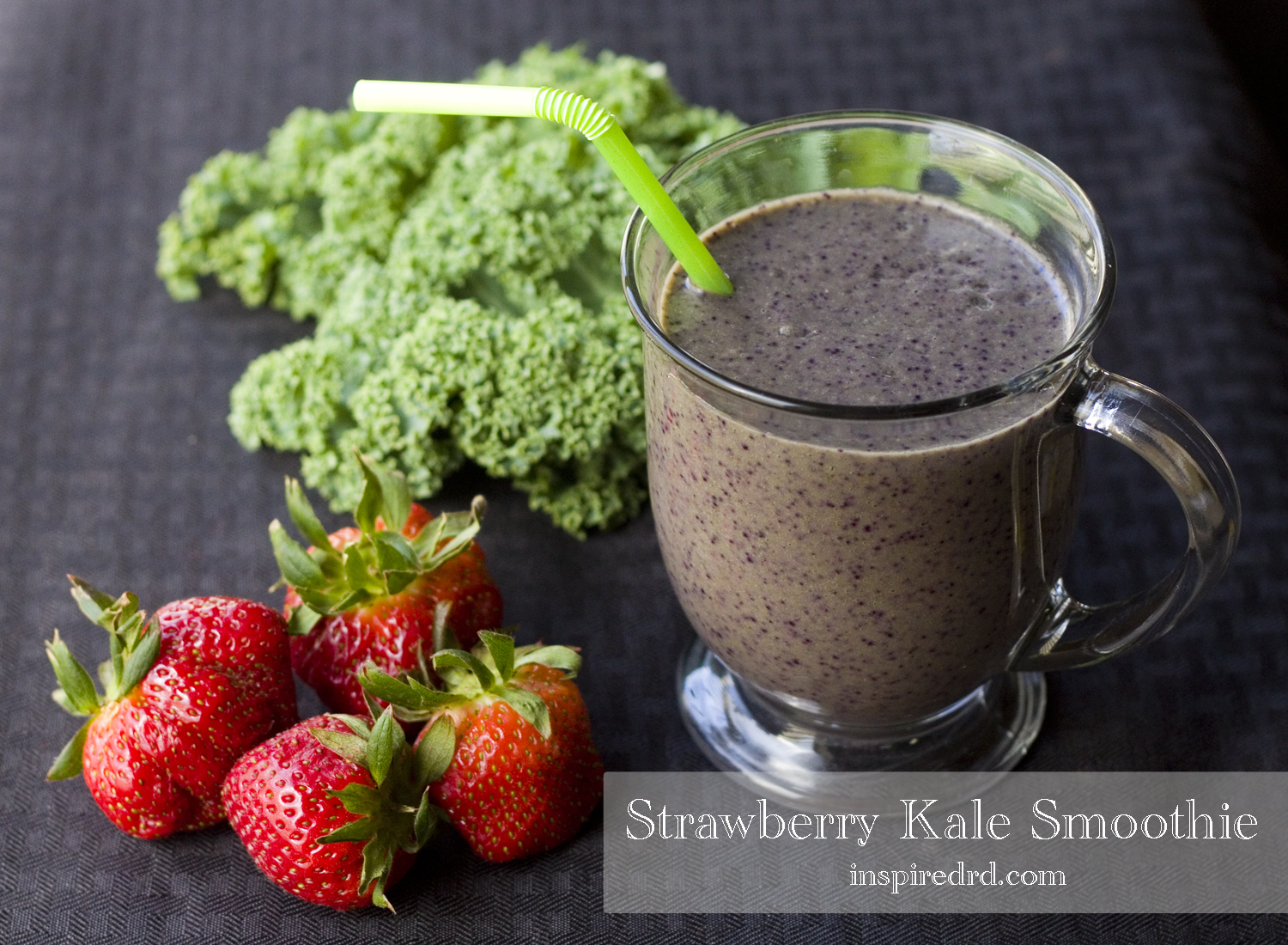 There's nothing faster than a smoothie in the morning (although the blender might wake up other sleepyheads in the house).  A combo of fruit, veggies, milk and nut butter make for a filling and tasty breakfast!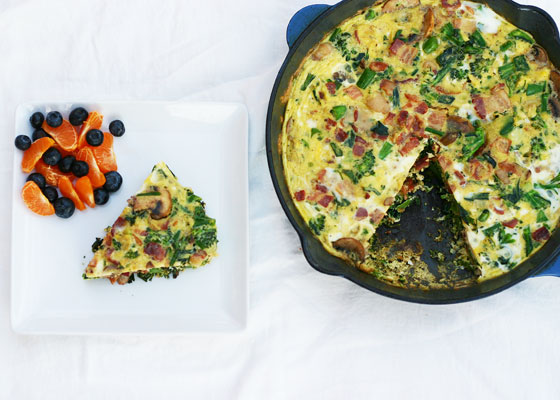 Cook up a frittata for dinner and have the leftovers for breakfast!  Serve with fruit, and you will be on your way in no time.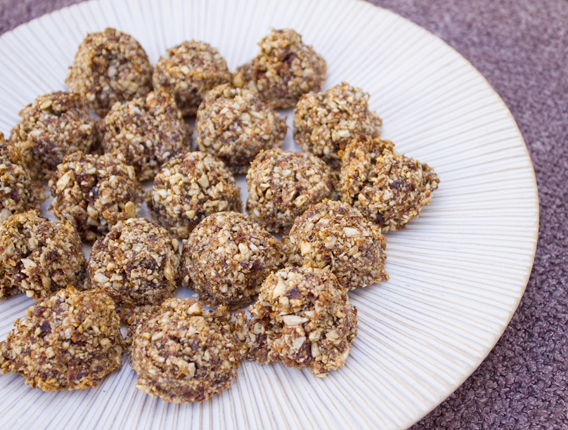 For a healthy grab-n-go option, make a batch of breakfast cookies or Raisin Nut Bites.  Make enough to enjoy them all week long!
Do you eat breakfast?  What is your favorite quick breakfast idea?  If you have a recipe link to share, leave a comment!