When you embark on a 30-Day Whole Food Challenge, especially the low-FODMAP version, things can become a bit boring.
No sugar.
No wine.
Just whole foods and lots and lots of water.
Excuse me while I cry into my empty wine glass…
When plain water starts to get a little blah, I love to pull out my Zing Anything bottles.  I either stick some citrus in my Citrus Zinger…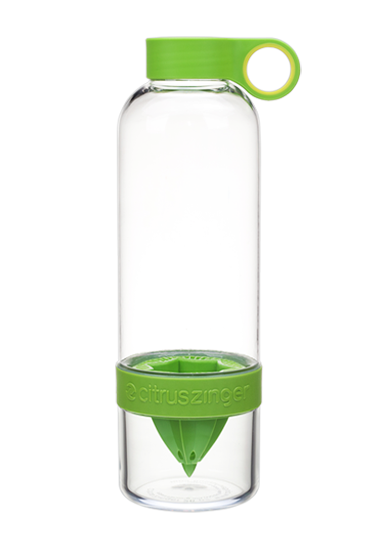 …some berries and herbs in my Aqua Zinger…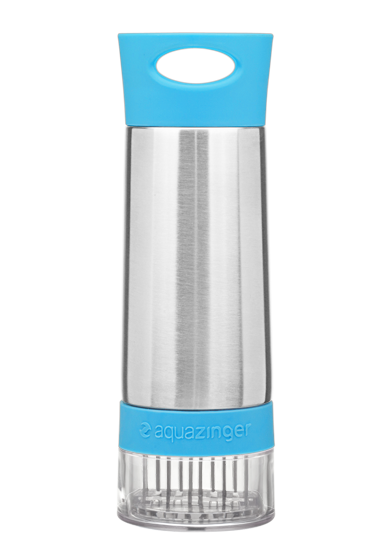 …or some fruit and vodka in my Vodka Zinger…OH WAIT…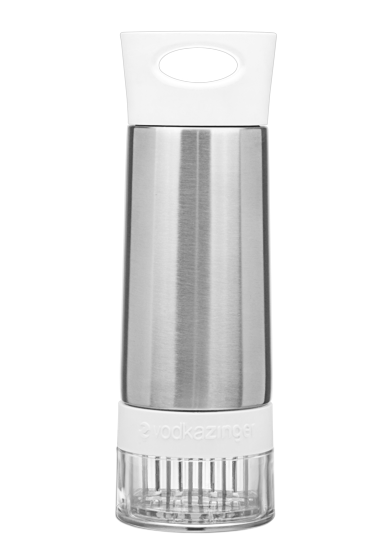 I'll save that one for next month.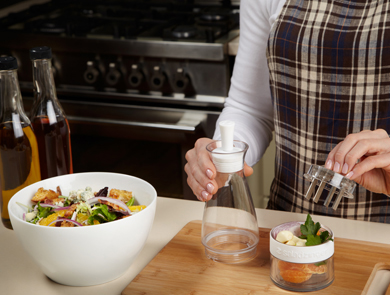 My new favorite is the Salad Zinger.  You already know I'm a fan of making my own salad dressing, and I love how this product smashes up the ingredients in the bottom to infuse flavor without having big pieces floating around in the dressing.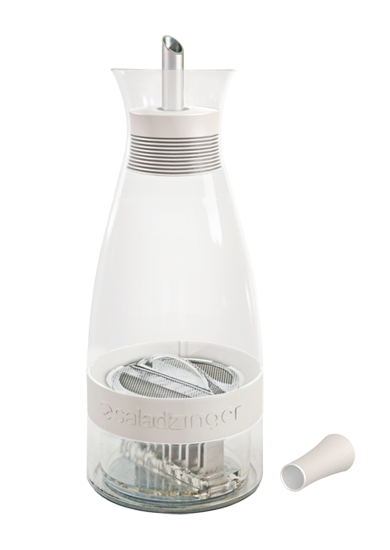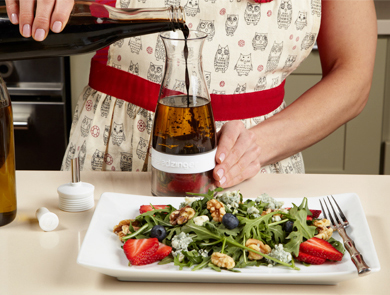 There are lots of recipe ideas on the Zing Anything website.  Here is one of my favorites:

Orange Grapefruit Vinaigrette
A light and citrusy dressing that is a snap to make in your Salad Zinger!
Ingredients
Orange (4 chunks)
Grapefruit (3-4 chunks)
Fresh thyme
Rice vinegar
Olive oil
Instructions
Unscrew the bottom of the Zinger. Add orange, grapefruit and fresh thyme. Reattach the bottom cup.
Fill with rice vinegar and olive oil. Shake
You're finished! When you reattach the bottom cup, the screwing action grinds the ingredients, releasing flavor juices and allowing them to steep into the oil, vinegar, or salad dressing.
The recommend shelf life of Salad Zinger creations is three days, if refrigerated. All mixtures should stay chilled if not consumed after mixing. If infusing oil, allow one-two days of infusing to maximize flavor. If infusing vinegar, infusion will take place within one-two hours, depending on ingredients.
The Salad Zinger typically produces one infusion per grind. After the infusion is consumed, empty the Salad Zinger completely, discard used ingredients, and clean before Zinging a new tasty batch of salad dressing.
Want a chance to win a Zing Anything product of your choosing?  Just follow the Rafflecopter instructions below.  Cheers!
Disclosure: Zing Anything provided me with free product samples. All opinions are my own.