What a week! My beloved Sooners won the Sugar Bowl, my sorry KC Chiefs choked in the playoffs (again), and Jeff and I celebrated our 12th wedding anniversary.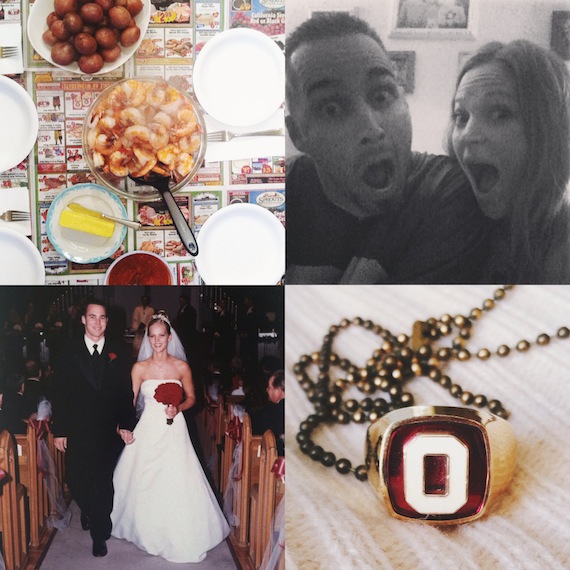 Oh, and I made my first batch of coconut chicken chili.
Friends, this is good. So good.  Serve over rice or quinoa with a sprinkle of cilantro (or basil if you're a cilantro-hater), peanuts, and a squirt of Sriracha.
I promise, you're going to like it.
(Did I mention how good it is?)
Coconut Chicken Chili
Cuisine:
gluten-free, asian
Prep time:
Cook time:
Total time:
Make this. It's good.
Ingredients
1 lb. boneless skinless organic chicken breast or tenderloin, diced into 1-inch pieces
1 large yellow onion, diced
1.5 tsp. chili powder
1.5 tsp. ground ginger
⅛ tsp. cayenne pepper (or more if you like it spicy)
1 Tbsp. olive oil
1 Tbsp. all-purpose gluten-free flour
1 14oz. can unsweetened coconut milk
1 cup water
1 Tbsp. natural peanut butter
1 14oz. can large butter beans, rinsed well
2 large carrots, shredded
1 stalk celery, diced
2 green onions, sliced
For serving:
Cooked jasmine rice
Fresh cilantro
Peanuts
Sriracha
Instructions
In a large pan, heat olive oil over medium heat. Add onion, chicken, chili powder, ginger, and cayenne pepper and stir. Cook, stirring every few minutes until chicken is cooked through.
Stir in flour and cook for 1 minute. Add coconut milk, water, peanut butter, beans, carrots, celery, and green onions. Stir and bring to a boil, then reduce to a simmer and let it cook for 15-20 minutes.
Serve over rice with optional toppings (cilantro, peanuts, Sriracha).
What have you been cooking up lately?