Aside from the soul-filling conversations and pages of scribbled notes to ponder, I also walked away from the IF:Gathering with some bright, beautiful and socially conscious jewelry that I wanted to tell you about.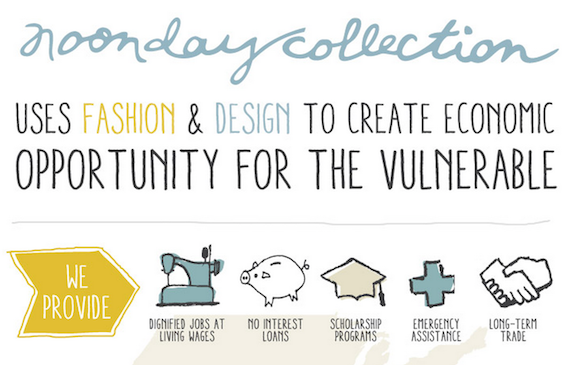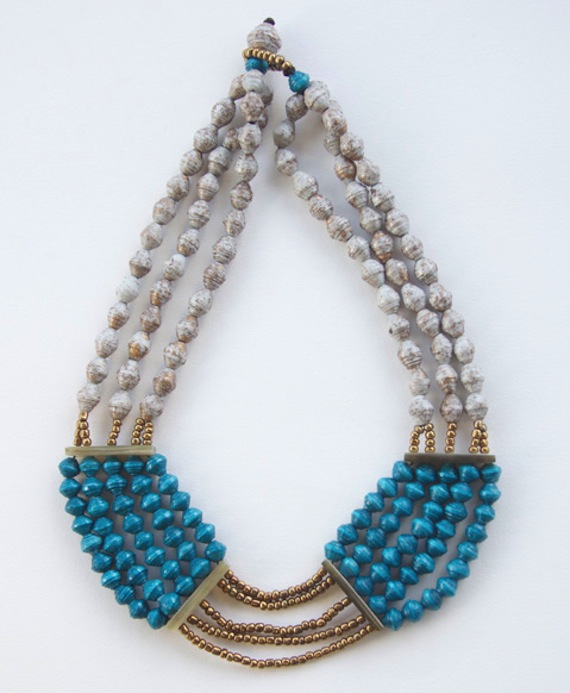 I've been a fan of Noonday Collection for years, and even considered being an ambassador at one point (ultimately deciding that I couldn't commit the time and effort to do it the right way), so when I saw their table set up in the marketplace, I pounced. I bought a few things I had been eyeing for a long time, including this belt, and this necklace. I also had a chance to finally meet Noonday founder (and fellow gluten-free eater) Jessica Honegger over the weekend. Such an inspiration that woman is!

Next I visited with the girls of Raven & Lily, a company who helps employ marginalized women in Ethiopia, India, Cambodia, Kenya and the United States at fair trade wages to give them access to a safe job, sustainable income, healthcare, education, and a real chance to break the cycle of poverty for themselves and their families. I walked away with the beautiful Alem necklace made from recycled bullet casings by HIV+ women in Ethiopia. I'm still eyeing this shirt from Cambodia (it's going on my birthday list).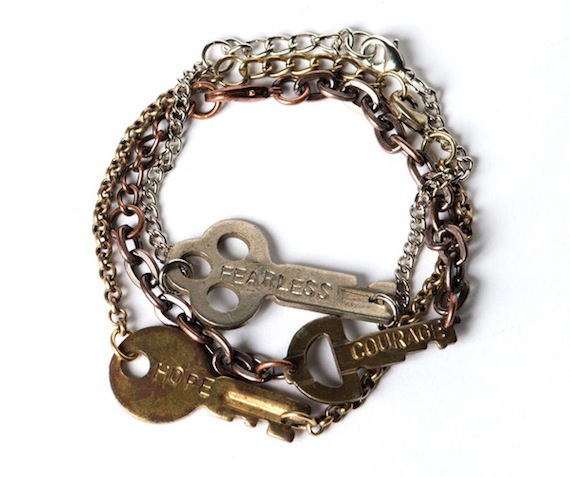 The last thing I bought was a bracelet from The Giving Keys. The Giving Keys exists to employ those transitioning out of homelessness to make jewelry out of repurposed keys that get sold and shared around the world. Each key is unique and carries a message like HOPE, STRENGTH, DREAM or COURAGE. When the wearer of the key encounters someone else who needs the message on the key, they give it away and then send us the story of their key being paid forward. My bracelet says "PEACE" and I can't wait to see who I might pass it along to someday.
I love supporting companies like these because they are literally changing lives every day. 
For more ideas on socially conscious shopping, you can always visit my "Companies with a Conscience" Pinterest Board.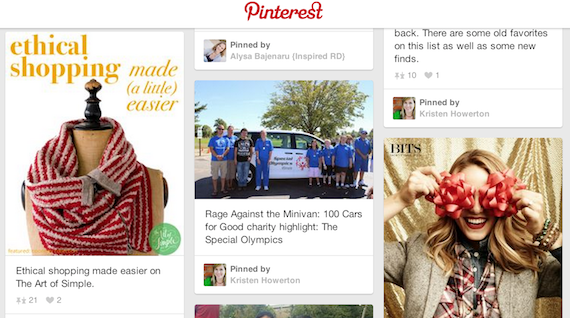 You can read more about how to be an ethical consumer here.
Have you ever heard of these companies? Do you like to buy fair trade? What are your favorite companies to support? Did you buy any goodies at the IF:Gathering?