I love making frittatas. A little too much apparently, because my family seems to be tired of them. So I started making mini frittatas, just for me. I eat two slices and save two slices for the next day. Perfect!
Just like regular frittatas, you can make this any way you like with whatever you have on hand. This one is dairy-free, but you could always add cheese if you like.
Many of you have asked what an "oven-proof pan" looks like. It doesn't have to be cast-iron, just make sure to look up your brand to make sure it can go in the oven (most can).
And here's a tip: Don't grab the handle of the pan after you take it out of the oven. I burn myself every stinkin' time.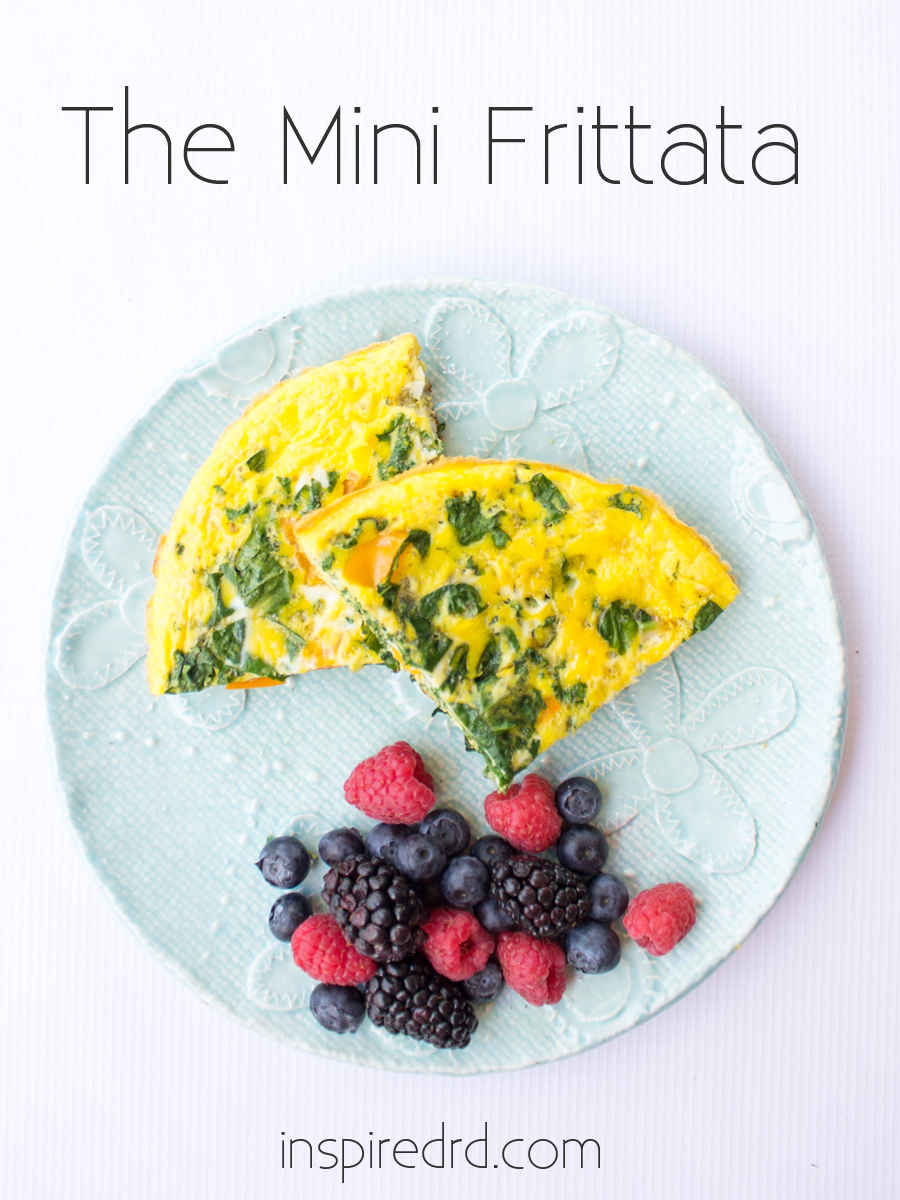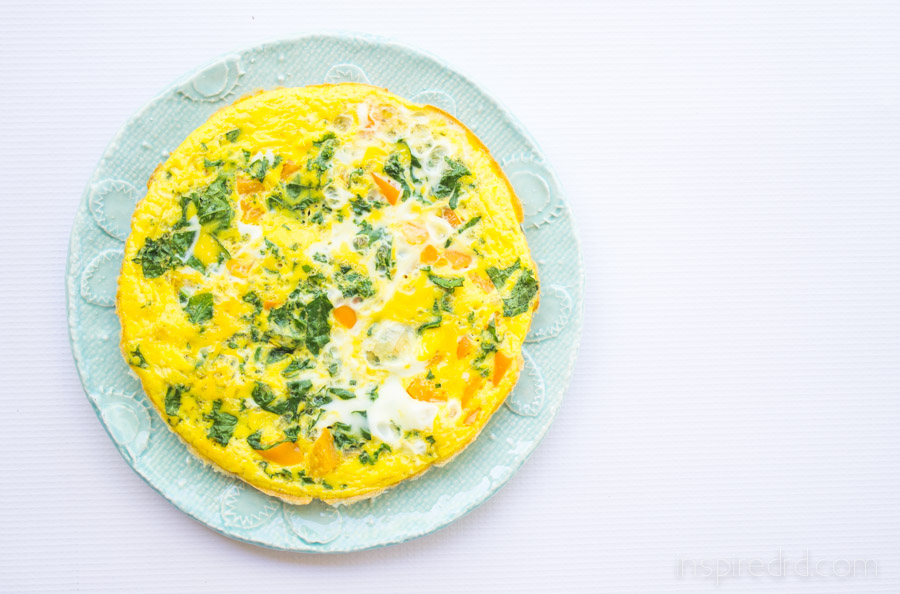 The Mini Frittata
Prep time:
Cook time:
Total time:
A cute little frittata perfect for two! Gluten-free and dairy-free.
Ingredients
4 eggs
1 cup loosely packed kale, chopped
⅓ cup orange bell pepper, diced
1 tsp. olive oil
pinch of salt
Instructions
Prep everything before you get going because this goes very fast. Preheat the oven to 400 degrees, and place a small oven-proof pan over medium heat on the stove.
Beat 4 eggs in a small bowl, set aside.
Chop 1 cup kale, and ⅓ cup orange bell pepper.
Add 1 teaspoon oil to the pan. Add bell pepper and cook for 30 seconds, then add kale and cook for 1 minute. Add a pinch of salt if desired.
Pour eggs into the pan. As they cook, use a rubber spatula to lift up the edges and let the uncooked egg run underneath. Continue to do so around the pan.
When the egg is no longer runny, slide the pan into the oven for 6 minutes, or until the top of the frittata is firm to the touch. Remove from oven, let cool, then slice and serve with fruit.