Our family just spent three months in Montana. Three glorious months when our kids could run and play outside all day long. We lived at the top of a hill overlooking a small town. This was our view from the front yard.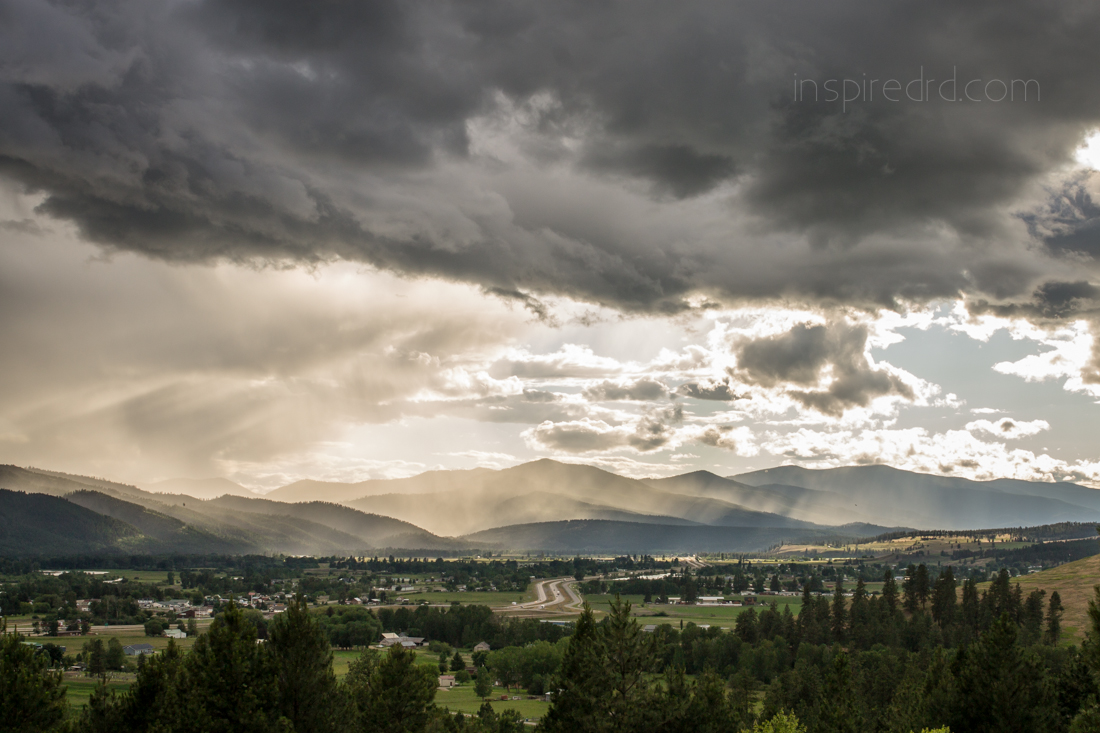 Aside from being breathtaking, it was the perfect place for Joe and Leila to play outside without me checking on them every two seconds. There weren't any cars because we were at the top of the street. To get to the cul-de-sac you had to hike down the very steep driveway.
There weren't any strangers because we knew the neighbors and no one else would have any reason to go up to the top of the hill.
The first thing the kids would do every morning was jump up, get dressed, and ask, "Mom, can I go outside?" Not once did they ask to play video games or play on my phone. Technology wasn't on their minds at all because they had a whole world to explore outside.
A safe world.
So when we were packing up to drive home I started thinking about what kind of freedom they might have in Phoenix. Instead of living at the top of a hill that no one drives up, we live in the front of the neighborhood where cars pour in and out all day. Instead of a giant yard full of swing sets and deer, we have a postage stamp yard with a cinder block wall.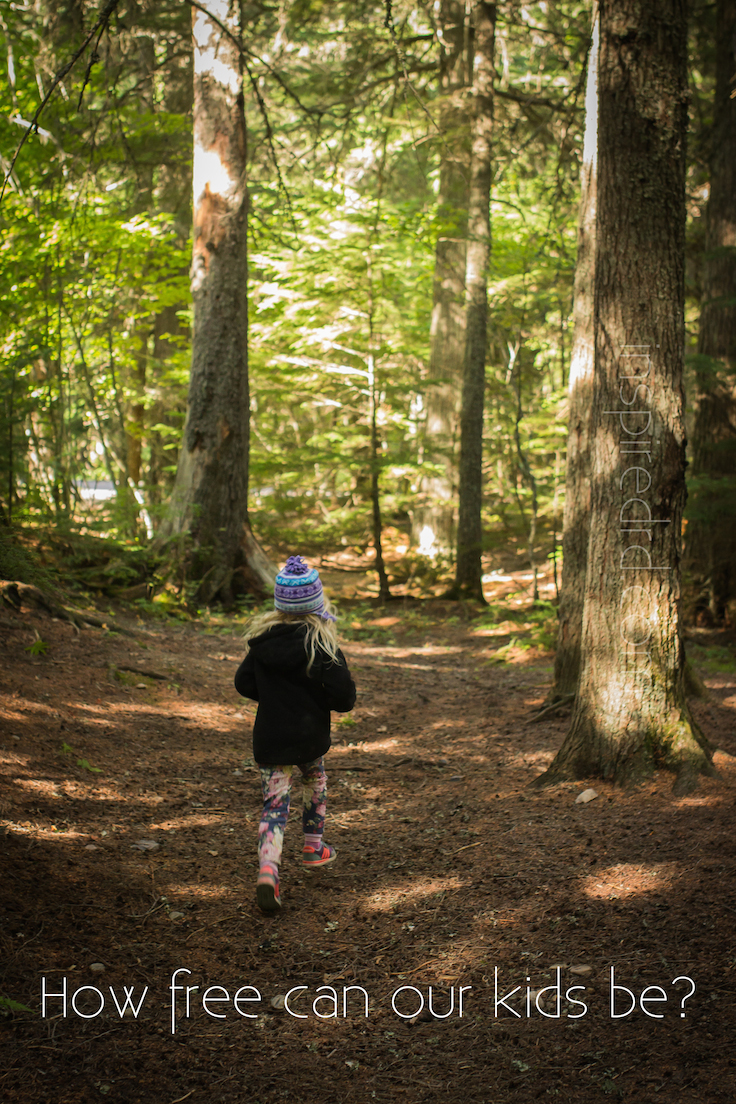 I'll admit, I'm a worrier. I'm a worst-case-scenario-thought-train type of mom.
With today's constant stream of media, it's easy to think the world is a scary place. Something that happens to a kid 5 states away feels like it happened to a neighbor. But I don't want to live a life of fear, and I don't want my kids to either.
There is a park a block away from our house. I would love to let our kids go for short trips on their own.
But then I have to worry about someone calling CPS on me. Have you heard about this? Moms are being visited by CPS and even being arrested for letting their kids play outside. This is insane!
So where do we draw the line? How do we teach our kids responsibility and freedom while protecting them (and ourselves!) at the same time?
I don't have any easy answers. I'm still figuring this out. I know I'm not the only one pondering this issue, and I'd love to hear what you think.
Do you let your kids play outside alone? Has anyone ever knocked on your door to tell you your kids are outside (when you know perfectly well where they are)? Are you a helicopter parent?