September 1st is fall's version of New Year's Day. A time to set new goals. A time for a fresh start.
The kids are in school, routines are being set. This is the perfect time to wipe the slate clean after an indulgent summer.
Or maybe I'm the only one? Maybe you had a perfectly nutritious, alcohol-free, exercise-every-day kind of summer. If so, great job! Please tell us all your secrets.
But for the rest of us, we are feeling it. The excess food and wine, the lack of consistent exercise, the living-it-up freedom that summer brings.
If any of this resonates with you, welcome to the club. What I want to propose is that we clean up our acts together. Selfishly I know I need accountability, and I'm hoping you do too.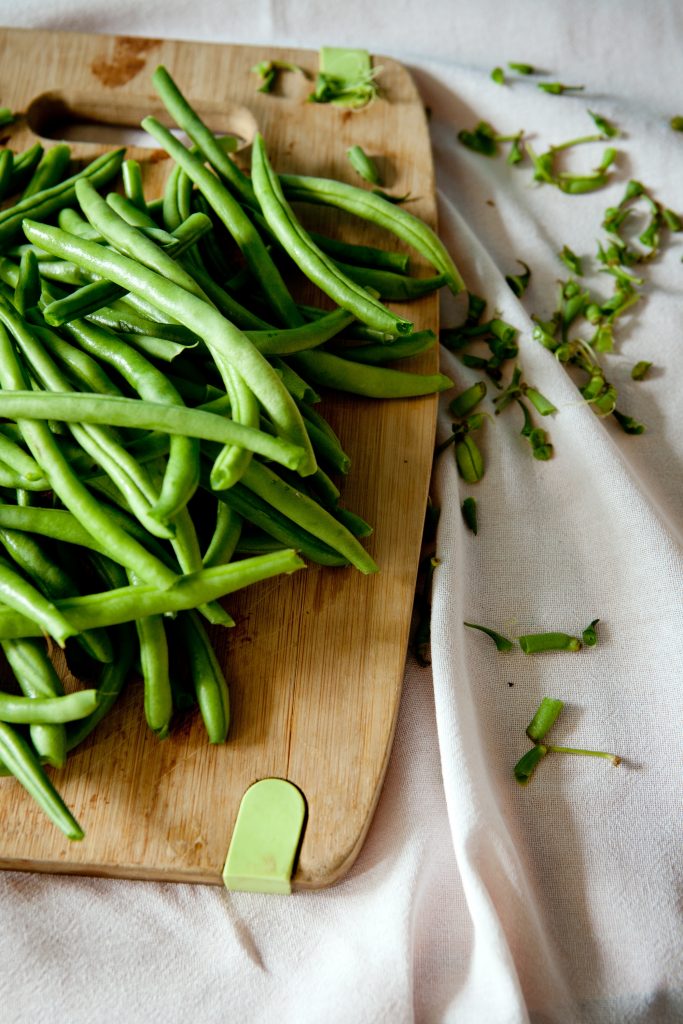 We will do most of our gathering on Instagram, but if you don't have IG, no worries. You can join us on Facebook. I'll be sharing my daily meals, workouts, self-care, and real-life struggles. You can share yours too by using the hashtag #InspiredRD.
To get us started, I've created a 30-Day photo challenge. Post your photos and stories on Instagram or Facebook and make sure to use the hashtag so we can all check in on each other.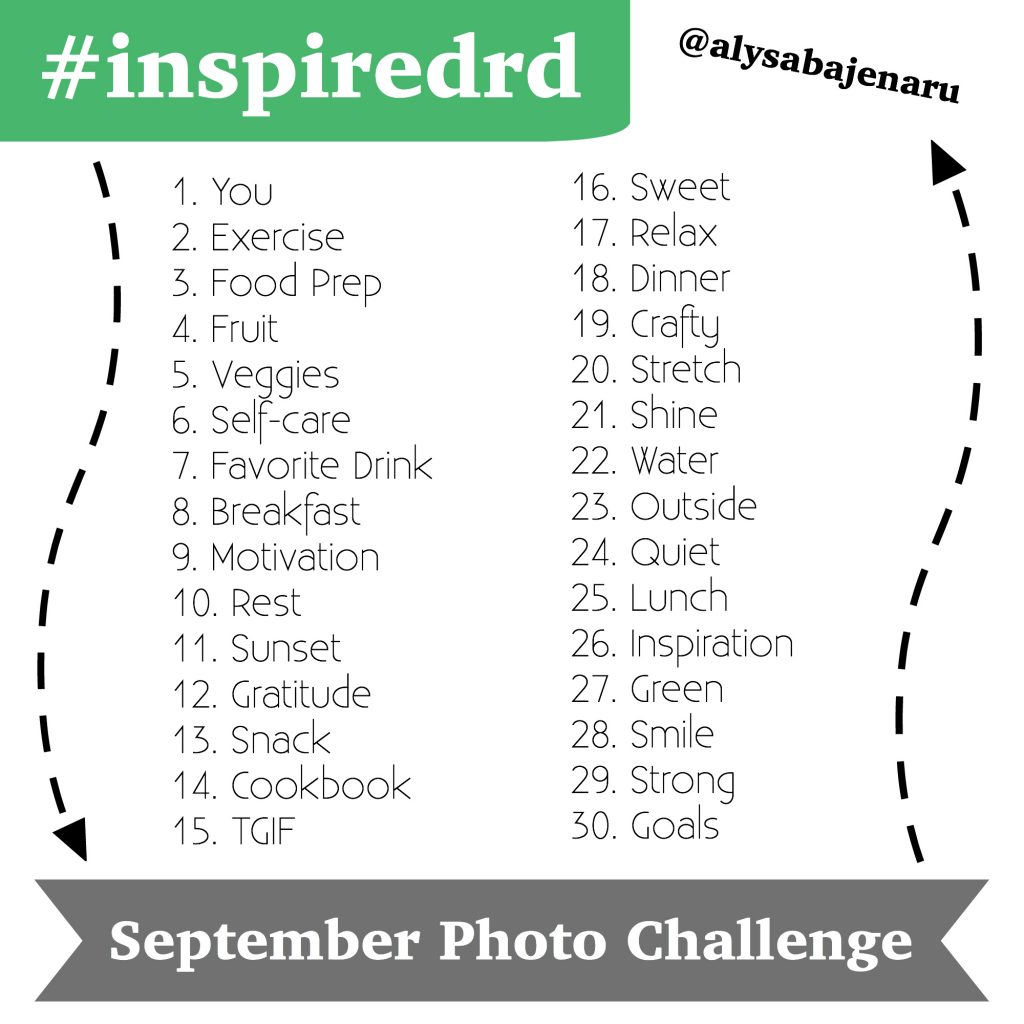 I'm also sharing some of my goals below to give you an idea of how I am going to approach this month.
———————
Food: I'm going to be eating paleo-ish. Heavy on the veggies, lighter on the meat, beans included, some whole grains added in here and there. I will be staying away from processed chips and crackers, cereal, that sort of thing. I am already gluten-free and dairy-free, so that won't change.
Drinks: No alcohol. I'll be drinking water, coffee, tea, and kombucha for a treat.
Exercise: I will be doing the Couch-to-5K program, using the C25K app, three days a week. Two other days I will do strength training using the Nike Training app. I'm hoping to also do one day of yoga at the end of the week.
Self-Care: I will choose from a list of activities and give myself time to do one each day — reading, cross stitch, listening to music, taking a bath, etc.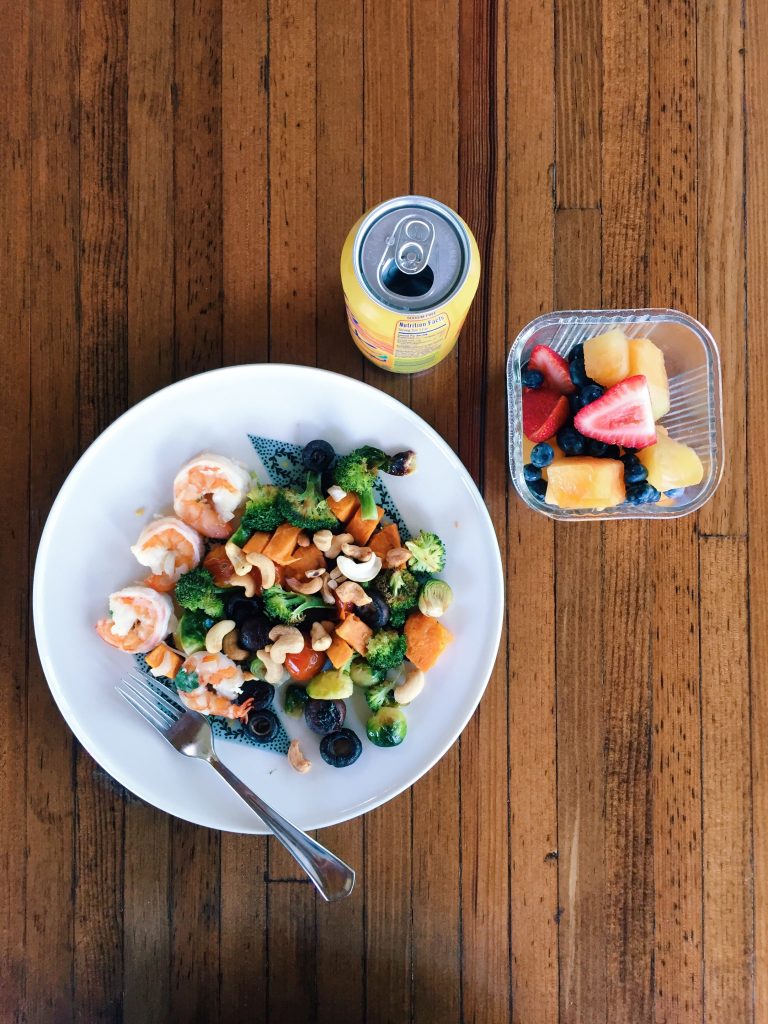 So far this is how I am planning out my clean-it-up month. I hope you will take this and make your own plan based on your goals and personal preferences.
If you have questions or want to make sure I address a certain topic, please let me know. This is a fly-by-the-seat-of-my-pants kind of operation and I want to make it valuable for all of us!
I have already heard from a lot of you who want to do this journey together, so don't forget to join us on Instagram and Facebook, using the hashtag #InspiredRD.
Happy September! Who's ready to clean it up?
Save