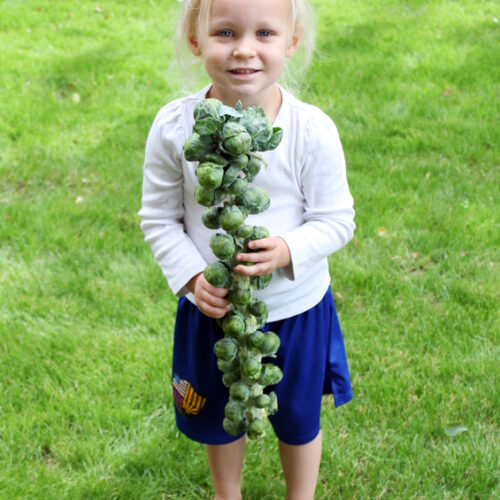 Roasted Brussels Sprouts
A simple and delicious way to prepare brussels sprouts.
Preheat oven to 425 degrees.

Trim the bottom off the brussels sprouts, then cut them in half.

Arrange on a foil or parchment-lined baking sheet and toss or spritz with oil. Sprinkle with salt and pepper then bake for 20-25 minutes until browned to your liking. Turn with spatula halfway through for even roasting.

Serve with a squirt of fresh lemon juice (optional).