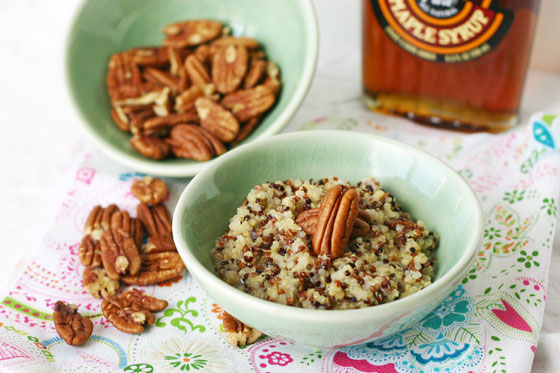 Maple Pecan Coconut Quinoa Breakfast
A quick and easy gluten-free breakfast!
Pour coconut milk into medium saucepan and put over high heat. Add quinoa and heat until boiling. Once mixture is boiling, stir and lower to a simmer. Cook covered for 15 minutes or until all the liquid is absorbed.

Fluff quinoa with a fork and add maple syrup. Stir.

Serve with pecan halves.