Bread crumbs are perfect for adding texture and crunch to a recipe. But I prefer to add that savory crunch without added high fructose corn syrup or trans-fats. Turn around a box of plain bread crumbs at the store, and you will likely be shocked by how many ingredients can be in PLAIN bread crumbs.
I suggest going with organic bread crumbs (like the brown bag at Trader Joe's or panko style bread crumbs. Panko style are larger and give your food a crunchier texture. Most brands use only 3 or 4 ingredients. Look for an ingredient list that starts with unbleached wheat flour.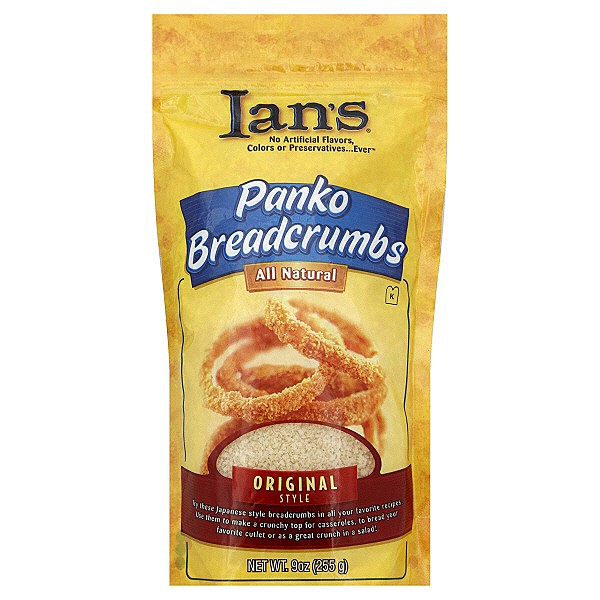 If your recipe calls for Italian seasoned bread crumbs, I recommend taking plain or panko style and adding your own seasonings. In fact, that's a general rule I like to stick to with all foods. Buy the plain version and add the flavorings yourself. That way, you can control the ingredients. I will come back to that rule when we talk about yogurt.
Do you use bread crumbs? What are you favorite recipes?