See my most recent diastasis recti update here.
Get 15% off any MuTu program with the code "INSPIRED15"
UPDATE: Diastasis expert Wendy Powell answers all of your questions from the comment section here.
I've been putting this off for a while, but today I am finally committing to healing my diastasis. What is diastasis recti? It's that gap between my abdominal muscles that comes as a result of two pregnancies and c-sections. While a c-section may not cause the separation, it has been my experience as a personal trainer that moms who have had c-sections have a higher chance of developing diastasis. Abdominal weakness, hormonal changes, and pregnancy can also cause this separation. In fact, 1 in 3 moms has some degree of diastasis! I always encourage moms to check for diastasis before doing any abdominal exercises, as most traditional ab exercises (like crunches) can actually make the separation worse. When I taught my Baby Boot Camp classes, moms with diastasis did the healing exercises while the other moms did crunches and planks.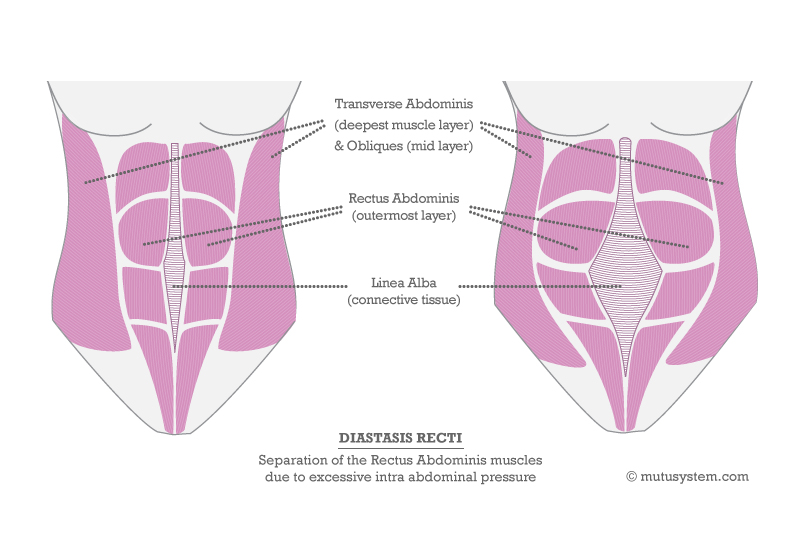 So what's the big deal? Well, the gap in my muscles makes my core weak. And a weak core leads to injuries. Also, having this separation means that whenever I eat any amount of food, there's nothing to keep my tummy from pooching out. Those muscles just step right aside. While I've become an expert at sucking in, I would rather have strong muscles to keep my dinner in.
I'm really good at telling other moms how to heal their diastasis, but not so good at actually doing it myself. Isn't that how it usually goes? So now I'm ready to walk the walk. After a long bout of injuries to my neck, back and hips, I am finally at a place where I can exercise regularly. My summer goal is to get in at least two good runs each week on the treadmill along with some strength exercises. To supplement those workouts, my plan is to do the following exercises three times a week at home.
UPDATE: Diastasis expert Wendy Powell answers all of your questions from the comment section here.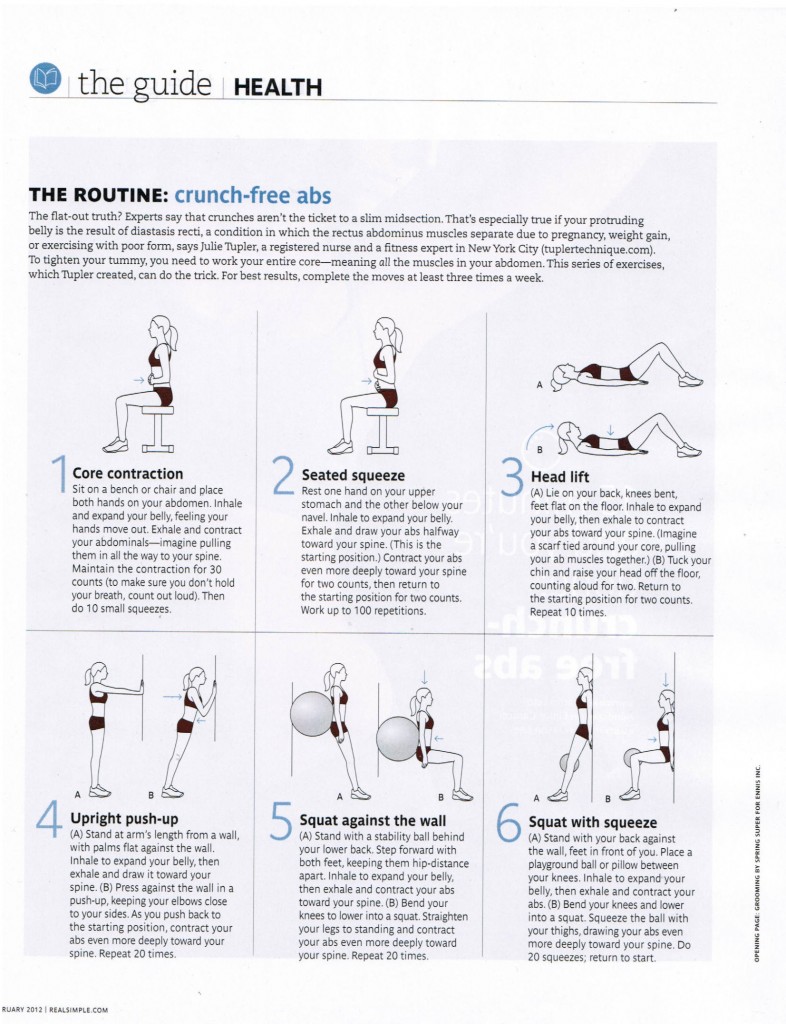 If you're like me, you might look at this workout and think it's way too easy. But if you have a diastasis, it's actually very challenging! The first two exercises make my lower back incredibly tired, which shows me just how weak my core is and how prone I am to further back injuries.
See my most recent diastasis update here.
As a personal trainer, sometimes it's hard to get myself to go back to basics. But pushing through the pain and doing more than I should only gets me into trouble when I'm working with a weakened core. That's how I ended up barely able to walk last year. So back to basics it is for now.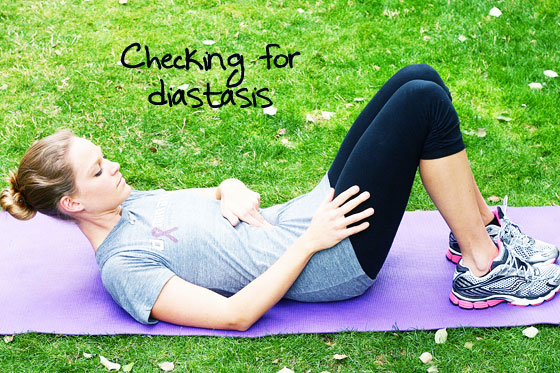 To check yourself for diastasis, lie on your back with your knees bent. With your fingers pointing down toward your feet, hold two fingers flat on your bellybutton. Press your fingers down as you slowly lift your head (keep your shoulders on the ground). Do you feel a gully between the two muscles? Measure how many fingers wide it is (mine is about 2.5 fingers wide). If you can fit two or more fingers inside, you should not do crunches or sit ups. If this is you, I would recommend halting all traditional abdominal exercises and doing the workout on this page until your separation heals.
You can do it with me!
Have you ever been checked for diastasis recti? Have you ever heard of it? Will you be doing this workout with me?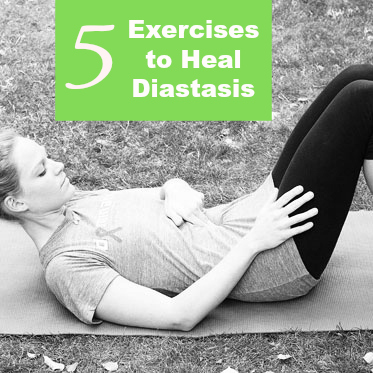 UPDATE: Diastasis expert Wendy Powell answers all of your questions from the comment section here.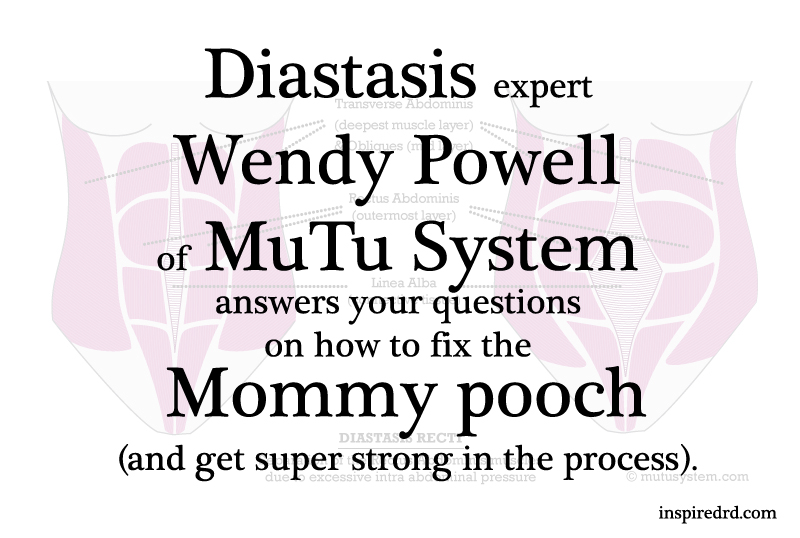 Get 15% off any MuTu program with the code "INSPIRED15"
Related Posts:
How Better Alignment Helps Fix Diastasis Recti
Eat well to heal your diastasis recti – How good nutrition can help your body to close "The Gap"
2 Diastasis Recti Fixes that WON'T Work – And What Will
A Diastasis Expert Answers All of Your Questions
Save