My posts about diastasis (especially the first one) continue to get crazy traffic everyday because moms everywhere are asking "What is wrong with my tummy, and how do I fix it?" As the traffic rolls in, so do the questions. Most recently everyone has been asking the biggest questions of all: "So did the MuTu System work? Are you healed?"
I am ecstatic to tell you that my diastasis has gone from a 2.5-finger-wide DEEP gulley to a 1-finger-wide much more shallow separation. My core is stronger, my back pain is pretty much gone, and my clothes are fitting better.
It's working!
I have even recently been able to start back on the couch-to-5k running program with no pain. No pain.
If you've read through all of my diastasis posts, you know I did tons of research before making the decision to go with this program. I'm so happy to tell you now from personal experience that it works.
Have you tried the MuTu System? How is it working for you? Any other success stories out there?
For more information on the MuTu System, click here. As always, InspiredRD readers get 15% off any MuTu System with the code "INSPIRED15″.
Related Posts:
How Better Alignment Helps Fix Diastasis Recti
Eat well to heal your diastasis recti – How good nutrition can help your body to close "The Gap"
2 Diastasis Recti Fixes that WON'T Work – And What Will
A Diastasis Expert Answers All of Your Questions
This post contains affiliate links.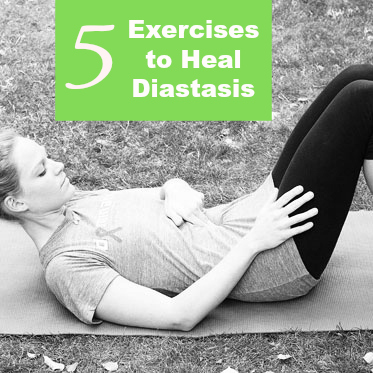 Save