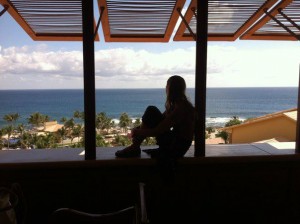 During my hiatus from blogging, I have forced myself to find times of rest.  Times to be quiet with no distractions.  I even spent a week without my iPhone (gasp!) and about 2 weeks without engaging in any social media.  This time has given me a chance to soak in the little things.  I find myself being more thankful for what I do have, and less upset about what I lack.  Time away has given me a better perspective on what I do, why I do it, and what is really important.  I don't come back with everything figured out.  No one has it all figured out.  But I come back with more peace in my heart.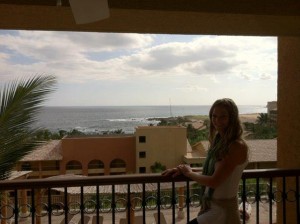 Jeff and I celebrated our 10-year anniversary a few months early with a trip to Cabo (excuse the blurry pics from Jeff's phone).  I left my phone at home, and honestly that first day without it was strange, especially while traveling.  We had a layover in L.A. (why in the world didn't we have a direct flight from Phoenix??), and I caught myself reaching for my phone so many times.  Seriously, every time there was a spare second, I was thinking about reaching for my phone.  Sitting in the airport, waiting in line at Starbucks, waiting to take off.  Everywhere I looked, people were staring at their phones.  I found that I really didn't miss it, I was just in the habit of reaching for it.  Sitting in the airport, I actually started to enjoy being tuned in to what was going on around me.  The people watching was incredible (L.A., remember?) and I just felt myself relax.  Suddenly, my mind was no longer racing.  My anxious mind that never stops was at rest.  I spent the rest of the vacation enjoying the silence that comes with no distractions.  I sat on the beach, soaked in the sun, and let God refresh my soul.  I did take time to read a couple
 amazing books
and drink a few margaritas, but what I really enjoyed was the silence (and of course, the time alone with my honey).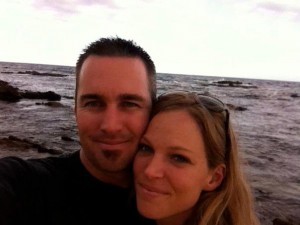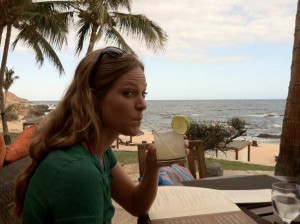 When we got back from our trip last week, I wanted to make sure not to dive right back into the busyness, so I took an additional week off of blogging and social media.  As I start to ease my way back in, I want to make sure I am doing it right this time, with the proper perspective.  For me, having proper perspective starts with giving thanks.  The more I can find to be thankful for, the less I will have to complain about.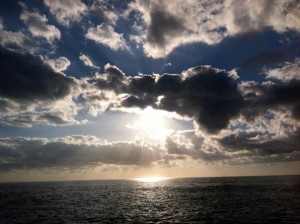 Originally, I had planned to do Thankful Thursday posts each week.  After my trip, I decided to challenge myself (and you) even more.  What if we could list one thing we are thankful for every day in 2012?  That would be 365 days of thanks.  I bet we would be inspired.  At first, it might seem easy, but what about when the bad days come?  Will we be thankful then?  I think that's when the greatest inspiration will happen.
I wanted to tell you of my plan now so you can start preparing.  Grab a button (it's just up and to the right of this post) and start spreading the word if you plan to participate (oh, I hope you will!).

I would love to have you by my side in this.  Whether you share your thanks on your blog, Facebook, Twitter or even face-to-face, I hope you will stop by to share your blessings here too.  If you take photos, please upload them to my
Flickr group
for all of us to be encouraged.  I will do a link-up each Thursday so that we can all find each other's favorite post of the week.
If you want to start tweeting about it, use the hashtag #365thanks
Look for more in the coming weeks as this project evolves and takes shape.  I can't wait to see what comes out of this next year!
P.S. I am thankful for each one of YOU!