We had planned to meet my parents at our new Agritopia Community Garden plot bright and early Saturday morning to plant the shipment of heirloom seeds that arrived earlier in the week.  The bright and early part of the plan went out the window when we had to keep the kids up extra late on Friday night.
Thanks to my ever-increasing scatterbrain tendencies, I booked our babysitter for the wrong night.  She was supposed to show up at 6:30 so we could see a 7:50 showing of "Trouble with the Curve" with my parents.  At 6:35, I looked back through our texting history and realized I had messed up.  My parents had already bought the tickets for the movie, so I didn't want to cancel.  I remembered seeing a kids play center at the theater and wondered who in the world would ever put their kids in there.
Turns out it was people like us.
I called and they squeezed us in.  The kids ended up having a fantastic time watching Disney movies, playing Star Wars video games, making new friends, and eating popcorn.  The play zone staff was incredibly sweet and the check-in/check-out procedures were highly secure.  Not only did our beeper not go off during the movie, but the kids were reluctant to leave.  For $6/kid, I'd call that a win!
All of that to say, I had to drag the kids out of bed this morning to get to the garden before the day got too hot.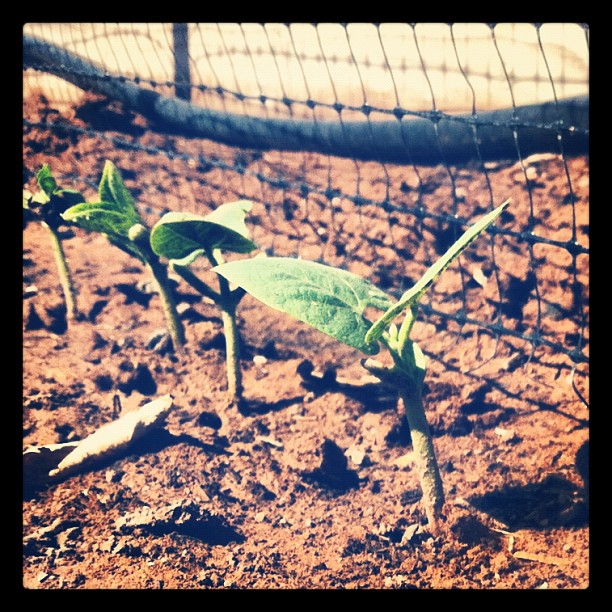 We found our beans and peas sprouting nicely.  After planting swiss chard, fennel, radicchio, three types of beets, onions, rainbow carrots, watermelon radishes, and breakfast radishes, the kids turned their attention to other things.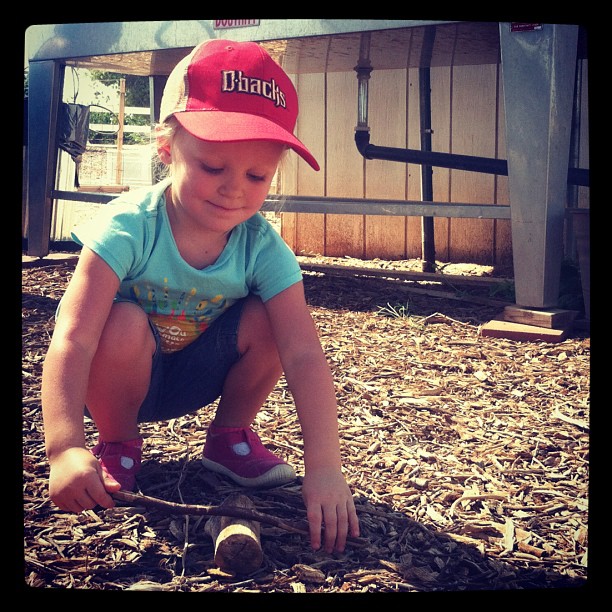 Like trying to start a fire out of sticks.  Can you tell we watch Survivor?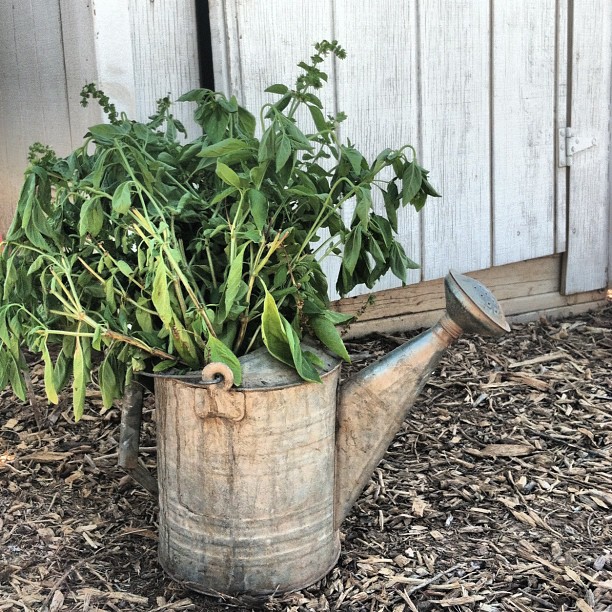 The community garden was full of life this morning as gardeners planted and harvested.  I finally had the chance to meet the famous Joe Johnston in person.  I've eaten at all of his restaurants and we've been conversing on Instagram and Twitter all year, so it was nice to finally shake hands in the garden this morning.  Plus, he pulled out a bunch of basil for us.  Nice!
For those of you who were asking about the community garden setup, everyone plants and harvests their own 20'x20′ plot.  You pay a yearly fee for the plot, and are supplied with a water hookup and community tools.  Everything else is your responsibility.  It is an organic garden set up within an organic farm.  People who rent a plot are usually people like us who don't have the space to garden at home.  So far it seems like everyone helps each other out and shares fresh pickings from time to time.  There are community herb buckets that everyone is free to harvest from.  We're excited to see how everything grows, and I can't wait for the kids to start pulling their own vegetables out of the ground!