I can't take credit for this idea.  My friend and fellow celiac Shannon told me about this unlikely pairing last summer, and I have been devouring it ever since.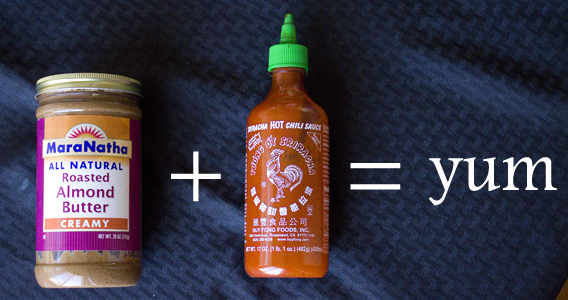 Sounds weird, doesn't it?  I promise, it's so good.  Just be sure to portion some out on a plate, or you'll end up eating the entire bowl.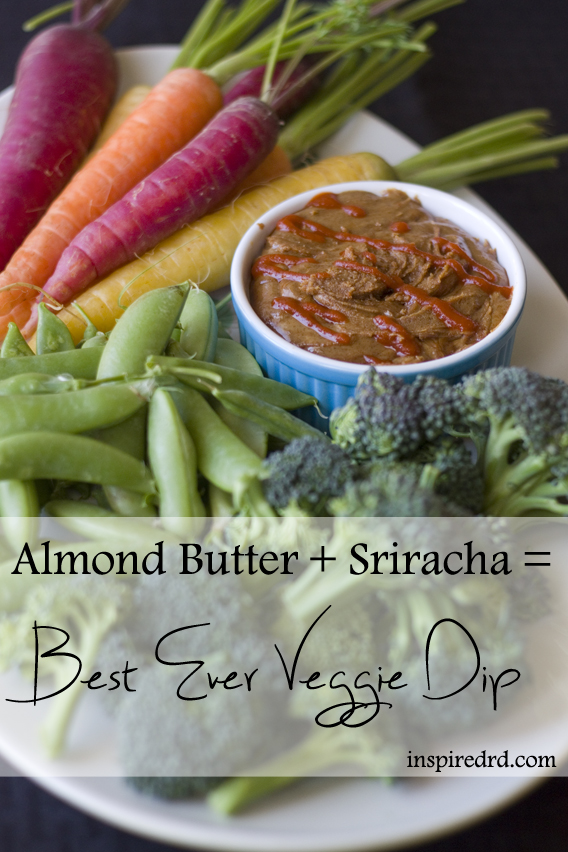 Looking for pretty veggies like these?  Sign up for the Agritopia Farm CSA, or click here to find a CSA (community supported agriculture) near you.

Best Ever Veggie Dip
Mix almond butter and Sriracha for an unexpected and delicious veggie dip!
Ingredients
1 cup almond butter
1-2 Tbsp. Sriracha (start with one, and add if you want more heat)
Assorted raw veggies for dipping
Instructions
Stir together almond butter and 1 Tbsp. Sriracha. Add more Sriracha if you want more heat. Top with a drizzle of Sriracha and serve with an assortment of raw vegetables.
What's you favorite veggie dip?