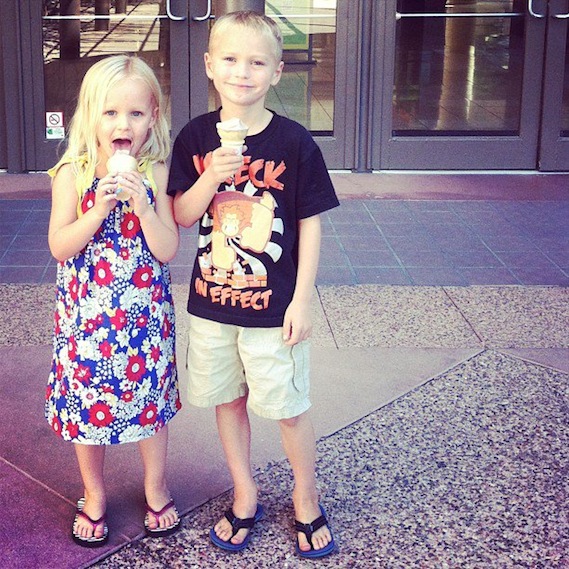 Joe starts first grade tomorrow.
At 7:20.
A.M.
Have I mentioned I'm not a morning person?  Summer for us consists of baseball games and midnight bed times.  The transition isn't going to be easy.  Knowing the lazy days of summer were coming to an end sent me on a grocery shopping spree, stocking up on healthy food, snack food, and pantry staples.  I even made a meal-plan Pinterest board to stay organized.  We may be tired for a few weeks, but at least we'll be well fed.
This is one of my favorite summer pastas, with the crunch of grilled veggies from the garden, tangy feta cheese, and fresh basil.  Keep it vegetarian or add some shredded chicken if you prefer.  It tastes even better the next day.
The next early-morning-drag-yourself-out-of-bed day.*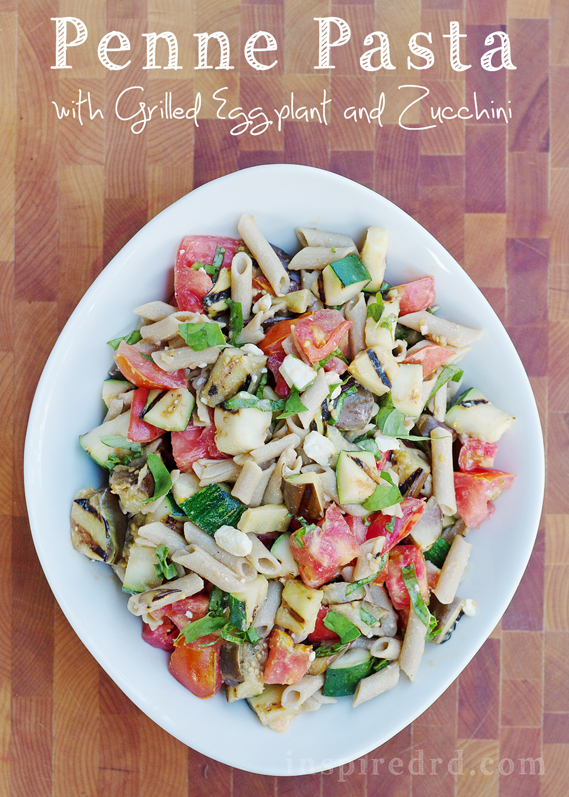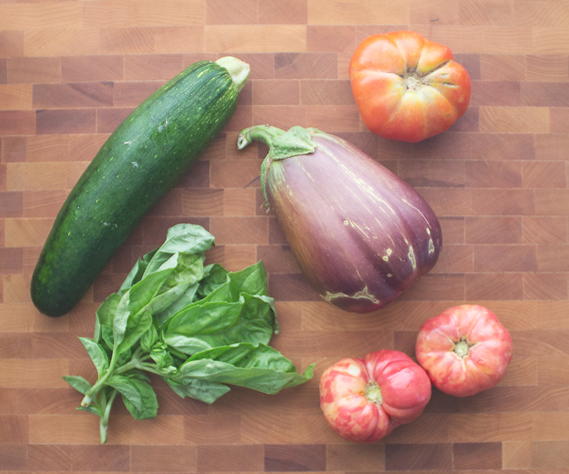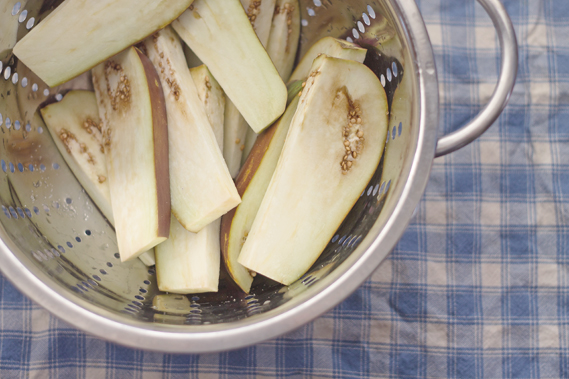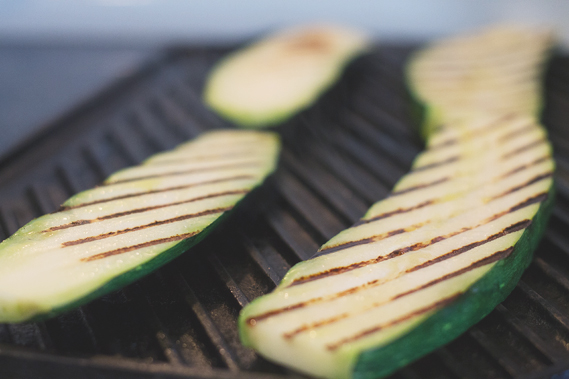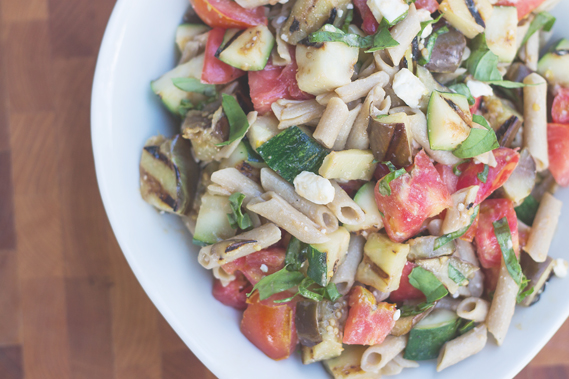 Penne Pasta with Grilled Eggplant and Zucchini
A delicious way to use up some of summer's best vegetables!
Ingredients
-1 large eggplant
-1 tsp. salt
-1 large zucchini
-1/4 cup olive oil
-2-3 tomatoes
-8 oz. package of penne pasta (I used DeBoles gluten-free multigrain)
-handful fresh basil, torn
-1/4 cup feta, crumbled (I used goat cheese feta)
-2 cups shredded chicken breast (optional)
-salt & pepper to taste
Instructions
Fill large pot with water, and place over high heat to boil. Preheat grill or grill pan over medium-high heat.
Trim ends off eggplant. Slice in half then into ¾″ strips lengthwise. Place in colander in the sink, toss with salt and let sit for about 10 minutes. While eggplant is sitting, trim the ends off of your zucchini and cut each one into thirds, lengthwise. After 10 minutes, rinse eggplant and pat dry with a paper towel.
Toss eggplant and zucchini strips with 1 T. olive oil. Place on grill or grill pan and cook for 8 minutes, turning once halfway through. You might have to work in two batches. Place grilled eggplant and zucchini onto a cutting board to cool.
While vegetables are on the grill, boil your penne according to package directions.
Chop tomatoes, grilled eggplant and zucchini into ¾″ chunks.
Drain pasta and pour it back into the pot. Toss with eggplant, zucchini, tomato, basil, chicken, feta and remaining olive oil. Season with salt and pepper to taste.
*Ok, so I admit I'm being a bit whiny about the early start time at school.  Who has some tips for waking up bright eyed and bushy tailed?