A few weeks ago, Katie Kimball from Kitchen Stewardship emailed and asked if I would like to try her online cooking class for kids. She also mentioned an affiliate program, but to be honest I didn't read the entire email because I was responding so quickly with YES! Please! Sign us up!
See, I have been wanting to cook with my kids for years, but I always fall into the same old excuses…too much time…too much mess…too much planning…too much mess…
I desperately needed guidance to safely and successfully get myself and my kids on the right track. Also, I needed to get over the mess part. I make a huge mess when I cook, why should I let it bother me when my kids do the same?
So last week, with Katie's help, in our 1970's apartment kitchen, we got started.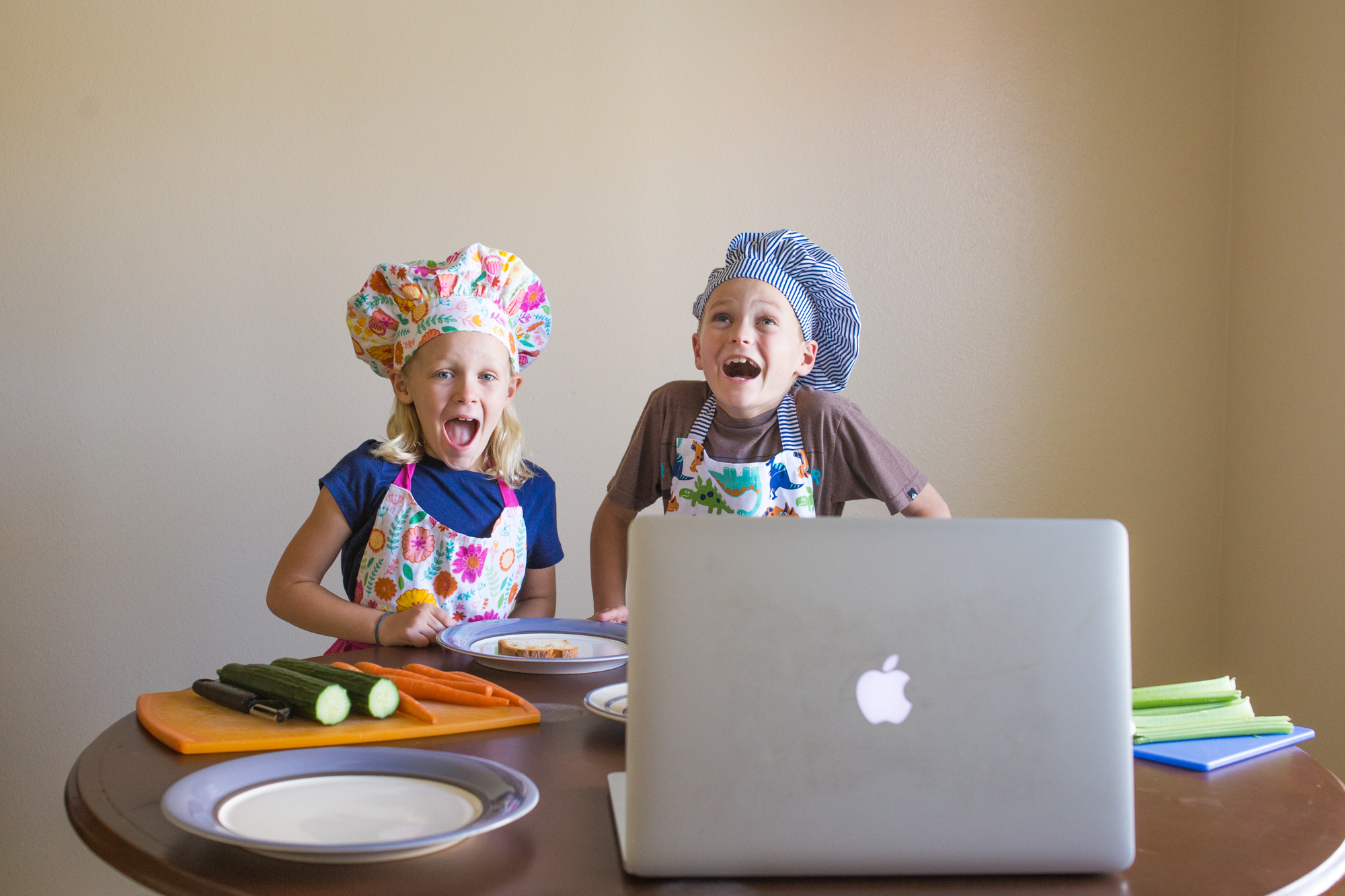 Kids Cook Real Food has three levels – Beginner, Intermediate, and Advanced. Each level has 8 lessons, and there are instructions for teaching multiple levels at once which is perfect if you have kids at different ages. This would also be a great course for homeschooling multiple ages. You could even get a group of friends together and make it a weekly thing!
Because my kids are 7 and 9 years old, they fall into the Intermediate age group, but I wanted them to learn the basics, so we started with the Beginner program. We have completed four classes, and so far the kids have learned to spread (butter and peanut butter), peel vegetables, how to safely hold and use a knife, and how to use several different techniques to cut soft foods. They have also explored the spice rack, smelling and tasting different spices and herbs. Yesterday they even made their own taco seasoning all by themselves.
We are all having a blast so far, and the kids ask to do cooking class every day. Over the weekend, we all made dinner together. The kids used their new skills by cleaning and cutting a package of mushrooms, choosing the seasoning for the chicken, and cutting the baby potatoes. As they declared it the best meal of their lives, I couldn't help but laugh about the mess on the floor.
The best part about all of this is the pride they feel when they prepare the food themselves. All of a sudden, zucchini is THE BEST ZUCCHINI EVER because they cut it themselves. I mean, seriously, my kids were eating raw zucchini and bragging about it. What?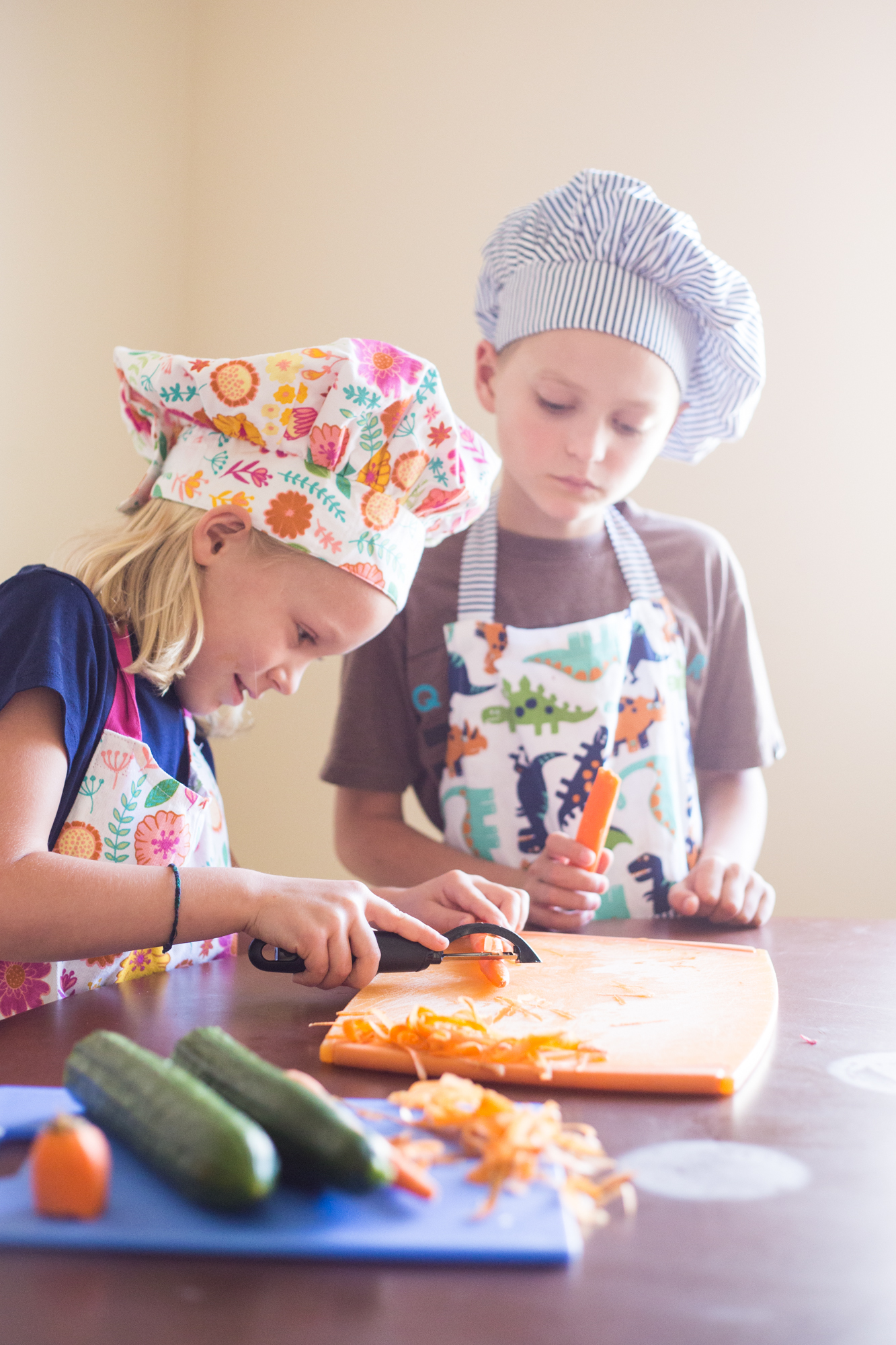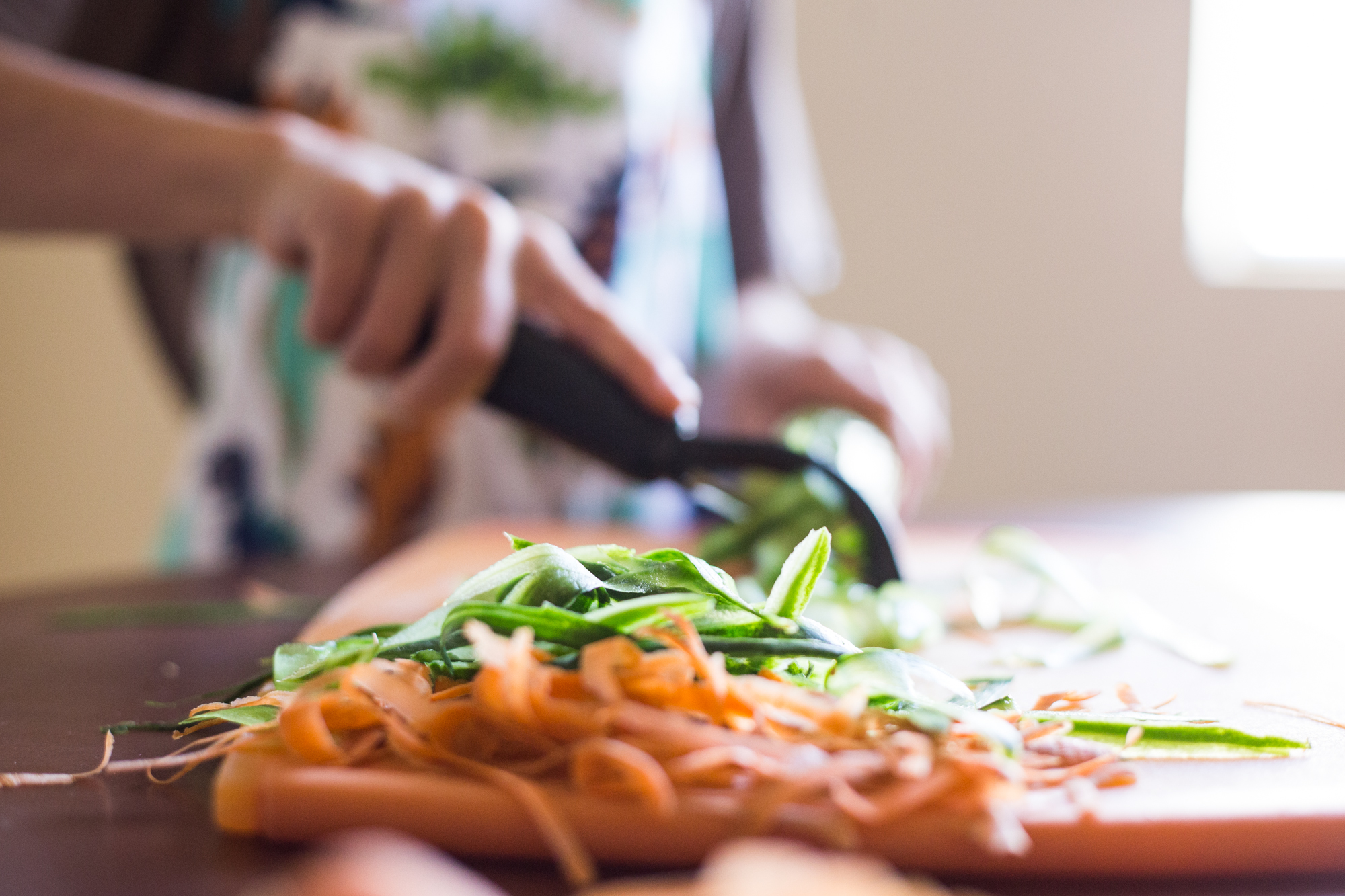 I couldn't wait to tell you about this course, but I had to wait until the big release day. The entire Kids Cook Real Food e-course will be available on Memorial Day, but for the next two weeks, you can get 3 classes absolutely FREE. This is the perfect opportunity to check it out and see if it's something your family might enjoy. (And if you're a blogger, make sure to check out the affiliate program).
I can't say enough great things about this course. My kids are having a blast, learning how to cook, and taking pride in their work. And me? I am rejoicing in the mess.
***CLICK HERE TO REGISTER FOR THE FREE CLASSES NOW!***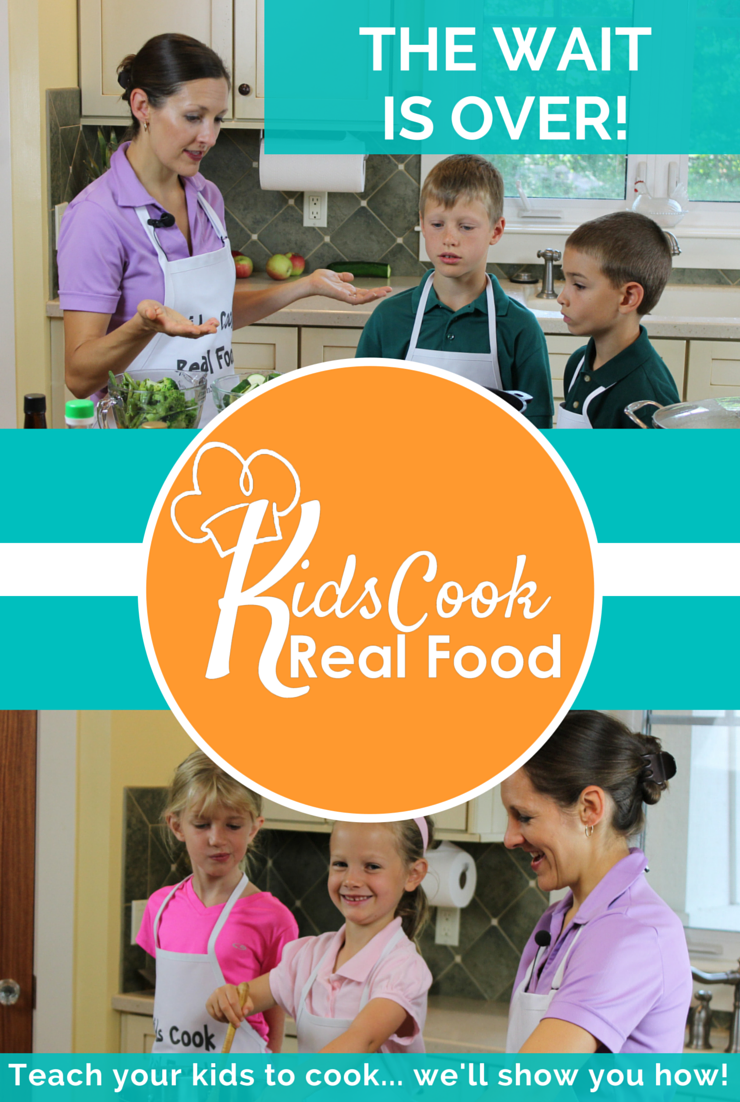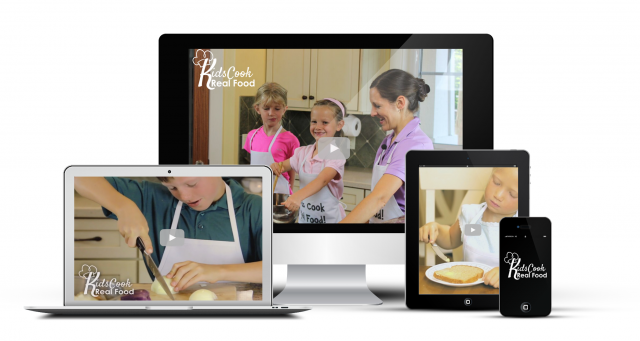 (There are affiliate links in this post and I was provided free access to the cooking class. All of my opinions above are genuine. I would never recommend anything I don't 100% believe in. )