Jeff had two days off for the all-star break this week, so our family did a mini staycation at a local water resort.

We sipped on cold drinks,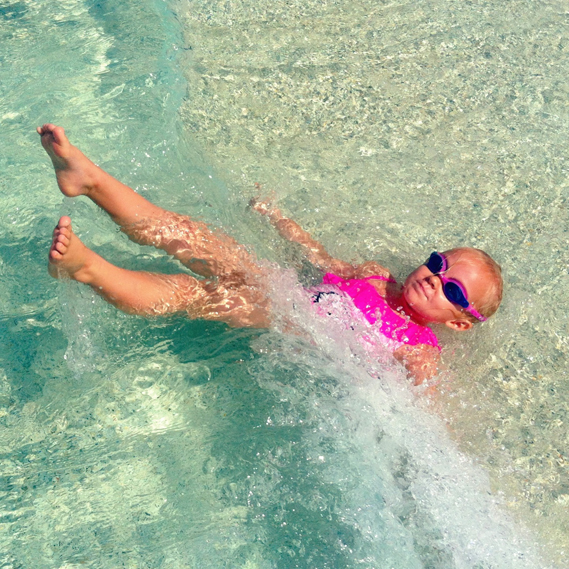 played in the waves, and took 3-hour naps even though we insisted we were not tired.

I repeat, we were NOT TIRED.
For my personal food safety (and to save money) we packed all of our own food for the hotel stay.  I made a giant pasta salad, packed lots of fruit and snacks, and for breakfast, Leila and I made some zucchini muffins with entirely too many chocolate chips.
They were delicious.
Paired with hotel coffee, they were the perfect start to a day of sunning, splashing, and napping.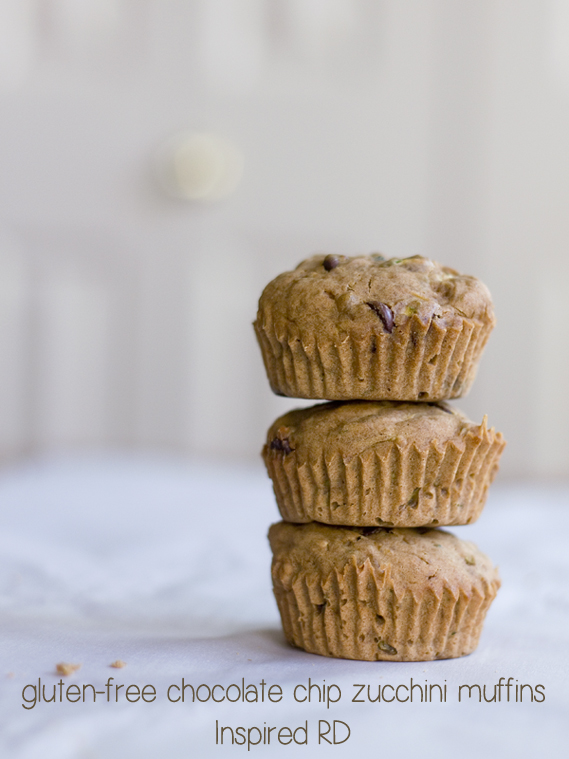 Gluten-Free Zucchini Muffins (with chocolate chips, of course)
Prep time:
Cook time:
Total time:
Transform your overabundance of summer zucchini into gluten-free muffins!
Ingredients
2 cups (256 grams) all-purpose gluten-free flour (I used Pamela's)
2 tsp. cinnamon
1 tsp. salt
½ tsp. nutmeg
2 cups grated zucchini (seeds removed)
1 tsp. lemon zest
¼ cup coconut oil
2 eggs
½ cup brown sugar, packed
½ cup coconut sugar
1 tsp. vanilla
¼-1/2 cup chocolate chips (use mini Enjoy Life chips if you can find them)
Instructions
Preheat oven to 350. Whisk together gluten-free flour, cinnamon, salt, and nutmeg.
In a separate bowl, beat together eggs, oil, and sugar for one minute on medium.
Add vanilla and mix.
Stir dry ingredients into wet ingredients to form a batter.
Fold in grated zucchini, lemon zest and chocolate chips.
Fill lined muffin tins half full and bake at 350 for 30 minutes.
Does your family do staycations?  Do you bring your own food or eat out?