When I was first diagnosed with celiac disease, I thought about all of the foods I wouldn't be able to eat anymore. Immediately, my mind went to Christmas. Most of the year, I don't have much of a sweet tooth or get tempted by baked goods. Christmas is another story.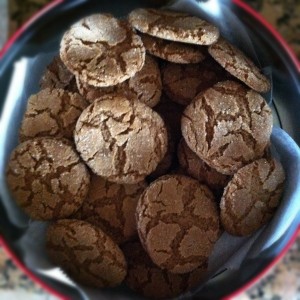 The breads and cookies that I have grown up with are part of my history, a family tradition, flavors not found anywhere else. I was worried that I would have to give that up, or that they wouldn't turn out using gluten-free flour.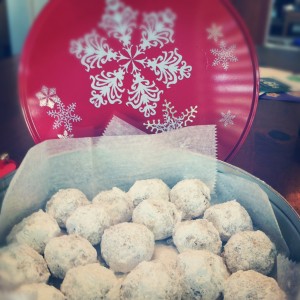 Thankfully, we were able to get some of the new Cup 4 Cup flour at Williams & Sonoma.  My mom tried it out first with a batch of our family gingersnap cookies.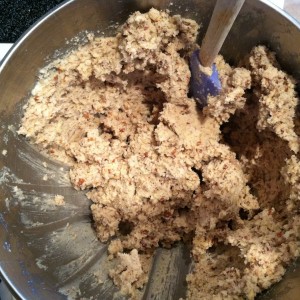 She brought them over while they were still warm, and they tasted exactly like they were supposed to.  Encouraged, we made a batch of my all-time favorites, pecan dreams.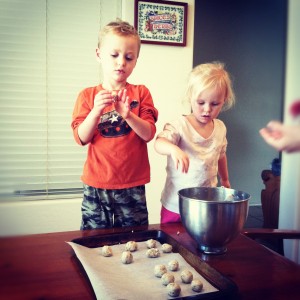 You've probably seen similar looking cookies at parties and may have made them yourself, but I promise, you've never tasted cookies like these before.  They are amazing.  Like little balls of heaven.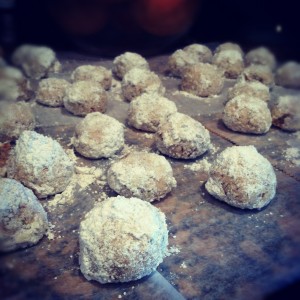 To the makers of Cup 4 Cup flour, thank you for letting us keep our holiday traditions alive.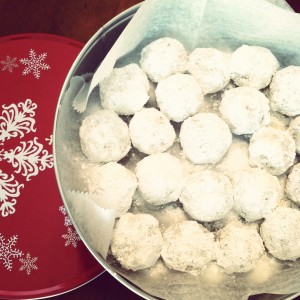 Edit: I updated the photos for this post. Much better, eh? 
Pecan Dream Cookies
My all-time favorite Christmas cookie recipe.
Ingredients
1

cup

butter

5

Tbsp.

sugar

2

cups

flour

use gluten-free all-purpose or Cup 4 Cup flour for gluten-free version

1

Tbsp.

vanilla

2

cups

minced pecans

Sifted powdered sugar for rolling
Instructions
Preheat oven to 375 degrees.

In mixer, cream together butter and sugar.

Add in flour, vanilla and pecans. Mix well.

Roll in small balls and place on parchment-lined baking sheet.

Bake for 8-10 minutes.

While still hot, roll cookies in powdered sugar (be careful, they are delicate!)

Cool, then roll cookies again.
Do you have any "must-have" cookies for the holidays?