Birthday month is finally over.
Joe is now 5, Leila is now 3, and I am now tired.
Jeff's birthday in March begins birthday month where we have 3 birthdays and many more celebrations, including Easter, in a span of 30 days.  For someone who doesn't like to bake, I've made a lot of cakes and treats this month.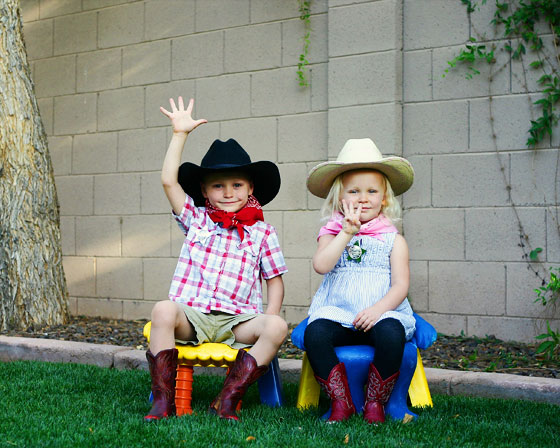 One of the most popular of the non-baked items that I served this month was something I call "Cowboy Caviar".  The recipe is adapted from one of the very first cards I ever stuck in my recipe box.  My Ant Kris (yes, we spell her name "Ant" on purpose) calls her version "Mexican Caviar".  I remember eating it at family barbecues growing up.  This dip was where everyone tended to gather around, it has that addictive quality to it.  The exact same thing happened in our house the other night.  I kept finding little groups gathered around going back for more.
The dip is a cinch to make, and you can play around with the ingredients.  I always do.  Throw it together then let it chill while you get ready for the party.  Serve with your favorite chip, then eat the leftovers on top of eggs the next morning (if there are any leftovers, we usually don't have any!).
Birthday month is over.  Don't let us catch you hangin' around these parts again…unless you bring your own cake.
Cowboy Caviar
A salsa-style dip perfect for summer!
Ingredients
1

large can black olives

drained and roughly chopped

1 4

oz.

can hot diced green chiles

2 to

matoes

chopped

1

bunch green onions

chopped

1

can black beans

drained and rinsed (I prefer Eden Organic)

2

garlic cloves

minced

2

Tbsp.

cilantro

chopped

3

tsp.

olive oil

2

tsp.

white wine vinegar

dash salt & pepper
Instructions
Mix all ingredients together, let chill for 1-2 hours or until ready to serve.

Serve with tortilla chips.