Leila requested two things for her birthday yesterday.  Fish tacos and pink strawberry cake.  Fish tacos were the easy part.  I have made them countless times and always use this recipe for marinating the fish.  The trickier part was the strawberry cake.  As you know, I'm not much of a baker.  Thankfully, I was able to use the coconut cake recipe that I made for Jeff's birthday and tweak it a bit to come up with a strawberry vanilla cake for Leila.  The result was a subtly sweet cake with fresh strawberries on top.  Everyone liked it including the birthday girl who kept stealing tastes of the frosting.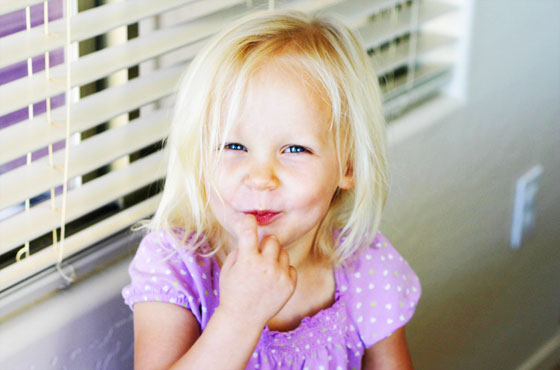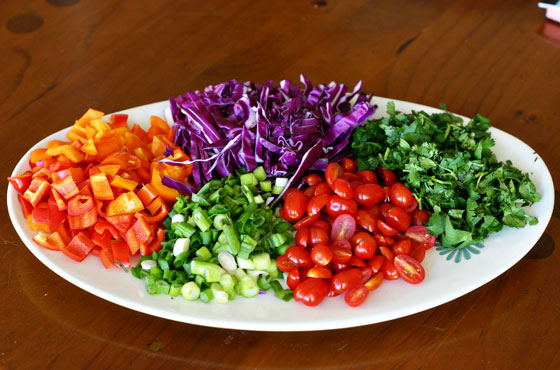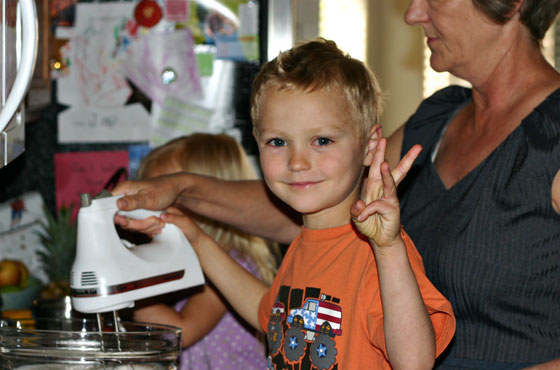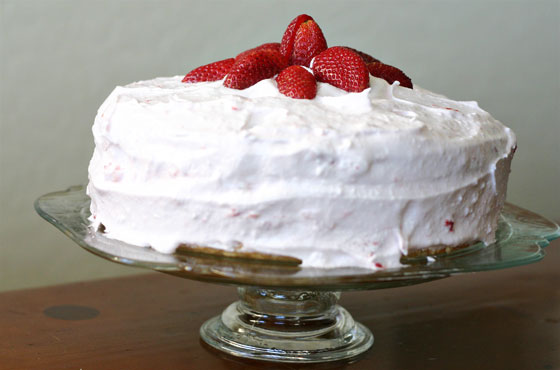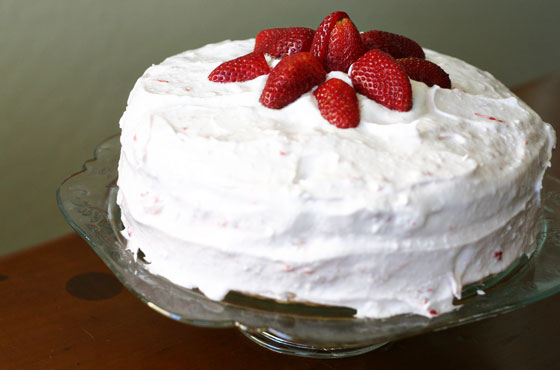 Gluten Free Strawberry Vanilla Cake
Ingredients
For the cake:

1

package Bob's Red Mill GF Vanilla Cake Mix

3

large eggs

at room temperature

1/2

cup

vegetable oil

1/2

cup

water

at room temperature

4

strawberries

mashed

For the frosting:

3

large egg whites

1

cup

organic sugar

3

Tbsp.

cold water

1/4

tsp.

cream of tartar

1

tsp.

vanilla extract

8

strawberries

divided
Instructions
Preheat oven to 325 degrees. Generously grease two 9-inch cake pans. Line bottom with parchment paper, then grease again.

Prepare cake as directed. Add mashed strawberries after mixing and before pouring into pans.

Divide batter evenly between two pans, smooth the top with a spatula.

Place pans 3 inches apart on middle rack of oven. Bake for 25 to 30 minutes, or until a toothpick inserted in the center comes out clean.

Cool cakes in pans on wire rack for 15 minutes. Run sharp knife around edges to loosen cakes, then invert onto separate plates to cool completely before frosting.

For frosting:

In a double boiler over simmering water, beat egg whites, sugar, cream of tartar, and cold water with a portable mixer on medium-high speed until soft peaks form, about 7 minutes. Stir in 5 mashed strawberries.

Place 1 cake layer on a serving plate, topside down, and spread with 1 cup of the frosting. Top with the other cake layer, topside up. Spread the sides and then the top of the cake with the frosting.

Arrange remaining strawberries, cut in half, on top.

Serve within an hour or refrigerate.