This week we tried a new gluten-free bar called…wait for it…The Gluten Free Bar.
Developed by a gluten-free chef and a gluten-free dietitian, these bars are incredibly tasty and healthy too!  They contain only a few simple ingredients and are chewy, satisfying and packed with protein.  We tried three different flavors: peanut butter, peanut butter chocolate, and cranberry toasted almond.  Joe's favorite was the peanut butter chocolate, mine was the cranberry toasted almond.  We can't wait to try the new oatmeal raisin flavor coming out soon.
When our box of bars came in the mail, they didn't arrive alone.  They came with an ugly orange and brown sweater.  The Celiac Awareness Sweater is traveling the country raising money for the National Foundation for Celiac Awareness (yes, the same NFCA that we are petitioning to ditch the amber restaurant label. They do lots of good things too!).  For every picture sent in to the Gluten Free Bar's website, they will donate $1 to the NFCA.
Joe, Leila and I got started on the front porch.  It was 104 degrees outside.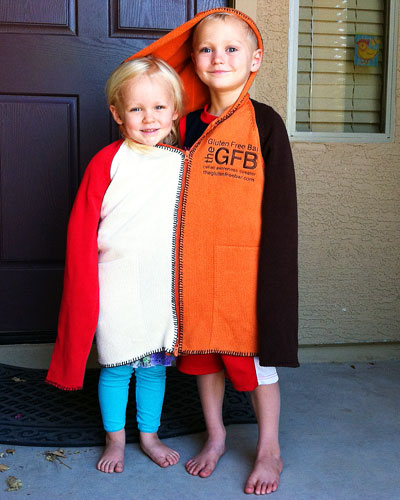 Mom, this sweater is hot!!!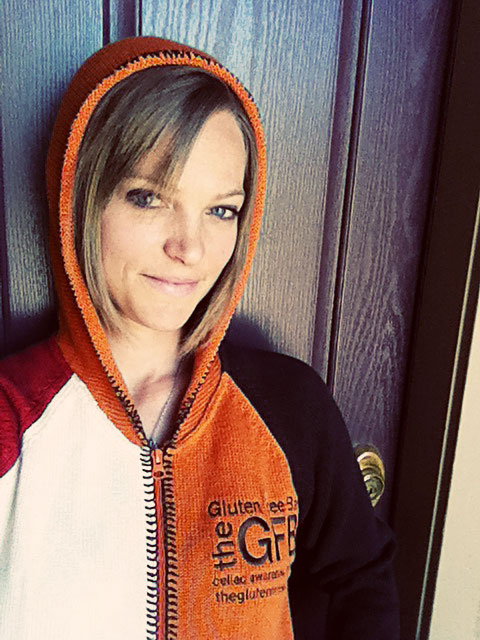 I'm melting.
Then the sweater made it's way up the road to Scottsdale and the home of the Arizona Diamondbacks minor league training complex.  Two of the coaches had a little posing session on the field.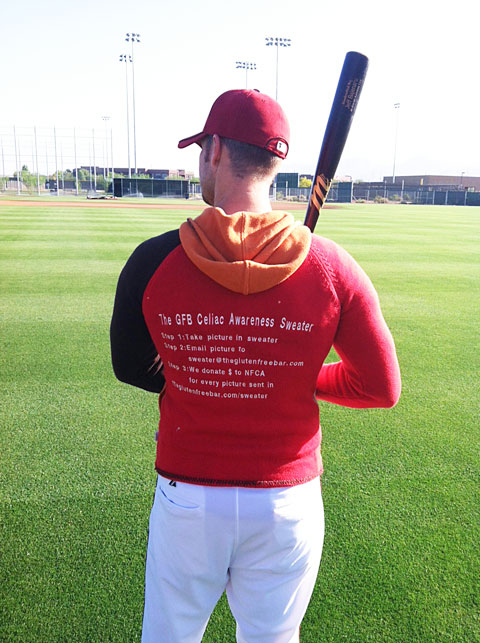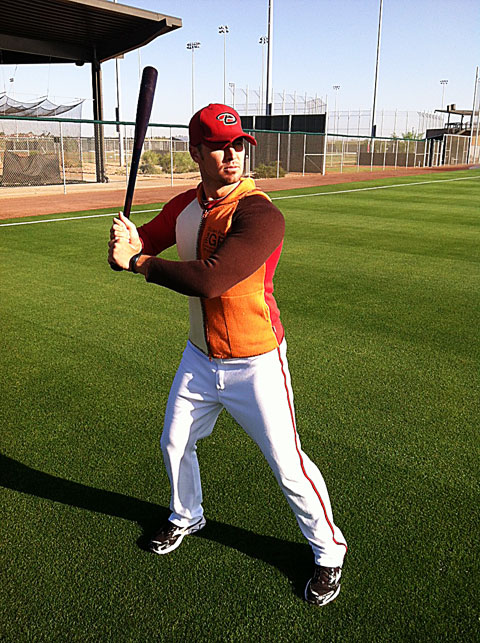 Jeff Bajenaru, pitching coach for the AZL Diamondbacks (and my sweet husband) posing for the camera.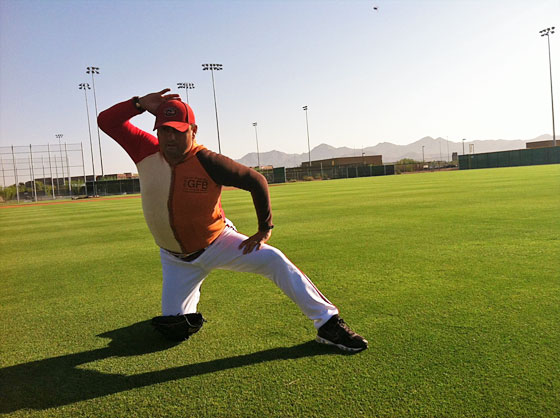 Gil Heredia, pitching coach for the Missoula Osprey rookie team showing off some stretches.
Y'all, they sent me behind-the-scenes videos of their "photo shoot" and I was on the floor laughing.
So the sweater is on it's way back to Chicago, but we have a new favorite gluten-free bar in our house.  And now you know just how goofy professional baseball coaches really are.
Would you like win a case of the Gluten Free Bars?  Leave a comment below telling me what flavor you would like to try first!
Bonus entry: Tell me (in a separate comment) who had the better photo shoot, Jeff or Gil?
Contest ends May 31st at 11:59 EST. Winner will be chosen from comments via random.org
Are you interested in donning the Celiac Sweater?  Learn more here.