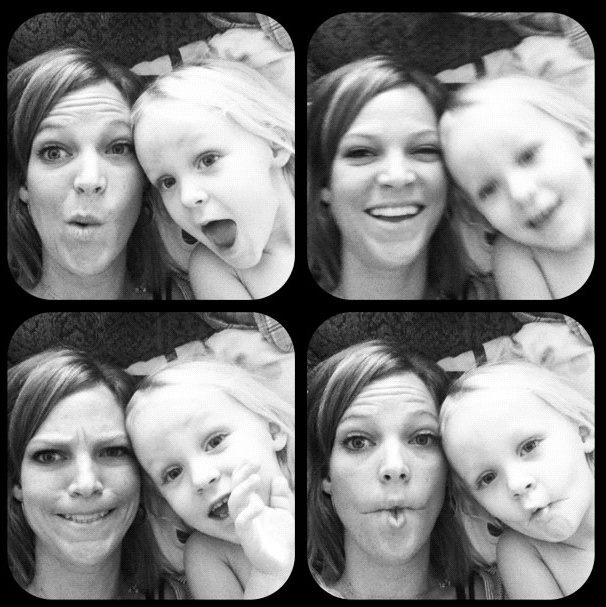 I left you last week with a cry of frustration over my disease.  While I think it was a good thing to write in the moment to let others know what celiac disease is really like, I also know it can be poison to let these frustrations take over.
I spent Friday in bed with a migraine and bouts of nausea.  Saturday I started feeling better but still felt like someone with icy cold fingers was grabbing onto the top of my head.  Saturday night I was in slow motion, trailing behind my family as we walked up to church.  Yesterday I started to come out of my fog a little more, and this morning I'm feeling much better although still tired.
I am grateful for those who shared my post and left a comment.  Your encouragement means the world, and I'm glad I could make you feel not so alone in the struggle with celiac disease.  Many of you said it made you feel better that even a dietitian messes up.  Glad I could help.
One of the last commenters, Rachel, ended her note with something that's been bouncing around in my brain since I read it.  She said, "It's very easy to turn our current battles into a great monster and lose perspective. You are never alone and have had the joy of many blessings. Keep your thoughts in the things that bring you joy, then you'll see those monsters shrink. They will have no place to grow if you keep joy in your heart."
She is so right.  That's why I started 365 Thanks and Thankful Thursdays this year.  I knew giving thanks in the hard times would be a challenge but oh so important.
So this week, I start by giving thanks.  I start by focusing on the uncountable blessings in my life, including you.  Thank you.
May those monsters shrink away until we can barely see them anymore.

"The Sun Will Rise" – The Brilliance from Michael Rowley on Vimeo.