One of the first things we planted in our community garden was a variety of radishes.  Not something I buy from the store very often, but surprisingly exciting to pull out of the ground and nibble on.  Our first few radishes were small, pulled up by tiny hands, beautifully pink and purple.  Joe and Leila were anxious to taste what had grown from the seeds they had planted a month before.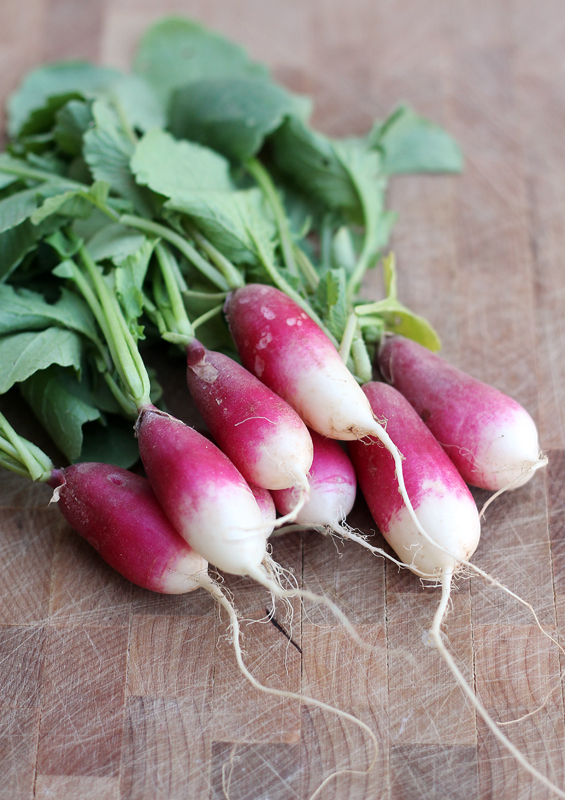 We had three different  varieties and I set to washing and slicing them for taste-testing.  I wanted to serve them on a plate sprinkled with a little salt, so I asked my friends at Go lb. Salt to recommend the right kind of salt for radish tasting.  After telling me to go for the Hawaiian Red which is perfect for all root vegetables, they warned me that our first few radishes might be extra spicy.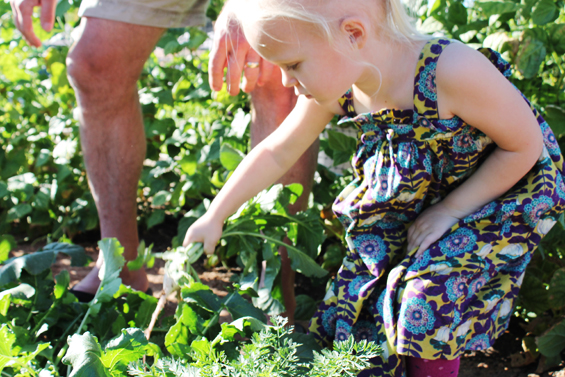 Apparently the smaller the radish, the hotter it is, and with warm weather like we were having they were bound to be hot radishes.  Boy were they right.  These radishes were HOT!  Joe and Leila took a tiny nibble with a large glass of water nearby.  Jeff and I ate the rest.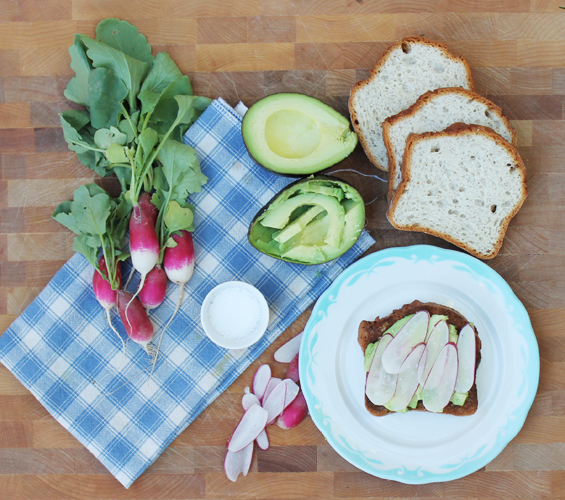 We received a beautiful bunch of French breakfast radishes in our Agritopia CSA basket last week.  They were nice and mild with only the slightest bite.  I remembered seeing pictures of this type of radish on buttered toast and wanted to give it a try.  Instead of butter I used avocado, and because I'm forgetful I used regular sea salt instead of the recommended Hawaiian Red although I'm sure that would have been better.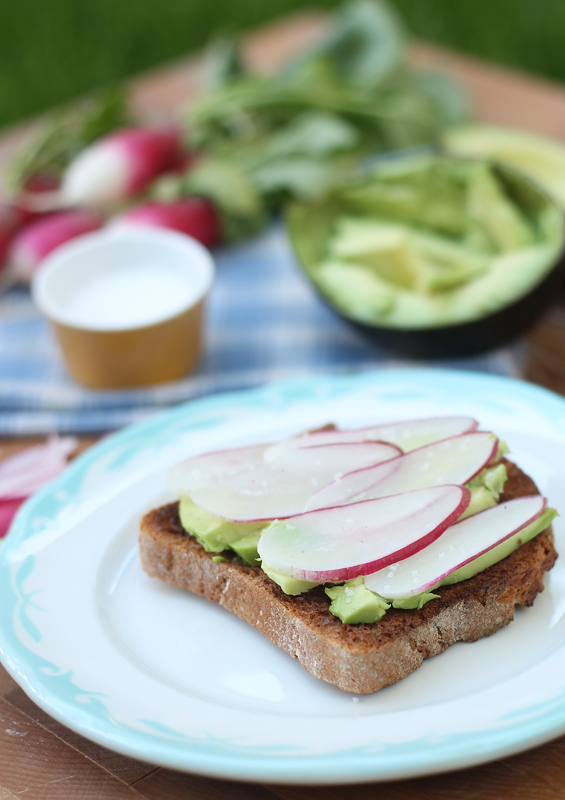 It was love at first bite, and turned out to be a perfect way for the kids to enjoy their radish harvest.  The creaminess of the avocado balances the bite of the radish.  Serve as an appetizer or a quick lunch.  Joe and Leila liked this so much that I'm sure we'll be eating our radishes this way from now until the end of the harvest.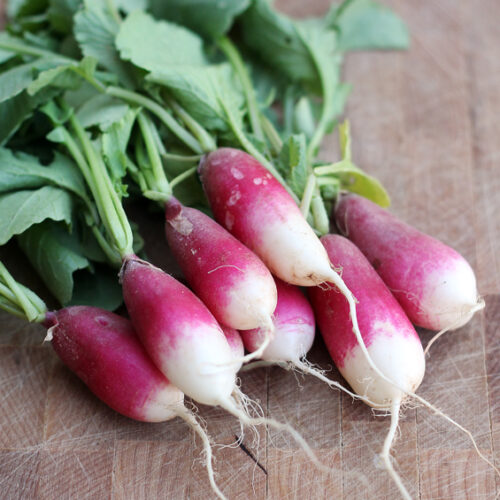 French Breakfast Radish and Avocado on Toast
Ingredients
Bread for toasting

I used Udi's gluten-free

1

avocado

1

bunch French breakfast radishes

Hawaiian Red salt

or sea salt
Instructions
Toast bread in the toaster or under a broiler until browned. Top with fresh avocado slices and thinly sliced radish slices. Sprinkle with salt. Serve.