When I first started with Photoshop, I was overwhelmed.  There was SO much to learn.  Now that I use it all the time, I'm getting more familiar with it.  But there is still SO much to learn.  I decided to learn more about Photoshop by putting some of the tutorials I've seen on Pinterest to the test.
Up first, you've probably seen this pin floating around the Pinterest boards this week: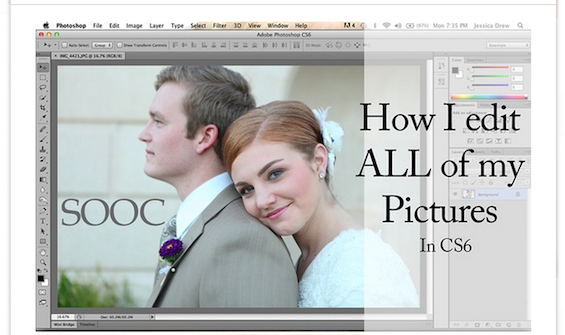 The pin comes from the Jessica Drew photography blog.  Her tutorial goes through some simple techniques for a basic photo edit.  She believes in simple editing without heavily saturated color or overly flawless skin.  As much as I love using photoshop actions and taking time to erase the dark spots on my own face, I tend to agree with her.  Some of the early work I did in Photoshop was WAY too overdone, although I don't mess much with saturation any more because David Molnar told me not to.
I gave the tutorial a try using a photo of Leila from Halloween.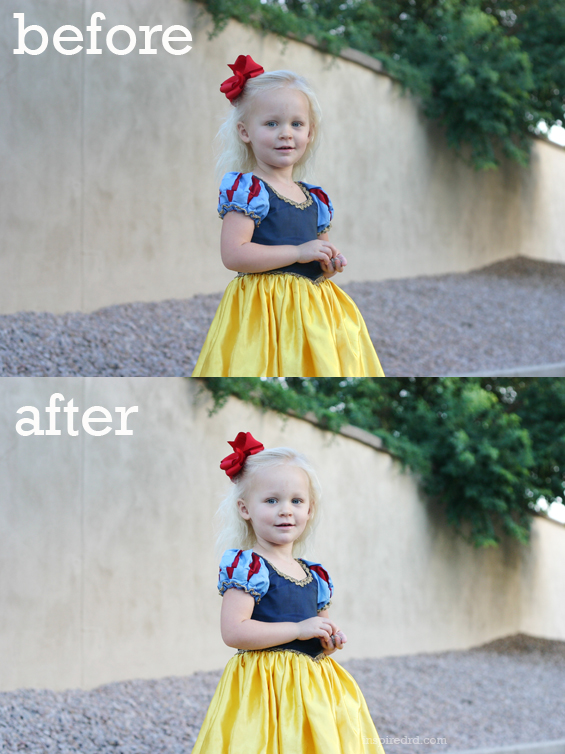 The tutorial was easy to follow even though I use CS3 not CS6.  I love how the lighting is even and the colors look sharp without being overly saturated.  Everything she went through was something new to learn, and I can't wait to try out these techniques on more photos.
This tutorial is definitely worth a re-pin!