Since posting the interview I did with Wendy Powell of the MuTu System, you all have had some great questions! I am excited to get farther into her program so I can tell you whether or not it's working for me. So far I have watched the intro video and the "Science Bit" video and am ready for the Phase 1 exercises.
Two things I noticed after watching the first videos: 1. Wendy is someone who cares about moms and wants to help them not only fix their diastasis, but get strong and empowered in the process. 2. The way she says things like "perky backside" in the cutest accent ever makes me want to do the program even more.
So next week I'll be giving you the update on my progress, I'll probably post every Friday although I hate to tie a certain posting series to a certain day because PRESSURE. And I know based on your comments that some of you are doing one of the MuTu programs. Please update us with how you're doing. I know we are all dying to know the most important thing of all – DOES THIS WORK?
In the meantime, here are some tips from Wendy that she wanted me to share with you!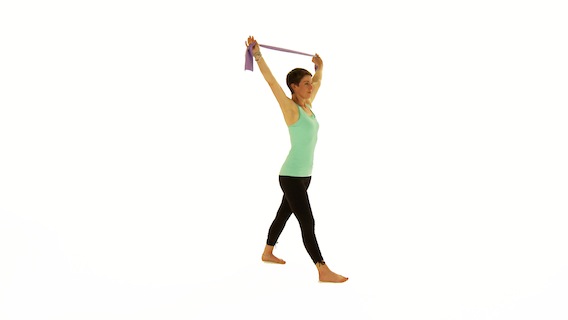 Wendy's Diastasis Recti Check List:
1. Diastasis is a whole body problem – it needs a whole body solution. It is a sign that something is not right in your core.
2. The 3 things you need to do if you're going to fix a Diastasis:
-Get your whole body aligned right (to decrease the pressure inside your abdomen).
-Connect with + learn to engage your deep core muscles on an emotional + physical level (you can't fix what you're not talking to).
-Once connected, strengthen your transverse abdominal muscles with whole body functional exercise.
3. Alignment tips:
Do:
-Stand with your weight through your heels, not the balls of your feet – back up!
-Walk daily for at least 20 minutes in barefoot or flat shoes.
-Let your shoulders drop down + back.
Don't:
-Bend your knees all the time.
-Suck in your stomach.
-Tuck your butt / tailbone under.
4. Exercise tips:
-Always Exhale + Engage on the Exertion. Exhale + draw belly button to spine as you lift, stand, push or pull.
-Think of ab exercise as whole body exercise – not separate, unconnected movements.
-Your pelvic floor is connected to your core. If your core is unstable, chances are you pelvic floor is too. Address them together not as isolated issues.
-Squat often + in good form (shins vertical, tailbone out + back, engage core + exhale as you stand).
-Avoid crunches + planks until your core is stable + strong. Crunches are not the best exercise for a flat stomach anyway – you don't need them!
5. Don't obsess over the exact width, or indeed over the very existence of, the gap. The strength + firmness of the midline is as, if not more, important. Does your core WORK? Can you pull, lift, twist turn + pull with total control + stability? That's the goal + when you get there, your tummy won't pooch.
6. Don't make Diastasis Recti the fall-guy for all your tummy woes. If you have a few extra pounds on top of your muscles, if your core is weak, if your alignment is out, if your body is not functionally strong + fit from the core… then its not just the gap causing the problem.
7. Diastasis Recti, hernia + prolapse are related issues. They are all caused by excessive intra abdominal pressure + a core that isn't working properly.
8. Is there ever a point at which only surgery will do? Maybe. Probably not. Either way – unless you adjust the pressure + the way the muscles of your abdomen + pelvis are connected + working – then you're just waiting for the next weak point to blow…
So do the work anyway 🙂
With love, Wendy from MuTu System
Thanks Wendy! Moms everywhere are grateful for what you do.
For more information on the MuTu System, click here. As always, InspiredRD readers get 15% off any MuTu System with the code "INSPIRED15″.
Save